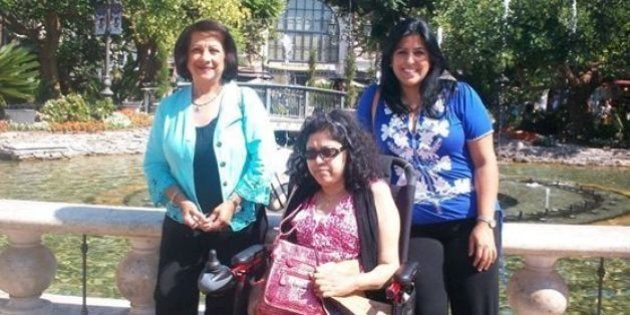 How often do you skip gym because you're too tired? Or a much-desired trip because there's a deadline to be met? The barrage of excuses we make while ensconced in our comfort zones is an infinite mass compared to our short lives. Parvinder Chawla, on the other hand, not only broke the rules, but she continues to defy them every day.
The 46-year-old Punjabi Mumbaikar was diagnosed with rheumatoid arthritis when she was 15 and had to give up everything that was considered normal for a child of her age. "I was very active at sports, and am a certified Kathak dancer...Yes, definitely after the disease it all stopped. But the spirit of liveliness that made me play sports is still alive. It never died in me. It is this spirit that makes me travel," she says.
Chawla has been to 11 countries in her wheelchair as a solo sojourner, refusing to let her condition interfere with her love for travelling. It hasn't been easy. "The doctors gave up on me. They said I could only live by the medicines and would have to take the bed. The disease had no cure," she remembers. "In the initial year, it took me time to accept this. The pain was tremendous and nothing could help me."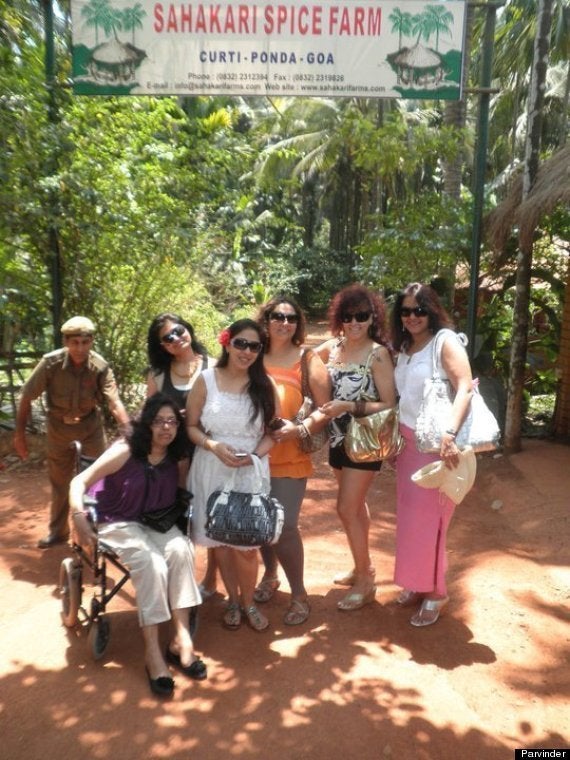 Once embarrassed because children imitated her walk and probed her about her deformities, Chawla, with the help and support of her friends and family, gradually realised the importance of not being sucked into negativity. "I changed my attitude towards the disease," she says. "And I give the credit to people around me...my friends have been my most ardent fans....they encouraged me to get my front tooth fixed when the disease made it protrude, saying it did not suit my face. My mother kept encouraging me to walk. We left no stones unturned."
Fourteen years ago, Chawla with the encouragement of her father, a restaurant owner in Mumbai, decided to travel to London, a city that will always hold a special place for her, as it was the start of many journeys. "When I planned my trip to London, I made friends with a couple based there over the Internet. I stayed with them, and they were very supportive and helpful. My friend took me around London, pushed my wheelchair and helped me explore the city," she reminisces. "I have always been blessed with people I come across while travelling. After my first, there was no stopping. I went on to explore the world."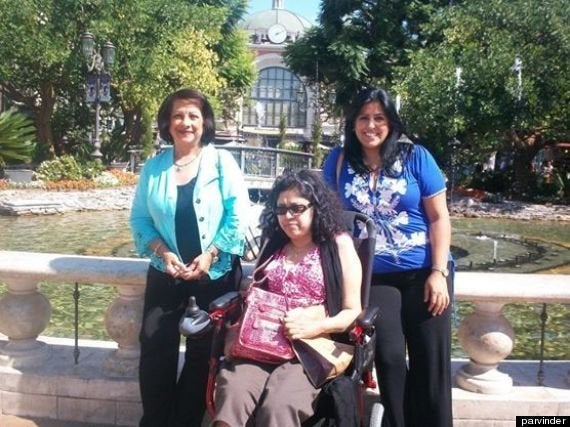 Of her travels, which are largely sponsored by her friends (she also runs a small catering business on the side), Chawla also has fond memories of journeying from Baltimore to New York by bus. She was surprised by the sensitivity that people in New York display towards the differently abled. "Local buses don't charge you and the bus conductor helps you up and ties your seat belt before his own," she says.
But in India she has to think twice about her destination. "I think the Government should make some effort towards accessibility of physically-challenged people. On my trip to Mysore, I wanted to see the Mysore Palace, and went there in my automated wheel chair [she switched from a manual so her travelling could be more independent]. I was sad to see that there was a flight of staircases, and had to hire a man who carried me up to see the palace. I feel that the new infrastructures that are being constructed should have ramps and other facilities that would make accessibility for the differently-abled. India is so beautiful and has a rich geography with mountains, plains and valleys. It is so beautiful but there are no facilities for the disabled to access this beauty," she says.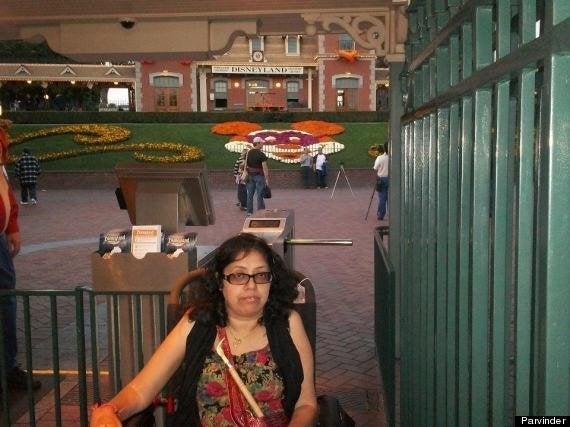 Chawla plans to work towards representing the needs of the physically disabled and gain the government's attention to address these requirements. "I see the famous food chains like McDonalds and Starbucks do not have ramps in India...the travel agencies should also take an effort to promote travel for the disabled. They should design packages that are friendly for disabled."
An instance that stands out is her trip to Jakarta, where Chawla had to pay for her heavy automated wheel chair to be carried in baggage: "The airlines refused to take it on board without me paying for it...Indian agencies instead of helping me have asked me to get a partner in spite of my assuring them that I am independent when I travel." She plans her trips herself. After her Jakarta experience, she also makes it a point to read airline details before she books her tickets.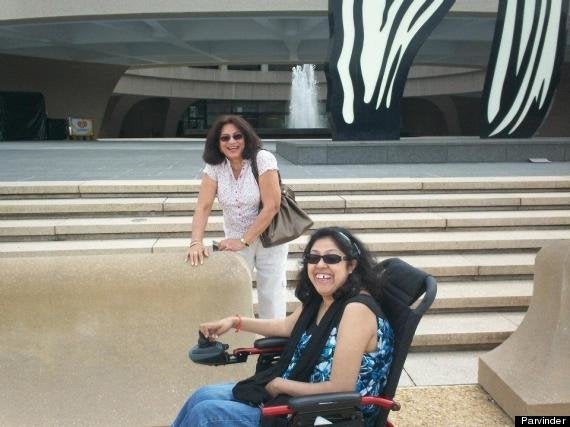 Thorough research is her ally. She covers at least one religious place and one trip abroad every year, and ensures that her trips are planned to cover more than one place at a time. A reviewer on HolidayIQ, she says that such communities help this preparation with their candid reviews. Chawla also always calls the hotel and asks if her basic requirements can be met in the room: a high-rise bed, toilets and jetsprays etc, as well as elevators. She also suggests looking for group packages for differently-abled people so their co-travellers can assist them.
From young African-American boys in Manhattan who lifted her chair and carried her out of a train station to Kedarnath, where a person carried her on his back to the shrine and the pundit parted the queue for her to complete her darshans, Chawla feels nothing but gratitude for the people she's met. "My faith in God and the people I come across boosts my confidence. It stirs me aspiring for more."
Chawla refers to her wheel chair as her best friend and stalwart travel companion. It raises the question: Is that what you'd call your invariable office chair?