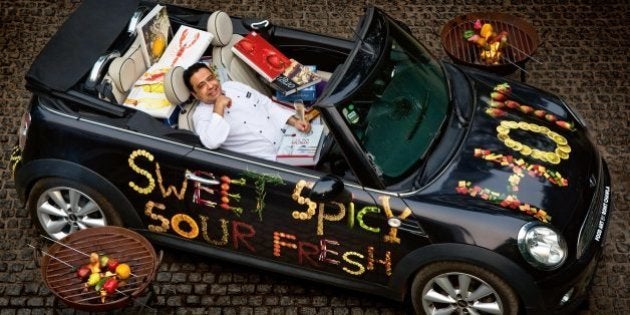 Restauranteur Rohit Khattar's Indian Accent has been winning accolades since its launch at The Manor in New Delhi for its sophisticated and delectable fusion of classic Indian flavours with global ingredients and techniques. It was recently named India's best restaurant in a list of Asia's best restaurants.
The maestro behind Indian Accent's contemporary menu, chef Manish Mehrotra, has published the Indian Accent Restaurant CookBook ahead of the restaurant's launch in New York and it features some classics that home cooks can try out as well. The book features some terrific pictures by photographer Rohit Chawla.
Here are 15 popular recipes from the book-–a rich mix of appetisers, desserts and main course. Aside from some eye-catching mentions such as the blue cheese naan and mishti doi cannoli, he has included the meetha aachar spare ribs, which will also be featured on the menu in the New York flagship that launched just two days ago.
These recipes from the book are reproduced here with Chef Mehrotra's permission.
Arbi Bitterballen, Shallot Kasundi Chutney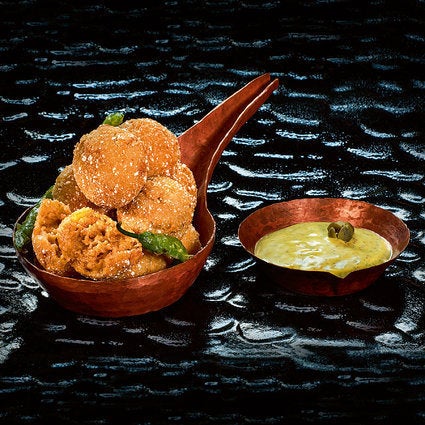 Indian Accent/ Rohit Chawla
Baby Idlis, Cashew Coconut Chutney, Madras Gunpowder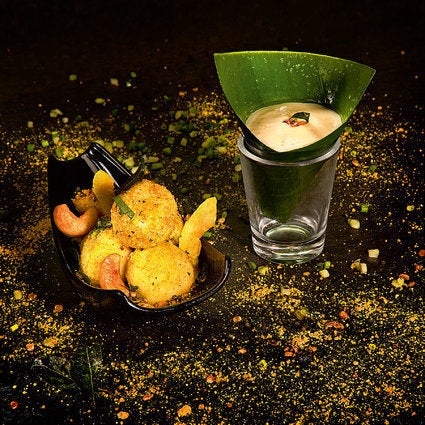 Indian Accent/ Rohit Chawla
Bharwan Mirch, Chilli Aam Papad Chutney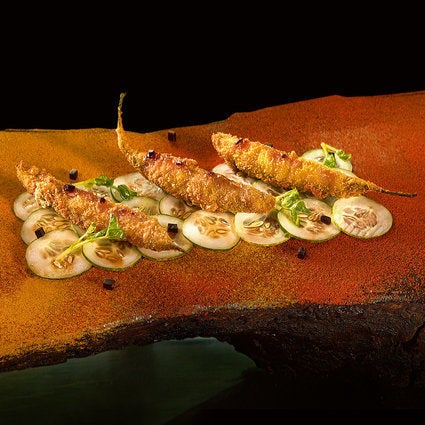 Indian Accent/ Rohit Chawla
Blue Cheese Naan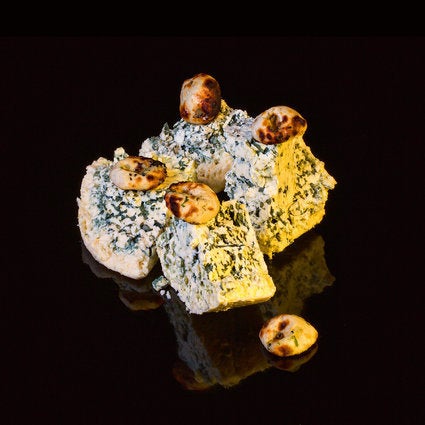 Indian Accent/ Rohit Chawla
Chutney Lotus Root, Sesame Salt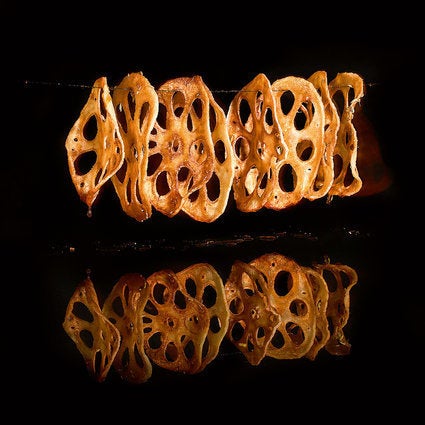 Indian Accent/ Rohit Chawla
Dal Moradabadi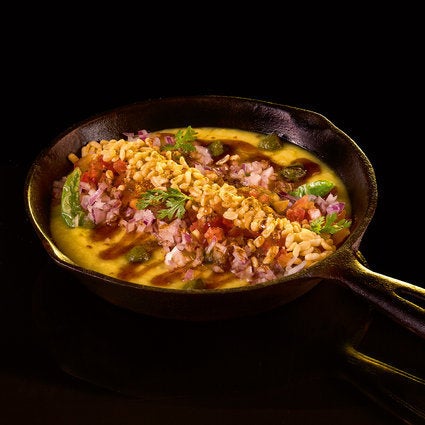 Indian Accent/ Rohit Chawla
Indian Accent Kulfis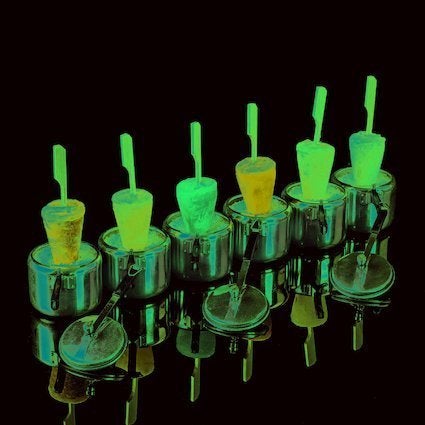 Indian Accent/ Rohit Chawla
Meetha Aachar Spare Ribs, Sun Dried Mango, Toasted Onion Seeds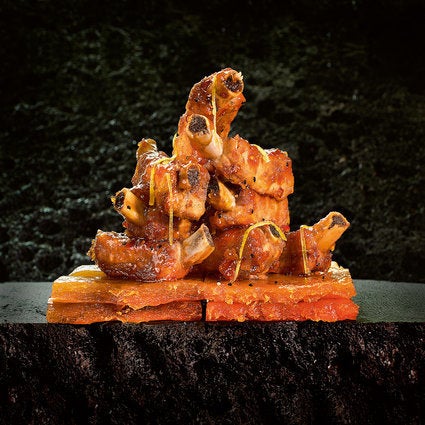 Indian Accent/ Rohit Chawla
Mishti Doi Cannoli, Amaranth Laddoos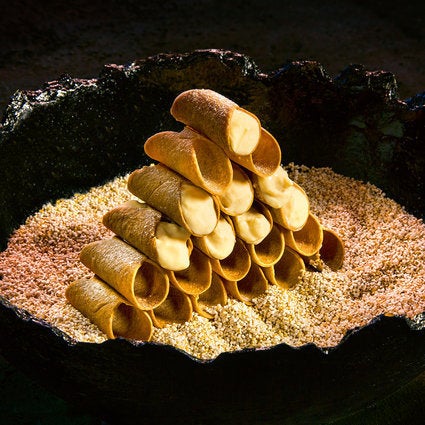 Indian Accent/ Rohit Chawla
Pani Puri, Masala Cous-Cous, Five Waters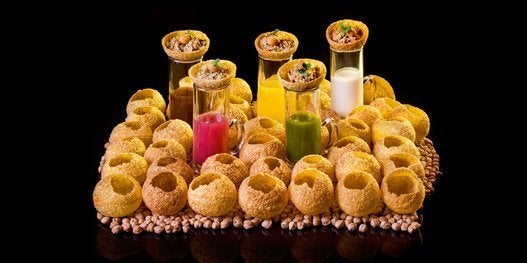 Indian Accent/ Rohit Chawla
Potato Sphere Chaat, White Peas Mash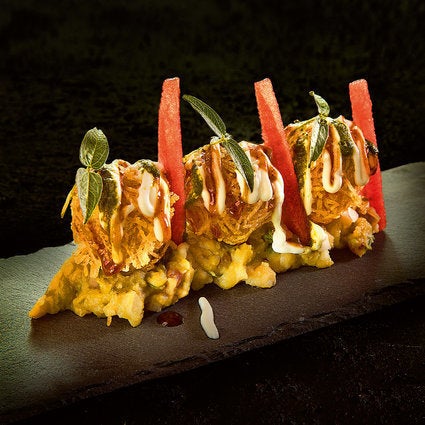 Indian Accent/ Rohit Chawla
Tadka Vegetables, Roasted Sesame Salan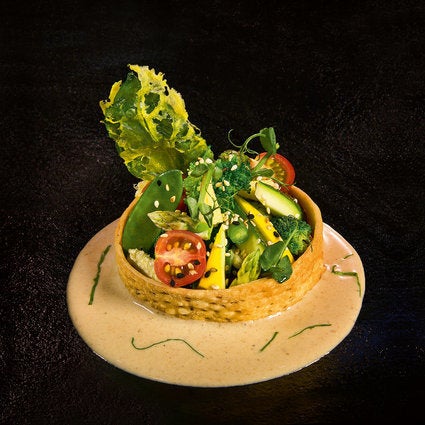 Indian Accent/ Rohit Chawla
Tamarind Glazed Pork Ribs, Steamed Potato Chilli Salad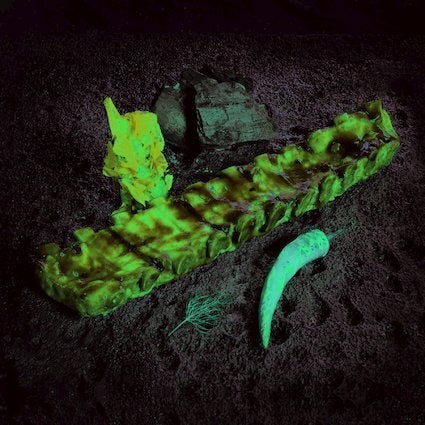 Indian Accent/ Rohit Chawla
Warm Doda Barfi Treacle Tart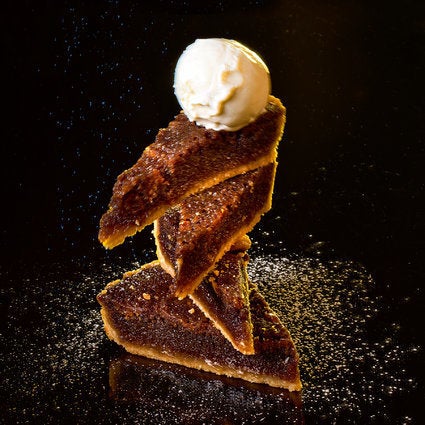 Indian Accent/ Rohit Chawla
Wasabi and Cucumber Raita , Pomegranate and Avocado Raita , Pink Peppercorn Raita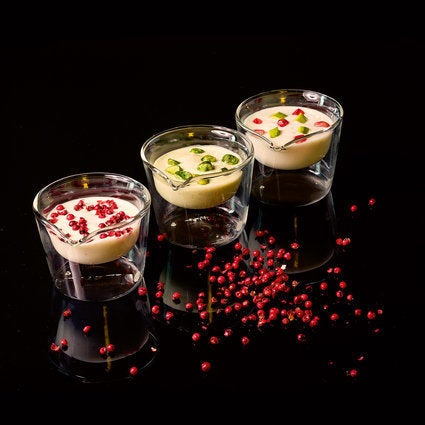 Indian Accent/ Rohit Chawla



Popular in the Community