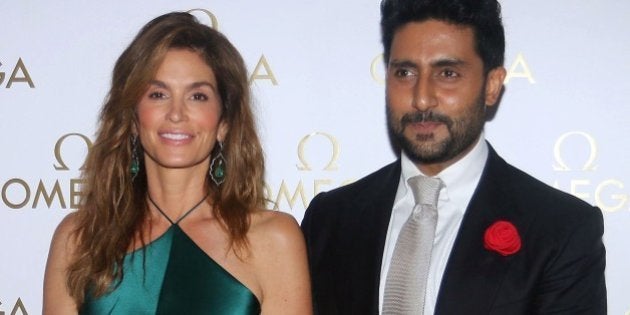 She may be used to walking in sky-high heels and posing with the Hollywood's who's who, but American supermodel-actress Cindy Crawford looked at home as she braved the Mumbai rains and posed with Bollywood actor Abhishek Bachchan.
The 49-year-old supermodel was in Mumbai on Thursday to celebrate her 20-year association with the watch brand Omega.
Recalling her last visit to the country, Crawford, who had visited India in 1998, said, "On my last trip, I was riding elephants," she said.
Bachchan, who's also a brand ambassador of Omega, escorted Crawford to the gala dinner after the launch.