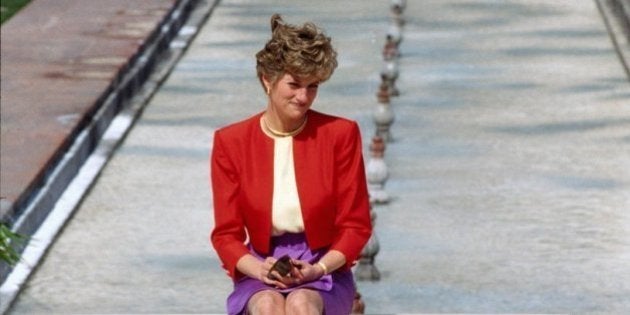 The Duke and Duchess of Cambridge are set to visit the Taj Mahal in April, almost two decades after Princess Diana was pictured sitting pensively by herself at the famous monument.
The image of Diana sitting on a bench during a solitary sightseeing trip to the Taj Mahal, a monument to love, "had made front page news worldwide and was widely interpreted as a symbol of the irreparable state of her marriage" to Prince Charles, reported Reuters.
The couple divorced in 1996 after 15 years of marriage, a year before Diana was killed in a car crash in Paris.
But now, her son William and his wife Kate are "very much looking forward" to their trip to India and Bhutan, said the official Kensington Palace Twitter handle.
A Kensington Palace spokesman told Daily Mail, "Their visit to India will be an introduction to a country that they plan to build an enduring relationship with. They will pay tribute to India's proud history, but also are keen to understand the hopes and aspirations of young Indian people and the major role they will play in shaping the 21st century."
According to Reuters, the spokesperson added that William felt lucky to visit a place where his mother's memory "is kept alive by so many who travel there."
The royal couple is also set to attend a "Bollywood gala" in Mumbai where they will hobnob with Indian stars, says The Statesman.
Here are some glimpses of Princess Diana's guided tour to Taj Mahal: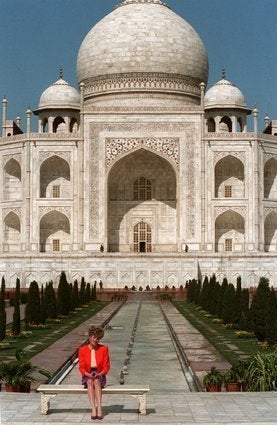 Princess Diana At Taj Mahal


Popular in the Community