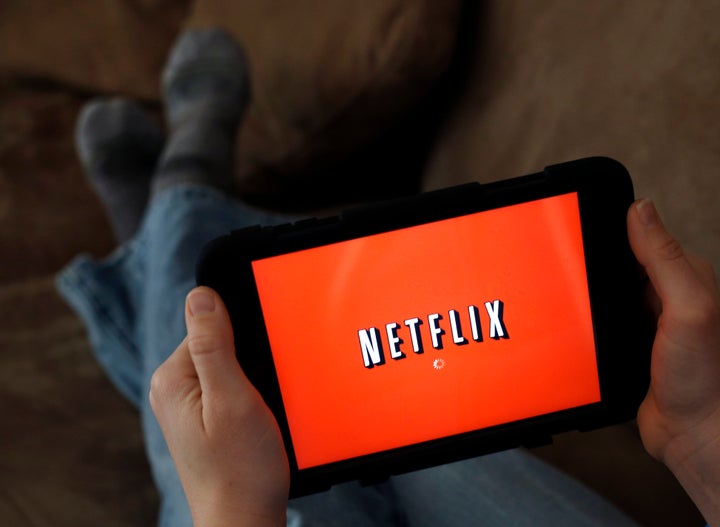 AHMEDABAD, Gujarat — This November Apple TV+, Apple's highly anticipated Rs 99 per month streaming platform, went live with a banquet of original shows and movies unavailable on any existing service you may already be subscribed to.
And since Apple doesn't have a back catalogue of popular shows, you'll probably have to continue with your existing Netflix, Hotstar or Amazon Prime subscription even if you do sign on Apple TV+.
It's the kind of conundrum cord-cutters have grown used to: 2019 was the year when nearly every entertainment house built exclusive silos to host their own productions. On 11 November, Disney launched its streaming service locking down a string of popular shows and movies behind a new paywall. A few months earlier, NBC, in the run up to the launch of its forthcoming streaming platform, pulled the license for the TV show most people stream on Netflix, The Office.
As the number of subscription streaming services continues to proliferate, the internet is returning to a work-around from the early years of broadband connectivity — piracy.
A study by the network equipment manufacturer, Sandvine revealed that the use of BitTorrent, a popular tool file-sharing tool, is climbing across the globe, with significant gains especially in the Asia Pacific and Europe.
On the one hand, the fragmentation of online streaming providers, the rising cost of individual streaming services, restricted international distribution of new releases, and the lack of a la carte plans has made illegal streaming and downloading attractive again. On the other hand, a new generation of file-swapping services have made sharing pirated content easier than ever before.
"Between localized access and fragmentation of services, we are going back to the days when BitTorrent was 45% of all traffic on many networks on the upstream," said Cam Cullen, VP Marketing at Sandvine.
No longer do you have to dig your way through the internet's darkest corners to unearth the right torrents. A straightforward Google search for the pirated file you're looking for can even land you on a Medium.com article.
New Streams
While traditional hubs like The Pirate Bay continue to take the heat from regulatory bodies, pirates have flocked to destinations which no one would associate with torrents.
Social sites like Facebook have been exploited to share copies of bootlegged movies. On Telegram, there are hundreds of groups — some with over a million members — where you can easily download the latest Netflix series. Since Telegram allows admins to upload files of up to 1.5GB size, you don't even have to visit a shady website. Pirates have also inundated Google's custom map creator tool, My Maps with links to illegal content.
"Since I only regularly watch The Office and Parks and Recreation, I have subscribed to Amazon Prime Video. For times I do want to watch anything else like Sacred Games or Game of Thrones, I end up downloading them on Telegram because it doesn't make sense for me to pay hundreds of rupees for just one show," said a student who is a member of one of the many download groups on Telegram and an active member of Reddit's r/piracy community.
Then there are services like Kodi and Plex which have made pirating as easy as logging in to a video-streaming app.
Let's start with Plex first. It enables you or any authorized person to access your digital media library remotely. You can use it to play your video archives from your phone or view that huge personal photo collection you've in your external hard drive. For piracy, people just set up a Plex server with all the pirated shows and movies they own and then distribute the credentials on the internet.
Whereas, Kodi is an open-source software for streaming devices. While it has a legitimate app store with official clients for services such as YouTube, its flexibility has also let illegal channels run loose. Owners of Kodi-powered media players have the option to sideload these channels and enjoy an endless catalog of free movies, TV shows, live sports, and a whole lot more. On some marketplaces, you can even buy Kodi devices that are preloaded with pirated add-ons and utilities.
A Kodi spokesperson argued that because Widevine, the standard Digital Rights Manager provider, doesn't offer licenses for open-source platforms, users of platforms such as Kodi and Raspberry Pi have to resort to piracy even if they're willing to pay.
"The more companies like Google lock down the freedom of choice (and millions of users who use platforms such as Raspberry Pi, Linux, etc) they are pushed towards piracy, even if they are a paying customer," the spokesperson said in an email.
"There are two main paths for piracy: BitTorrent and pirate IPTV services. IPTV is 'easier' for the masses, especially when you can buy Kodi boxes and subscribe online. Both will grow significantly over the next few years until we see a collapsing and aggregation of services.", said Sandvine's Cullen.
However, The Pirate Bay's founder, Peter Sunde Kolmisoppi believes platforms like Kodi — which rely on a centralized server — are a step back for the industry since they are much easier to shut down.
"Most of the piracy today is rather alternative streaming sites than normal file-sharing. So it's centralized compared to before when people had actual copies of the material in questions themselves. That means that takedowns of pirate streaming services makes sense," Peter told HuffPost India. "I hope people go back to file sharing instead to make sure this is less vulnerable."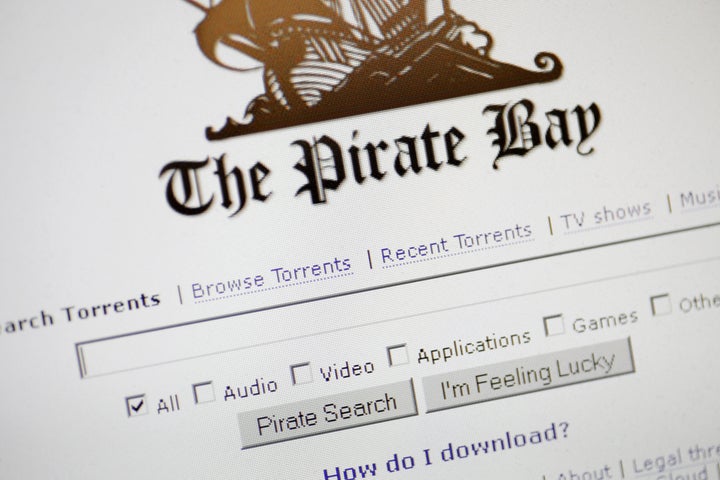 Pushback
The comeback hasn't been one without retaliation either. Governments and companies have cracked down on illegal channels by taking down several websites and imposed stricter algorithmic blockades.
Facebook recently blocked links to The Pirate Bay on its news feed as well as in private via Messenger. Google also actively scrutinizes public Drive links that receive too many visitors and pulls the plugs on the ones that infringe copyrights.
In Singapore, sellers of pirated Android streaming boxes were charged and fined S$1200. Earlier this month, the ACE, Alliance for Creativity and Entertainment, a coalition of multimedia corporations from around the world, successfully brought down two of the most prolific piracy sites called Openload and Streamango.
Reports suggest that by 2022, every production house will have its own streaming service and with each of them spending most of their resources on exclusives, piracy's newfound spike isn't expected to drop anytime soon. The world of streaming services is gradually turning into what it set out to put an end to ― cable TV. You will soon have loads of services (channels) each with an exclusive catalog and a separate price tag.
In the long run, Peter from Pirate Bay suggested that the video streaming industry will likely go the way of streaming music where most artists and albums are available across streaming services like Spotify, Tidal and Apple Music.
"Having lots of different apps, different accounts, and payment systems makes people really annoyed. This is the thing that the music industry did a bit better by making deals internally," Peter said. "They did already divvy up the market shares between each other, being an oligopoly of mafias instead of one huge maffia which the movie studios/streaming giants are trying to become."