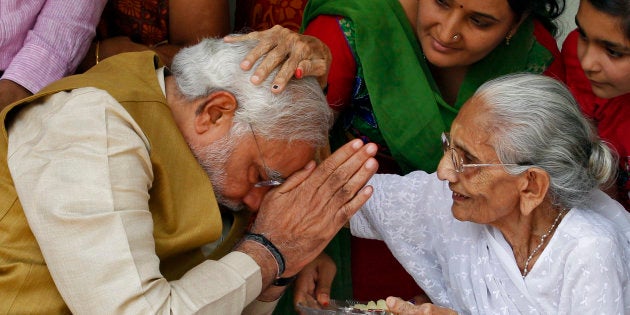 Not that there was any reason to doubt his popularity, but Prime Minister Narendra Modi has now officially become the most followed leader on Facebook.
According to the just released report by Burson-Marsteller, with over 40 million people following his personal account, Modi is winning the world over, virtually.
That's not all. The third spot belongs to the PMO account on Facebook, which had over 13 million followers. Clearly, the world is watching PM Modi quite closely.
Right after Modi is US President Donald Trump with 20 million followers on his personal page.
Other Indian leaders are popular too. Besides Modi, there's the President of India at rank number 9 and the Union Minister for Foreign Affairs, Sushma Swaraj at number 16.
The study has analysed the activity of 590 Facebook pages of heads of state and government and foreign ministers throughout 2016 using aggregate data from Facebook's Crowdtangle tool.
Among the world leaders, PM Modi also had the most interactions (likes, comments and shares) on Facebook page in the year 2016. His post of a set of three pictures of his mother visiting his Prime Ministerial residence was the second most popular post.
With 169 million interactions, Modi's activity far outpaces the second-placed world leader, Cambodia's Prime Minister Samdech Hun Sen, who had 58 million interactions, notes the report. The now archived ObamaWhiteHouse page is in third place with 36 million interactions.
"It will be interesting see if business leaders take lessons from the ways world leaders use Facebook, such as bringing a personal tone to their communications," said Don Baer, Worldwide Chair and CEO, Burson-Marsteller.
Interestingly, Facebook CEO Mark Zuckerberg in a recent post cited the example of Modi to show how social networks can help establish governments of various countries connect with people.
"In India, Prime Minister Modi has asked his ministers to share their meetings and information on Facebook so they can hear direct feedback from citizens," Zuckerberg wrote.
Last year, Modi was the second most followed leader on Facebook right after US President Barack Obama and was followed by Turkish President Recep Tayyip Erdogan.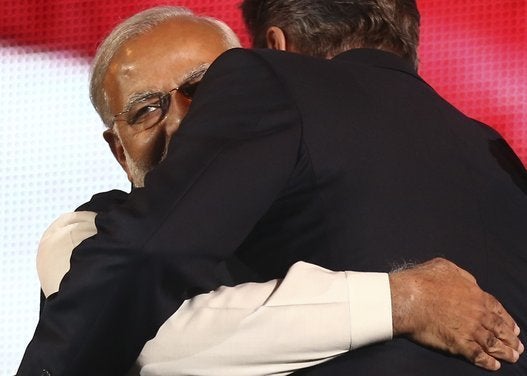 PM Modi Is A Serial Hugger (SL)
Popular in the Community