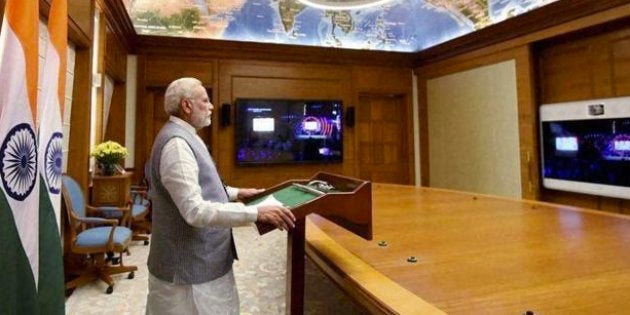 On Saturday, Prime Minister Narendra Modi decided to give a 'brief' statement, through a video, at the Global Citizen Festival before Coldplay took the stage. While demonetisation seemed to occupy most of his thoughts--he made a light of the situation, once again.
Quoting Nobel laureate Bob Dylan to hit out at critics of the government's decision to recall high-value banknotes, Modi said, "Come mothers and fathers, throughout the land, and don't criticise, what you can't understand."
"Your sons and your daughters, are beyond your command. Your old road is rapidly agin. Please get out of the new one if you can't lend your hand, for the times they are a-changin," the PM quoted Dylan's famous lines from the song released in 1964, in a video address to thousands of people who had gathered for the event in suburban Bandra Kurla complex.
Modi's swipe came 11 days after he announced a ban on Rs 500 and Rs 1,000 banknotes. His apparent "surgical strike" on black money has left millions of Indians struggling and queueing up in front of banks and ATMs to exchange the banned currency.
He called the crowd "smart" for asking him to address the gathering, and not sing.
"...Or else I'm sure you'd be asking (for your) money back, that too in Rs 100 (notes)," he joked, in what seemed like an obvious allusion to the effects of his government's recent decision of demonetisation.
With limited access to banking, plastic money and mobile wallets, the unorganised sector has borne the brunt of the government's demonetisation drive. According to reports, there's a 60% fall in daily business since the announcement.
Last week, in Japan, Modi was seen laughing telling the audience that in homes that are preparing for marriage, there is suddenly a cash crunch after his demonetisation move. The audience bursts into laughter at the PM's comical hand gestures that make light of the inconvenience caused to millions.
The Global Citizen Festival India was held at MMRDA Grounds in BKC here and thousands of fans from across the country thronged the event.
The festival featured performances by international as well as Indian celebrities. Apart from Coldplay, Jay-Z, Demi Lovato and The Vamps, Amitabh Bachchan, Shah Rukh Khan, A R Rahman, Ranveer Singh and Katrina Kaif were among the performers.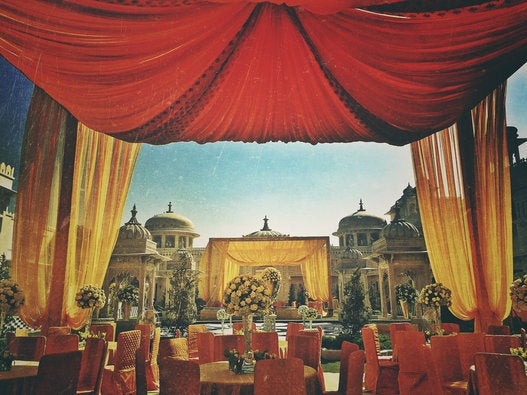 Indian Wedding Shot Using Only An iPhone
Popular in the Community