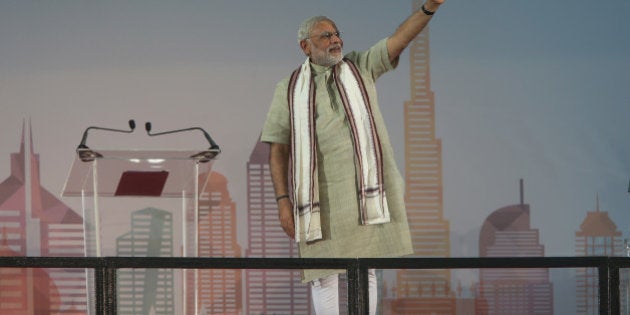 Despite heavy criticism against Prime Minister Narendra Modi for being an "absentee PM", his frequent trips abroad have been extremely economical, as per travel records revealed via an RTI query. According to documents released under the RTI Act, his office has spent Rs 37.22 crores in 16 foreign trips between June 2014-15. Information of four other trips he made during this period was not made available.
This is in contrast to an average of roughly Rs 58 crore spent by former PM Manmohan Singh in his 10-year tenure. This average has been calculated by dividing the Rs 699 crores Singh's office spent in 10 years on foreign trips, and is not indicative of the exact expenditure in his first year.
After assuming office in May last year, PM Modi has visited 20 countries between June 2014 and June 2015. However, a retired commissioner Lokesh Batra, who had asked for the information under the RTI Act, was given access to the PM's expenditure on only 16 trips, because Japan, Sri Lanka, France and South Korea denied giving him any information, reported The Times of India.
The actual value of these 16 foreign trips has been calculated to Rs 37.22 crore, among which the US and Australia have been the most expensive ones, amounting to about 40 per cent of the total expenditure.
According to reports, PM Modi allocated 14.5 per cent of his tenure to visit 17 countries, while his predecessor Singh spent 12.9 per cent of his time to visit 12 countries in his first year as PM.
Earlier in late May this year, Modi had told PTI, "Ever since I took office, my friends in the opposition have been levelling baseless allegations about my foreign trips. In the absence of any specific issue, they are only discussing the number of days and the number of countries. Look at the maturity of the people: all recent surveys show that the highest approval rating is for our foreign policy. When opponents keep harping on one point, it is a sure sign of success."



Popular in the Community