NEW DELHI -- Noted poet Jayanta Mahapatra returned his Padma Shri award on Sunday to vent his ire over what he called "the growing moral asymmetry in the country".
"It is a personal decision. I have written a letter to the President and expressed my desire to return the Padma Shri which I got in 2009. I am returning the award against the growing moral asymmetry in the country," he had earlier said to ANI.
In the letter written to Pranab Mukherjee announcing his decision, he stated, "Mine is a small, insignificant step. But it is my personal way of showing protest to the growing asymmetry that is evident in the country. I express my desire to return the award...My act should not be considered as any kind of dishonor to the country," according to a report in The Times Of India.
He had received the prestigious award in 2009 for his contribution to literature.
Calling it a personal decision, the Odia poet who writes in English, said that he returned the award after thinking about it for a long time.
"Every day something is coming out in the paper. You cannot eat this or you cannot eat that. This hurt me," Mahapatra said.
He further said, "I have nothing to do with those who returned Sahitya Akademi awards. I did not even speak to them. It's a small voice from an 88-year-old man and may not solve the problem."
Mahapatra, one of the most prominent contemporary poets of India, is known for his distinct poetic style. Regarded as one of the founders of Indian English poetry, he has written as many as 27 books, including seven in Odia.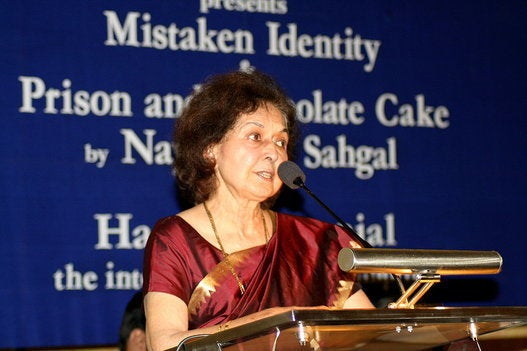 25 Authors Who Returned Their Sahitya Akademi Awards
Popular in the Community