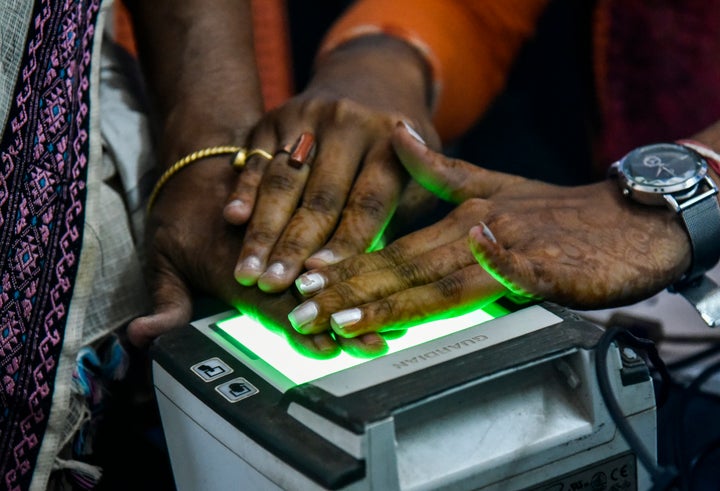 CHANDIGARH—Police in Mathura arrested three men on Tuesday for carrying out unauthorised Aadhaar enrolment, and recovered biometric scanning equipment, a printer, and laptops from them. According to the police, the accused bypassed security systems to generate enrolment numbers in Agrasen Nagar in Mathura.
The police is now carrying out a probe to ascertain how the men bypassed security around the Aadhaar enrolment system.
The accused were identified as Sanjay (21), Abhishek (27) from Haryana and Pankaj Mathur from Mathura. A case under sections 419 (cheating by personation), 420 (cheating and dishonestly inducing delivery of property), 467 (forgery of valuable security), 468 (forgery got purpose of cheating), and 471 (using as genuine a forged document) of the Indian Penal Code (IPC) was registered at the Kosi Kalan police station in Mathura.
The three men were produced before the court, and sent to judicial custody for 15 days, while the police carries out its investigation.
Running an unauthorised Aadhaar centre
According to the police, the three men were illegally making Aadhaar cards. They were enrolling applicants for the Aadhaar at a rate of Rs 250, whereas the fee charged by an actual centre is only Rs 30.
Mathura SSP Shalabh Mathur told HuffPost India that the accused bypassed Aadhaar enrolment security systems. "They were caught red-handed while doing Aadhaar enrolment at an unauthorised location. It is a matter of investigation whether the accused are associated with some anti-national or anti-social network. We need to know as to why they bypassed the Aadhaar enrolment system, and how many people they enrolled so far," he said.
The police is also investigating the source from where the accused have procured the Aadhaar enrolment machines as the enrolment can be done only on the machines registered with the UIDAI.
Mathur added that after the UIDAI restricted Aadhaar enrolment to only designated branches of various banks and post offices in 2017, the operators hired by the banks are required to to deposit the machines everyday at the respective branches only.
These developments, along with the UIDAI's non-transparent policies, raise concerns about the security of the Aadhaar database, which contains the biometrics and personal information of over 1 billion Indians.