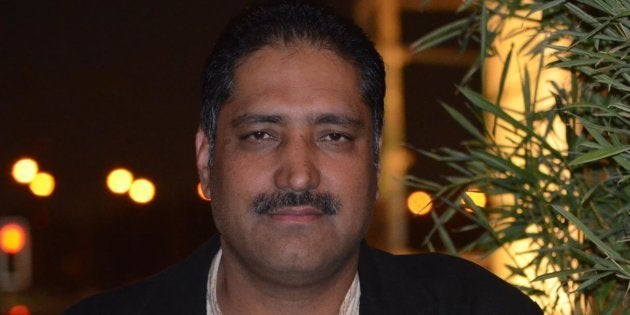 The Jammu and Kashmir police said today that journalist Shujaat Bukhari's killers have allegedly been identified. The news was first reported by The Indian Express.
The journalist was gunned down near his office on June 14 in Srinagar.
The exclusive report put out by the national daily quoted a top police source as saying, "We have identified the attackers. Two of them are local militants from south Kashmir while the third one is from Pakistan."
The report alleged that one of the suspects is Naveed Jatt, an alleged member of the Lashkar-e-Toiba, who had escaped from Shri Maharaja Hari Singh Hospital in Srinagar, earlier this year.
Meanwhile, the National Human Rights Commission (NHRC) has sent a notice to the Jammu and Kashmir government over the killing of Bukhari.
Taking suo motu cognizance of the matter, the NRHC sought a swift probe into the case.
"Looking into the gravity of the matter, the Commission has issued a notice to the Chief Secretary and the Director General of Police of the State of Jammu & Kashmir calling for detailed report in the matter. The State Government is also expected to provide details of the attacks made on the media persons during last two years along with number of persons died/ injured and status of relief/ rehabilitation provided to the victims and their families," the NHRC said.
The police had earlier arrested a suspect, Zubair Qadri, who was seen in a video stealing the pistol of one of the guards shot dead with Bukhari, Inspector General of Kashmir S.P. Pani told reporters on June 15.
Bukhari was said to have been killed by three men on a bike, as seen on CCTV footage from the location.
Bukhari, who had made efforts to organise peace talks in the Kashmir valley, was given police protection since an attack on him in 2000.
He was also part of the Track-II diplomatic process with Pakistan.
Read the The Indian Express report here.