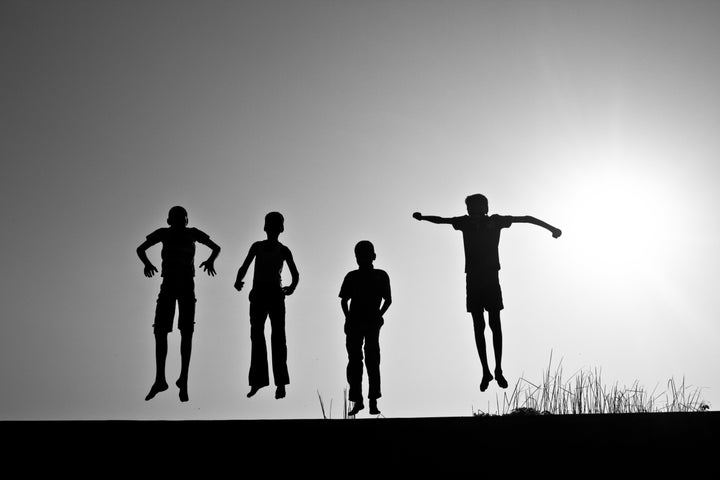 The killing of a dominant caste landowner sends fourteen-year-old Chidambaram and his Ayya (father), a marginal farmer, on the run. Hacked by Chidambaram outside a sweet stall, the dead man referred to as Vadakkuraan (Northerner), was responsible for the murder of Annan, his older brother, over a land dispute. In the span of a week, Chidambaram and Ayya move across the karisal bhoomi (arid lands) figuring out where to eat, sleep, covertly meet with members of their family, and most importantly how to evade the police.
Vekkai (Heat) is the first novel of Sahitya Award winning Tamil writer Poomani to be available in English. Translated from Tamil by N Kalyan Raman, Heat is deceptively sparse, like the landscape its protagonists traverse. The title refers to the sun-scorched soil as much as the trait of red-hot anger. "A man can't survive on rage alone, son," Ayya cautions Chidambaram.
Published in 1982, Vekkai is one of the indelible novels of the Tamil modernist canon. Modernist Tamil literature assimilated some of the rhythms of folk tales but also transgressed some its cruder attributes. Bolstered by Dravidian and Marxist ideological frameworks, it began delving into caste and class alienation and proletarian power. Vekkai's Dalit literary vocabulary was at odds with Tamil diglossia at the time. Poomani, a maverick, emphasised regional dialects over formal, classical Tamil and articulation of caste resistance over aesthetics in his work. Novels as varied as P Sivakami's Pazhayani Kazhidalum, Bama's Karukku and Perumal Murugan's Koolamadari owe a debt to his mode of social realism where Dalit protagonists take the spotlight amidst fissures of caste and earth.
Land ownership is pivotal to the caste tensions that arise in the novel. Vadakkuraan who takes over swathes of land around Ayya's small land holding makes repeated attempts to try and acquire it. "Greed for property never leaves a man. It won't fade away even if he is cut to pieces," notes Ayya for whom farming even a small piece of land is imperative to hold their head high. Their caste is never spelt out but it's discernible. After all, there are traces of the chequered history of Dalit struggles over land control including the horrific Keezhvenmani massacre in 1968.
The most moving quality of this fugitive tale that speaks to its enduring legacy is familial love. Poomani deftly emphasises the characters' affinity with each other as opposed to the melodramatic thriller elements one might naturally expect from a story like this. Chidambaram is affectionately referred to as Chelambaram (darling) by his family, including his doting aunt and his uncle who, unlike Ayya, treat him like an adult. Rather than being ostracised, Chidambaram and his father have a network of family support that reminds them at every turn that his act of killing was not a cold-blooded murder but rightful retaliation.
Heat deftly navigates the father-son relationship at its centre. Ayya is a hard father; at one point remarking while pounding Chidambaram's head with oil, "Even if a rock falls on his head, he should brush it off and carry on." A common trope in Tamil folk tales is the inversion of the father-son dynamic. Chidambaram frequently cooks the meals they eat and offers his father money to buy food, which he refuses. Ayya constantly reminds Chidambaram that he doesn't want to face the people of their village, not because his son is a murderer but because he will be viewed as a coward for not having killed him in the first place.
The book is also in some ways about masculinity. Stoic and armed with his sickle and homemade bombs, Chidambaram is an archetypical protagonist for a coming-of-age tale. As his uncle remarks about him, "Your father was right. You do have a heart of stone, boy." Chidambaram is constantly trying to mould himself as the young man his late brother was. "I'm not afraid of anything," he portentously declares. Yet, his father doesn't buy into his displays of bravado and only sees a son who's forced to grow up too early. "My feet have wandered all over, son. You are a kid born yesterday."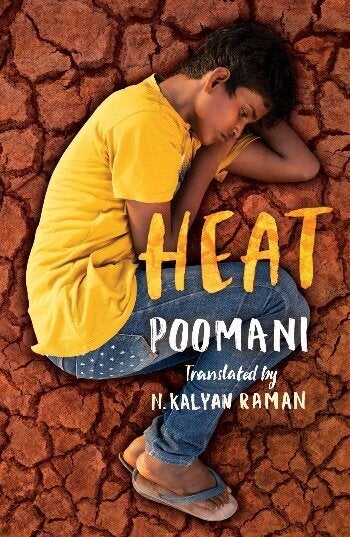 Yet, Heat is more than a social document about frayed caste dynamics. It unfolds leisurely, lingering as much over Chidambaram and Ayya's daily rituals, such as procuring food and finding shelter, as it does on their unhurried conversations. It's not surprising that Kollywood star Dhanush and the acclaimed director Vetrimaaran are collaborating to adapt this 35-year-old novel on the silver screen. Readers aching for an Indian novel in the Western mould will be delighted. Heat's pleasures include the austere manner in which it vividly conjures up its landscapes. "The surrounding villages and fields were as clear as in a landscape drawing. The tiny pathways seemed like lines. The ponds were like differently coloured circle, the water's colour always changing with the type of soil. On the south side, however, a big hillock of similar height blocked the view." Raman manages to retain the striking poetry of some lines. "Like pearls of sorghum, tears would spill and flow from her eyes."
In a seminal essay, Tamil writer Bama noted that "[Dalit literature] should avoid supplying any kind of moral compensation for the real struggle." In Vekkai, Poomani does exactly that by not judging his character's choices. What feels revelatory about the novel even today is that the murder isn't positioned as a loss of innocence for Chidambaram. Instead, the death of his cousin and the murder of his brother are the events that cast a pall on his life. It's an incendiary choice in a novel that could easily have devolved into banal reflections about the cycle of violence. There are tantalising discussions between father and son about what bravery entails. "When the enemy is strong, it takes courage even to sneak up on him." The murder of Vadakkaran is an equaliser, the only manner in which Chidambaram's family can fight back. As Ayya tells him, "A man doesn't plant a palm tree to eat the fruit himself, does he?"