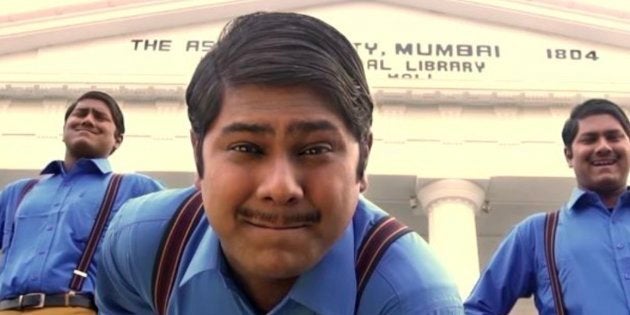 Popular stand-up comedian Utsav Chakraborty was accused of sexual harassment by a Mumbai-based writer and comic on Thursday. The woman responded to a tweet posted by Chakraborty, saying she found it ironic that he should be chastising Indian men for harassing women.
In her tweets, she detailed the harassment she has faced from Chakraborty. Soon, several other women messaged her with similar stories about Chakraborty making unsolicited sexual advances to them over social media. The woman has shared screenshots on Twitter of her conversations with the others with their consent.
Chakraborty has over 47,000 followers on Twitter and has often featured in video productions by comedy collective All India Bakchod (AIB).
HuffPost India has reached out to the woman with questions about the alleged incident of harassment and will update the story when she responds. She has requested media houses to not reproduce her tweets without her consent.
Chakraborty tweeted a short statement in which he said that "the whole thing is far more complicated than it appears".
The woman has also said that she had reported Chakraborty's behaviour to 'famous' male stand-up comics, but they went on to collaborate with him nevertheless. She did not name anyone in the tweet.
AIB has also released a statement condemning Chakraborty's behaviour and apologising for having collaborated with him. They have also promised to 'de-list' the videos which feature Chakraborty.
Editor's note: Utsav Chakraborty worked with HuffPost India as a 'trends editor' for three months in 2015. Here's our statement.