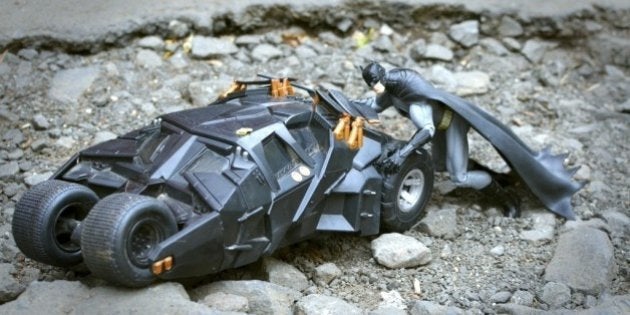 A band of Mumbai creatives just hit their crowd-funding target for their Pothole Watch App, which will enable smartphone users to report the GPS location of a pothole to the authorities. The app initially started out as a satirical project, poking fun at the city's pothole problems.
Rupesh Mandal, an independent creative director, conceived of the original idea, but it took a group of friends to lend their coding, writing, photography, and design skills to commit to an app. The team decided to take the crowd-funding route as a means to validate the idea, to see if people were actually interested in making it happen.
The app will be released for Android and iPhone users in April 2015, well in time before Mumbai's monsoons. To make the app more sticky, it will incorporate gamification features -- there will be a hall of fame, where the MLAs of a location will be ranked, based on the number of potholes in their ward.
"Our objective is to build a self sustaining ecosystem. There will be brands, media partners, NGOs. Our competence is communication, to bridge the gap between citizens and authority," says Rupesh.
The app will initially work only for Mumbai citizens, but Rupesh believes it has the potential to scale to the national and international level. "Based on the results of this pilot project, we'll take a call on how to scale up. I will need volunteers to get this done. At present we're only focused on Mumbai," he adds.
The team's creative use of superheroes and Lego toys as props around potholes went viral on Twitter and Facebook, helping them reach their crowdfunding target with a week to spare. Here's a compilation of their greatest hits.