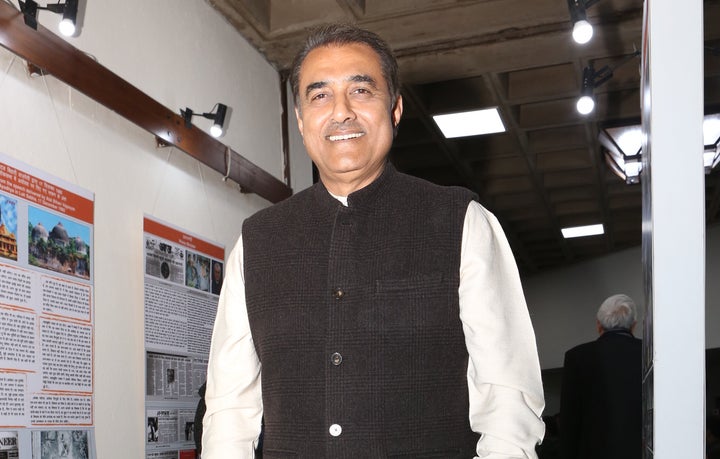 Former Union minister Praful Patel and former Lok Sabha MP Santosh Bhartiya were among the Indians who were targeted by the controversial Pegasus spyware through WhatsApp, say media reports.
An unnamed source from Facebook-owned WhatsApp told Hindustan Times that Patel and Bhartiya were among 41 people they had identified as having been spied on—of this group, 21 were journalists, lawyers and activists, the person told HT.
HuffPost India had reported on Thursday that the lawyers of many activists arrested under the controversial Bhima Koregaon case had also been spied on. Newslaundry and other organisations reported that Bela Bhatia, Anand Teltumbde and other prominent activists were also affected.
On Tuesday, WhatsApp had announced it was suing an Israeli firm, the NSO Group, for using the Pegasus spyware to hack over 1,400 people across the world.
The people targeted were contacted earlier this month by WhatsApp or Citizen Lab, a Canadian digital watchdog. The WhatsApp representative told Hindustan Times that the accounts of these people were safe at the moment and that they were not aware of how successful this attempt to spying was.
But HuffPost India's Gopal Sathe reported on Thursday that Pegasus's user manual showed that the software is able to take complete control of a user's phone.
The user guide described it as "a world-leading cyber intelligence solution that enables law enforcement and intelligence agencies to remotely and covertly extract valuable intelligence from virtually any mobile device".
According to HT, while Patel could not remember being approached either by WhatsApp or by Citizen Lab, Bhartiya told the newspaper, "I am a Hindi journalist, with little knowledge of how these technologies work. I don't know why I was even targeted."
Nagpur-based lawyer Nihalsing Rathod, who represents several of the accused in the Bhima-Koregaon case including celebrated Dalit lawyer Surendra Gadling, told HuffPost India on Thursday that he had been contacted and also shared screenshots of the messages sent to him by Citizen Lab.
Rupali Jadhav, an anti-caste activist from Pune, told The Wire that she had received these messages too. "I am the official administrator of the WhatsApp and Facebook pages of Kabir Kala Manch, Bhima Koregaon Shaurya Din Prerana Abhiyan, Elgaar Parishad, and the political party Vanchit Bahujan Aghadi. These spaces have been actively involved in confronting the state and have been asking uneasy questions. This is more to do with the organizations than me particularly," Jadhav said.
Reuters reported that senior government officials in multiple US-allied countries were targeted in the hacking across the world. Sources familiar with WhatsApp's internal investigation into the breach said a "significant" portion of the known victims are high-profile government and military officials spread across at least 20 countries on five continents.
WhatsApp filed a lawsuit on Tuesday against Israeli hacking tool developer NSO Group. The Facebook-owned software giant alleges that NSO Group built and sold a hacking platform that exploited a flaw in WhatsApp-owned servers to help clients hack into the cellphones of at least 1,400 users between April 29, 2019, and May 10, 2019.
(With inputs from Reuters)