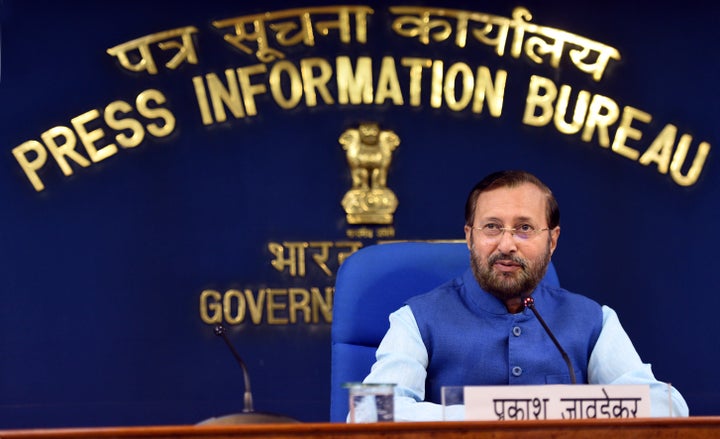 Director of the World Health Organisation (WHO), Maria Neira, said at the COP 25 summit in Madrid, Spain that numerous studies have shown the bad impact on the health of people those who are exposed to high levels of air pollution.
The Times of India quoted Neira as saying, "The evidence is available and so are the interventions, the expertise is there and so is the plan of action. We urge the Indian government, which has enormous amounts of expertise and competencies, to do its best in tackling the sources of air pollution and reducing toxic pollutants that citizens are exposed to at the moment."
This comes after Javadekar said that there were no studies that showed that people in India were affected by air pollution. "No Indian study has shown pollution shortens life. Let us not create fear psychosis among people," he had said in Parliament on Friday.
Meanwhile, WHO'S Climate Lead Diarmid Campbell-Lendrum told The Times of India, "We have brought together and analysed tens of thousands of studies showing effect of air pollution on health from every population of the world. We are yet to find a study which shows any population, including India, which is immune from the health impacts of air pollution."
Several studies have shown that India is home to some of the most polluted cities in the world. A Skymet report had shown that of the 10 most polluted cities in the world, three were in India — Delhi, Mumbai and Kolkata.
Several studies conducted by renowned think tanks like World Health Organisation, Lancet, Centre for Science and Environment and others have blamed pollution for causing deaths in the country.
According to a study conducted by Lancet last year, one in eight deaths were attributable to pollution in India in 2017. Another study by CSE revealed that one lakh children under 5 years of age die from respiratory problems arising due to air pollution in India every year.
Criticising the minister for his statement, environmentalists said it was "shocking" and condemnable.
"It is really shocking. At a time when the national capital region is inhaling polluted air, such kind of statement adds to the injury. Observing the seriousness of the issue, top courts - Supreme Court, National Green Tribunal and Delhi High Court are conducting hearing on day-to-day basis on the matter. Does our great minister mean that our courts are wasting their time on the issue?
"Such statements must be condemned at all levels be it within the Parliament or outside," said environment activist and advocate Gaurav Bansal.
Expressing a similar view, environment expert Anjal Prakash, who was one of the lead authors in the IPCC report on oceans and cryosphere, said, global research has shown the impact of pollution on health.
"I do not agree with the minister's statement. It is a no-brainer to say this," said Prakash, who is the Research Director at Bharti Institute of Public Policy, Indian School of Business, Hyderabad.