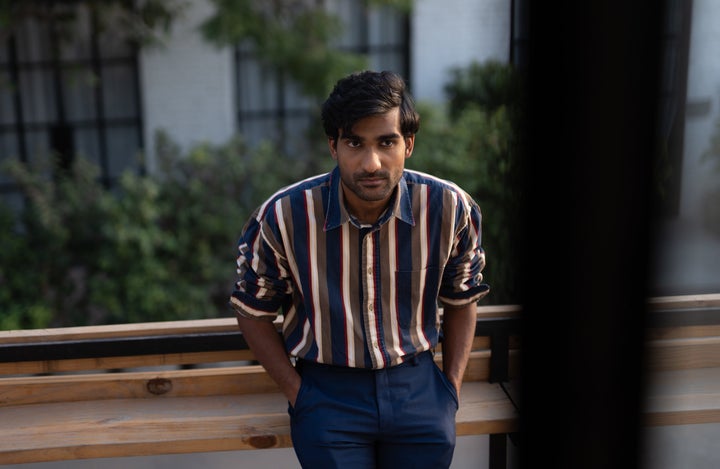 "I'm a studio musician. I enjoy writing and the creative process more than the performance of it," says Prateek Kuhad in a phone conversation, which he's squeezing between his packed winter schedule. "I used to not like performing at all. I've somehow come to a point where I'm more fond of it than I used to be. The creation of a song is so much more satisfying than its exhibition."
The irony is not lost on him. The 29-year-old independent singer-songwriter-composer, a native of Jaipur, is currently on tour, performing live in sold-out auditoriums in the US, Europe and India, where it's presented by Zee Live Supermoon. Kuhad's success is new and his music is often perceived as a balm for the heartaches of the millennial soul.
While he spent his childhood in Jaipur, Kuhad bounced off to NYU for further education and picked up the guitar, which, by his own admission, he wasn't very good at. So he educated himself. "Like with any craft, it gets better with practice. So that's what I did." The music of American artist Elliott Smith, Kuhad says, changed his life. After that, he discovered Bob Dylan and Woody Guthrie, Laura Marling and Fleet Foxes. "They inspired me to get serious about the guitar and begin writing my own songs."
Since his debut in 2013, Kuhad has released four albums: Raat Raazi, In Tokens and Charms, a deluxe edition of In Tokens and Charms, and most-recently Cold Mess, his most-celebrated album. In Token and Charms earned him an MTV Europe Music Award and Indie Album of the Year award from iTunes, besides several others. At the 2016 SXSW festival in Austin, NPR included him in their list of artists to watch out for.
He then sang for two Hindi films. In Baar Baar Dekho (2016), he sang the soothing Kho Gaye Hum Kahan and in the Irrfan Khan-starrer Karwaan, he sang Saasein and Kadam.
Romantic longings, the euphoric excitement of new love and the inevitable melancholy that follows, are a recurring theme in Kuhad's music. If Yeh Pal encapsulates the initial headiness of new romance, Oh Love goes a bit deeper, at the time when negotiating the unpredictability of a relationship, becomes the primary concern. In Cold/Mess, Kuhad is able to capture the ugly, complex, spiteful and contradictory nature of love. Not a surprise, then, that he's the poster boy of millennial pain and Instagrammable heartbreak.
"As a generation, we take heartbreaks very seriously," Kuhad says of the description. "It affects us deeply and I end up writing about it because nobody is immune to it and everybody goes through it."
However, Kuhad is quick to reject a theory made most popular by Imtiaz Ali's Rockstar: that one had to go through pain for real music to come out. He doesn't believe that emotional upheavals in his personal life needs to be harnessed into his music for them to carry authenticity and depth. "I don't encourage it. Songwriting in itself is a craft. You become better at it the more you do it. There are aspects to it that are personal but say, if it was a shitty song, it would just be a shitty song, despite its authenticity."
Elucidating on it further, Kuhad argues that if a person fundamentally doesn't know the craft of writing songs, or writing good songs, the emotional influx would do nothing to it. "It'd be useless. Craft is primary. I know a lot of musicians who say I cannot write songs because I'm too happy, I need to be in pain. That's nonsense."
The musician also says that a very common misconception people have of artistes is about their perceived emotional journeys. "I don't have any experiences that are very different than yours. We go through similar struggles with different degrees of intensity. I just happen to write songs about them. They don't contribute to my music in a disproportionately high manner. Ultimately, it's your discipline and commitment that makes you a good artist, not the heartbreaks."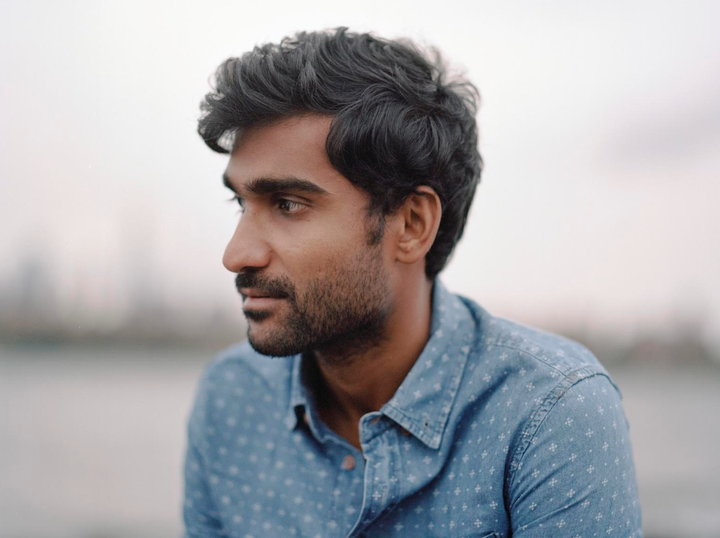 Kuhad isn't done. The romanticisation of pain, an accusation routinely directed at writers, singers, poets and actors, disturbs him. "We aren't some volatile or self-destructive people brooding all the time. That's not true. I am as volatile or destructive as you or anyone else."
I point out the nuance he's missing here. An artist may not have to be self-destructive to be a great musician but if a particular musician is, the art does turn into an outlet to channel whatever it is that they're feeling, unlike someone who doesn't have that ability.
"True. What I am saying is that that alone cannot make you a good artist. Don't use your emotional state as a crutch. If it ends up filtering into your song, that's fine. It'll filter into anything that you do, no? For example, a banker might have these intense feelings and may turn to music but he may not be that good because that's not what he actually does, which is fine."
Coming back to his shows, Kuhad admits that he's always had anxiety, something that has improved over the past few years thanks to a combination of things he did to combat it. "Therapy works for a lot of people, but it didn't quite do much for me. Lots of running and reading helped. Eventually, you figure out what works for you the best."
He points out that given the profession that he's in, life can get challenging. More specifically, dating can be challenging. "It's not a conventional job. It's not something very stable. So stable dating is quite a challenge. I've gotten into a relationship now, it's been five months but it's pretty serious. But also challenging. I've been to 30 cities in the past two months and honestly, it's exhausting and disorienting to wake up in a different hotel every other day."
While he may debunk romanticised notions of being a musician, he admits that the job 'screws with your head'. When I ask him to be more specific, he says, "One minute you're on stage and thousands of people are singing along with you. It's another kind of high. Overwhelming. And minutes later, you're going to your hotel room, alone and silent. From a crowd of thousands to just you by yourself. Sometimes you think, 'what do I do now?' You start feeling mediocre about yourself pretty quickly. It's high and low. It's extreme. It's strange."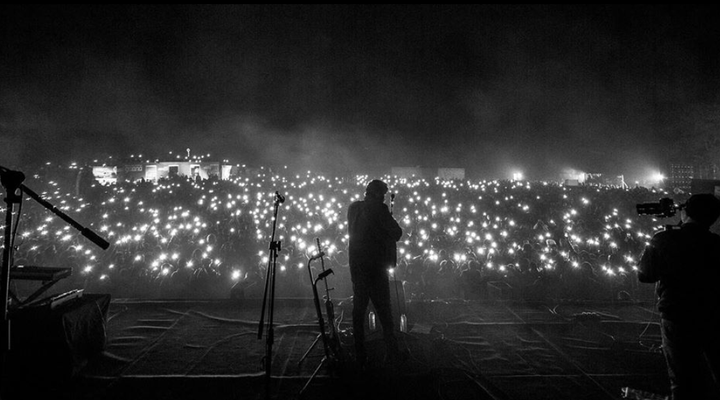 With time, Kuhad says he's able to cope with it in a better way. "Now, when I tour, I am a lot more in control. I eat, I sleep, I take care of myself. Maybe it's just a function of time. I find little hacks to make your flight more comfortable, to make your jetlags more manageable. You eventually find your rhythm in the chaos."
Going by our conversation, it doesn't appear as if Kuhad has ambitions to be a Bollywood hitmaker. He seems content in the relatively niche space he occupies and with the committed followers that he commands. "Whether it's a film, TV show or even an ad, I need to be creatively inspired by it. I need to think I can do justice to it. Like, if tomorrow, someone asks me to do rap, I'd straight up say no, because that's just not my skill set.
"The other day I was telling my girlfriend about how lucky I feel. I recorded an album for a Netflix film recently. And I'm like, wow, there's not a lot of people in the world who get paid really well for something they really love. A day spent at the studio, writing and making music, is the perfect day for me."
And what after the tour is over? "I have a place in Delhi now. My room, my studio. I chill there. I don't love Delhi. But it feels closest to home."
Popular in the Community