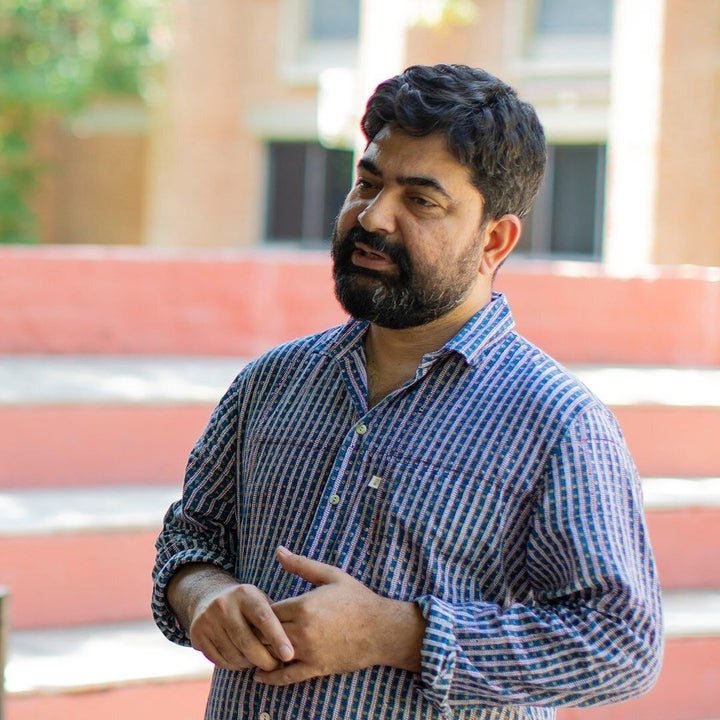 Artist and filmmaker Pravin Mishra has filed a defamation suit of Rs 10 crore against an independent journalist who would like to remain anonymous, who accused him of sexual harassment during the #MeToo movement last year, Deccan Herald reported.
Last year, on 8 October 2018, the woman wrote in a public Facebook post that was reported widely, "Two years ago, Pravin Mishra assaulted me in his home."
Adding, "I have spent every day since wondering if I should speak up, if I should've filed a complaint, if there are others, and if my speaking could've prevented them from suffering pain and trauma at the hands of this predator. What I feel, if I feel at all, changes every day."
Mishra had then dismissed the account as "malicious and defamatory" according to a Scroll.in report.
The Deccan Herald has since reported that she seems to have taken down the Facebook post in question, but it still appears to be online.
At the time, MICA, the business and management school Mishra taught had, "suo moto and proactively" constituted a committee of three faculty members to look into the allegations of sexual misconduct, according to Vaneet Chhibber, professor and associate director of marketing and external relations at MICA.
While the woman refused to give a comment to Deccan Herald on the defamation case, Mishra's lawyer Dharam Thakor confirmed the case and said the next hearing is on November 30. "We have moved defamation and sought damage of Rs 10 crore for loss of my client's reputation and livelihood, among others. The court received our case and issued a notice to the defendant and sought her reply by November 30."
News of Mishra's defamation case comes less than a week after another artist, Subodh Gupta, filed a defamation suit for Rs 5 crore against anonymously-run Instagram handle, HerdSceneAnd.
The Delhi High Court has directed Facebook, which owns Instagram, to reveal the identities of the people behind HerdSceneAnd to the judge in a sealed envelope at the next hearing. While Facebook has refused to comment on the case and what it plans to do, privacy experts around the world are watching closely to see what the tech giant will do.
Lawyer Apar Gupta of the Internet Freedom Foundation told Huffpost India earlier this week that India's defamation law itself has become a tool to muzzle the MeToo movement. For instance, the lawyer pointed out, there are no presets or judicial safeguards to prevent plaintiffs from misusing defendants' identities in the form of triggering social blowback against those who accuse powerful men of sexual misconduct.
He added, "Anonymity is the real way - whistleblowers, political dissidents, systemic harassment and abuse – make their voice heard in societies which do not share their values."
Mishra and Gupta's defamation cases are preceded by the case MJ Akbar has filed against journalist Priya Ramani after she accused him of sexual misconduct when she was just starting out as a journalist during last year's flood of #MeToo accounts.