After months of hiding out, Kylie Jenner has been spotted out in public for the first time since September.
TMZ published exclusive photos and video of the 20-year-old reality TV star on Thursday, clad in all-black, walking around a construction site in Hidden Hills, California. Kris Jenner and Jordyn Woods joined Jenner on the excursion.
Jenner has yet to officially confirm her pregnancy, though multiple outlets announced that she was pregnant in September and due sometime in February.
Jenner's boyfriend, rapper Travis Scott, reportedly told friends they're expecting a girl, according to TMZ.
Despite her hesitation to comment on the matter, Jenner did break her silence on certain rumors by shutting down the Daily Mail. The reality star accused the outlet of digitally altering photos of her "baby bump."
"First of all if you're going to photoshop my photos blogs/paps!! Check for the crooked lines in the background," Jenner tweeted. "2nd photo is clearly altered."
The beauty mogul has been staying out of the public eye. Though she rarely posts as frequently on social media, the 20-year-old occasionally posts a photo of herself in baggy clothing or a shot of her face.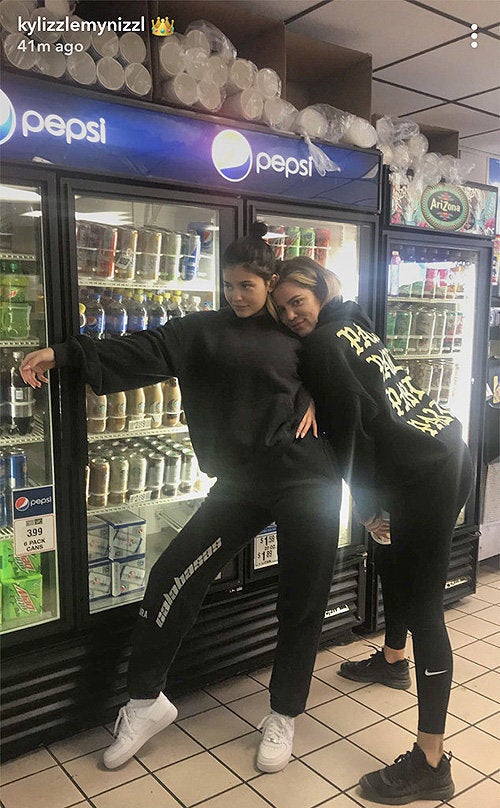 Jenner recently made waves for her appearance in new Calvin Klein ads she shot with sisters Khloé, Kim, Kourtney and Kendall.
While most of the family posed in their underwear, Jenner covered up her stomach with help from a blanket, a sweatsuit and some carefully placed poses.