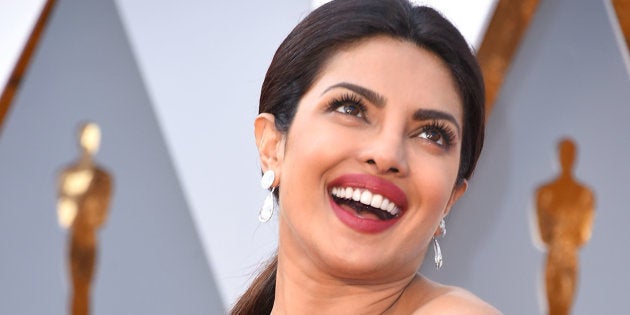 Yesterday, when Priyanka Chopra posted a photograph of her meeting with Prime Minister Narendra Modi in Berlin on the sidelines of promoting her Hollywood debut Baywatch, little did she know that it would result in an army of trolls attacking her for not being dressed appropriately.
Numerous people attacked Chopra on her various social media accounts for "showing her legs", forgetting "Indian culture", and even sitting cross-legged.
The actress has responded to the trolling by posting this photograph with her mother Madhu Chopra on Instagram, with the caption "Legs for days".
Chopra has been a champion at responding to trolls who criticise her for her body and choice of clothes. Last June, a lot of people accused Maxim India magazine of photoshopping her armpits on their magazine cover and criticised the actress for perpetuating stereotypes. Chopra responded by posting a cheeky photograph of her armpits on Instagram.
Earlier this year, Chopra also spoke about being body-shamed by a Bollywood producer in her early years in the film industry and how she deals with the intensive scrutiny of her appearance. "There's such a false perception of what women should look like and what our body should look like, especially when we are in the business," Chopra said in an interview on the American talk show The View. "You put on a couple of pounds and people are like body-shaming you. It happens. Christmas happens to all of us. I have Diwali, I have Holi, I have like a hundred holidays that happen to me. So my body fluctuates, and you know what? I'm fine with it."
Popular in the Community