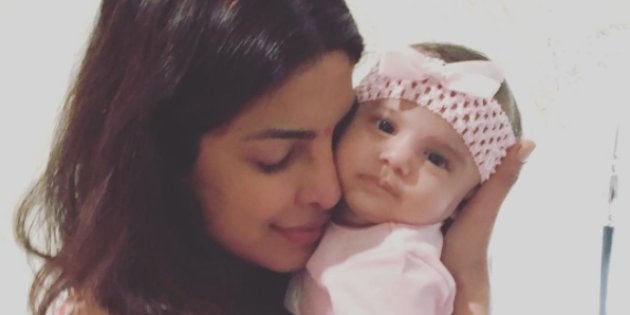 No matter where and how busy she is, Bollywood star Priyanka Chopra knows how to take out time for family and friends.
The Mary Kom star, who is currently in New York city shooting for the second season of her American TV series Quantico, celebrated Diwali away from home with her latest obsession, baby Krishna Sky Sarkisian.
Baby Krishna is the daughter of Chopra's long-time stylist Divya Jyoti and Nile Sarkisian.
The Bajirao Mastani star posted some adorable pictures with the little munchkin.
There's no way you aren't going 'awwww' right now.
This article exists as part of the online archive for HuffPost India, which closed in 2020. Some features are no longer enabled. If you have questions or concerns about this article, please contact
indiasupport@huffpost.com
.