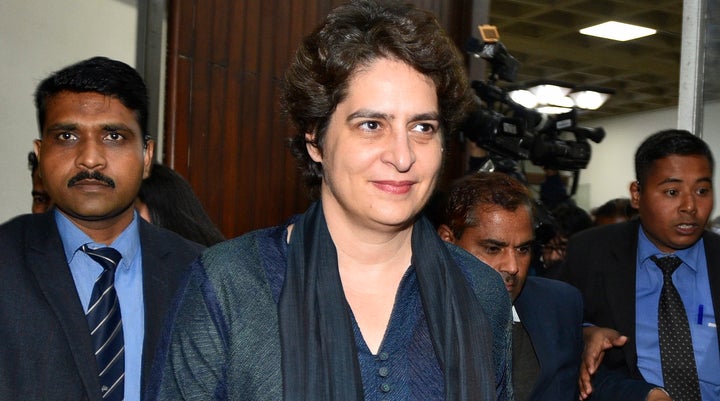 The BJP has launched one sexist tirade after another against Congress leader Priyanka Gandhi since she stepped into active politics.
Much of their attacks on Gandhi have been about her appearance and about her husband Robert Vadra.
Now a BJP MP has expressed his concerns on what she wears.
BJP MP Harish Dwivedi told the media that every knew that when Gandhi visits UP she is in a saree and wears sindoor, while she wears 'jeans and top' in Delhi.
Gandhi has been at the receiving end of several such statements. BJP leader Kailash Vijaywargiya had said recently that the Congress was fielding 'choclatey' faces in the Lok Sabha because they did not have strong leaders.
Bihar deputy chief minister and senior BJP leader Sushil Kumar Modi was quoted as saying by IANS, "An election is neither a wrestling match, nor a beauty contest, nor is it a competition of some other type."
BJP leader and Bihar Minister Vinod Narain Jha had said that he saw no quality in Gandhi except for being beautiful.