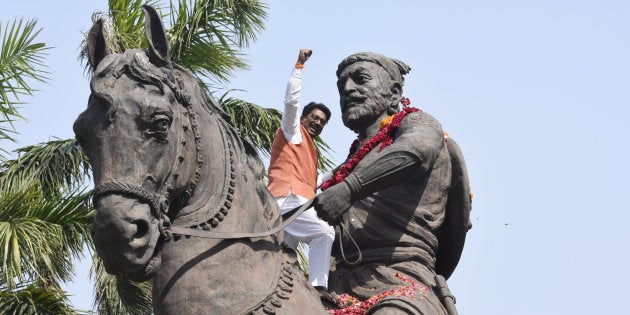 The height of the Shivaji memorial in Mumbai, which plans to instal the tallest statue of the Martha ruler in the world, will be revised from 192m to 210m, according to The Times of India. The change is necessary to ensure that the monument exceeds the height of the Spring Temple Buddha in Lushan County, China, which currently stands at 208m.
Originally 153m tall, the Buddha statue was raised to its current height by building three pedestals leading up to it. The Shivaji memorial project, which is touted as India's own Statue of Liberty, was flagged off last year with much fanfare by Prime Minister Narendra Modi, who went to Mumbai to lay the foundation stone.
Of the estimated budget of ₹3,600 crore for the memorial, to be built just off the Mumbai coast, ₹2,500 crore is allotted for the first phase of the building, for which tenders have been invited.
"We want the tallest memorial for Shivaji Maharaj. Once the bidder is finalised, we will send a revised proposal with a height of 210m to the Centre, for environmental clearances," Vinayak Mete, the chairman of the Shivaji memorial committee formed by the Maharashtra government, told TOI.
Apart from the statue, the memorial is expected to have a helipad and an IMAX theatre. Visitors would be taken up to a height of 180m, or 60 floors, in the memorial on an elevator, so that they can enjoy the view of the city. The experience will be akin to climbing up the Burj Khalifa for a spectacular sight of the Dubai skyline, one public works officer said.
The Shivaji Memorial has run into controversies for several reasons. Apart from being a symbol of Maratha pride, which the Shiv Sena has invoked as part of an ugly identity politics to hound 'outsiders' from Mumbai, it may cause environmental damage and affect the lives of the Koli community, who draw their livelihood from fishing.
Work on the project is expected to begin end of the year, with a deadline of 36 months for completion.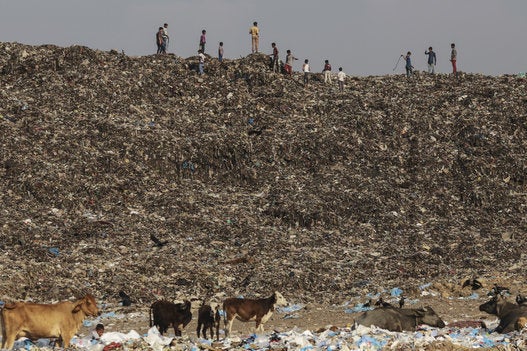 Mumbai's Massive Trash Problem