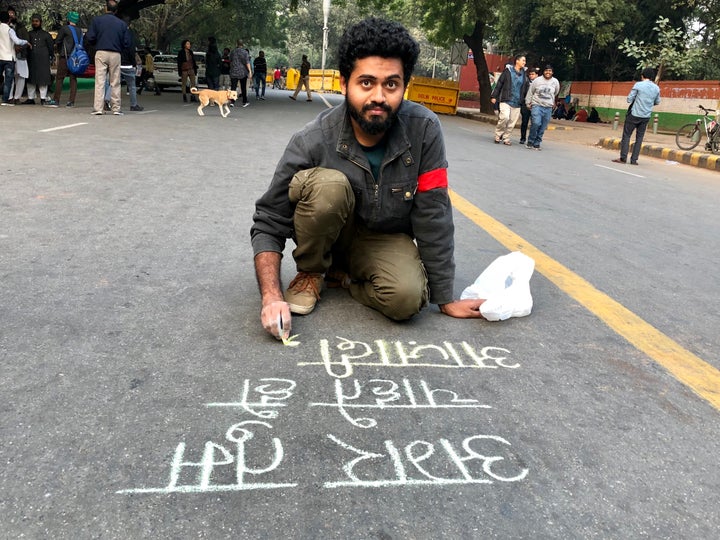 NEW DELHI — Panic stricken people in his village in Darbhanga, Bihar, Adil Arshat said, are trying to trace their family roots as far back as possible, while looking for documents which they believe could prove they are Indian citizens when the time comes.
Under the proposed bill, Hindus, Sikhs, Christians, Parsis, Buddhists and Jains from Afghanistan, Bangladesh and Pakistan, who were living in India without papers, will be eligible to apply for Indian citizenship. Muslims will not.
Home Minister Amit Shah has said the Narendra Modi-led Bharatiya Janata Party (BJP) government intends to implement the NRC across the country, and if the CAB is passed in Parliament this week, Muslims would be the only religious community that would face the repercussions of living in India without documents.
There are reports of the construction of several new detention centres in states like Karnataka and Bengal to house those disenfranchised by the process.
For half a century, the NRC was meant to identify people who had crossed over from Bangladesh and were living in India without documents, irrespective of whether they were Hindu or Muslim. But the Modi government has communalised the NRC, turning it into a scheme for targeting Muslims.
Home Minister Shah has dehumanised those living in India without papers, calling them "termites" to be put in detention centres or deported.
The Modi government, however, suffered a setback when most of the 19 lakh people who were excluded from the NRC turned out to be Hindus. Shah then said that with the exception of Muslims, those left out of the NRC are safe.
"We are Indians, first and last. We are giving all our efforts for this nation but still the MPs from BJP say 'go to Pakistan, you are Pakistanis. You have your own nation.' But our nation is India," said Arshat, the student from Bihar. "Our grandparents chose to live in India. They told everyone that we are Indian, we have always lived here and we will die here. I'm Indian."
"I'm Indian. When I see what is happening, I feel very sad and disappointed."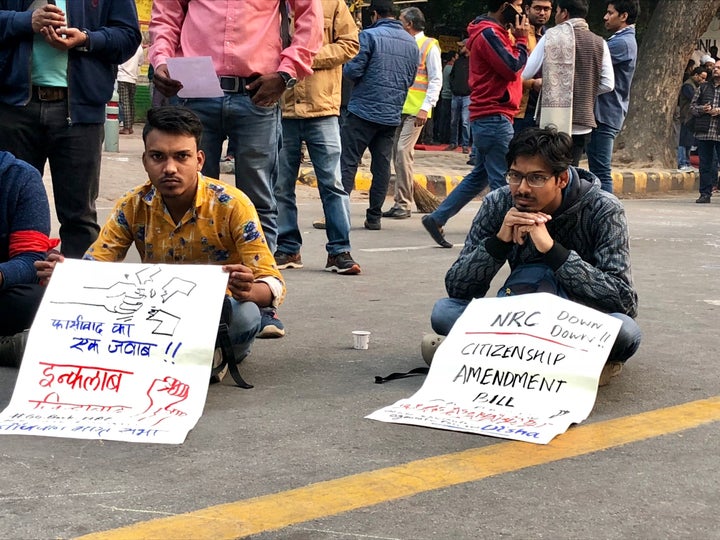 The nationwide NRC is yet to be implemented, but Arshat said his relatives and neighbours already fear the worst.
"People who do not have documents are scared, but then there is also a question of mistakes in the documents. For instance, my name is Adil, but what if my name is spelt as A-a-d-i-l in a document," he said.
Arshat's fears are not entirely misplaced. The NRC in Assam has been plagued by precisely such errors, with devastating consequences for those affected.
Ahmed Kasim, who studies journalism at Jamia Millia Islamia, asked, "Why do I need to prove that I'm a citizen?"
The 22-year-old said, "I have come to Delhi to study journalism but the community that I come from, I see people who work all day to earn daily wages. You want these people to run around for days trying to find their documents and standing in line."
Even if the CAB passed in Parliament, Kasim feels confident the Supreme Court will eventually strike it down as unconstitutional.
Azhar, a 22-year-old student at the Indian Institute of Mass Communication, who moved from Rajasthan to Delhi for college, said, "You cannot understand the panic that I'm feeling inside. There is a strange fear that I'm living with."
"Why do I need to prove that I'm a citizen?"
The only thing more disheartening than the looming CAB, Arshat, Azhar and Kasim said was how few people had come to protest at Jantar Mantar on Saturday, just two days before the anticipated tabling of the bill.
The bill was passed by the BJP-dominated Lok Sabha in January, 2019, and it was pending before the Rajya Sabha when it lapsed following the dissolution of the 16th Lok Sabha.
The BJP-led National Democratic Alliance (NDA) is close to achieving a majority in the 245-member upper house of Parliament, but isn't quite there yet. There are, however, few parties in the Opposition that challenge BJP's Hindu majoritarianism.
The 100 to 200 people who had gathered were mostly students, the majority from JNU, a smattering of social activists, and journalists reporting the protest.
Arshat said that he had visited several neighbourhoods to mobilise people — Muslim and non-Muslim — to come for the protest, but hardly anyone had showed up. "There are not many people who are aware of what this means. It's our fault. We need to educate people," he said.
Then, his voice cracking, Arshat added, "I want to say that people should not spend their time being scared and gathering documents, but invest their time and energy in protests."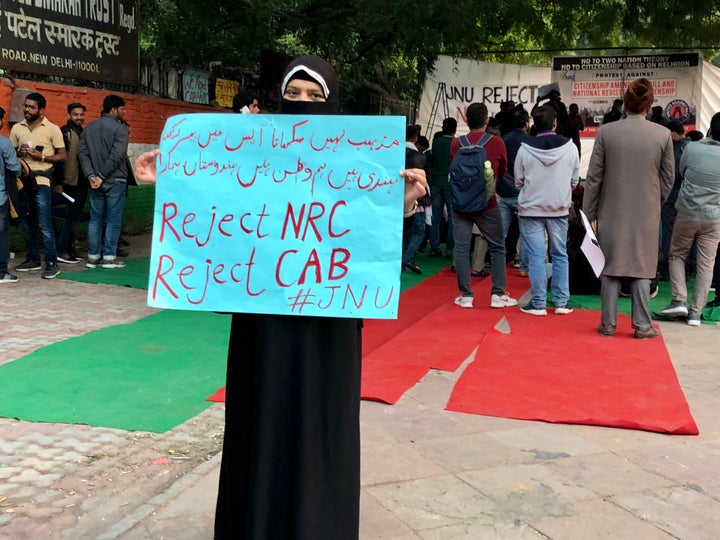 A lonely protest
Archana Jha, a 60-year-old freelance journalist at the protest, said that not only was the Citizenship Amendment Bill "really discriminatory," but the Modi government did not feel the need to conceal it.
"What is shocking is how shameless they are about excluding one religion community," she said.
The Bill has also infuriated people in the North East who fear a demographic change if Hindu immigrants from Bangladesh are allowed to stay. The revised version of the bill says the CAB will not apply to the tribal areas of Assam, Meghalaya, Mizoram and Tripura, as per reports.
Recalling the complex history of the people crossing over from Bangladesh to India, Jha said, "You gave them IDs to get votes. You settled then. You cannot disrupt their lives after so long. You are playing with the lives of their children. This is not done."
Gazing at the sparse gathering in the heart of the capital, Jha said, "There are so few people here. This is Delhi for you. People don't care."
Ruchi, a student of international politics at JNU, said that people posted messages on Twitter and Facebook to express their sentiments and felt they had done their bit.
The 22-year-old said, "The streets are where the real protests and resistance happens, but social media has sublimated the need to come out on the streets."
"Social media has sublimated the need to come out on the streets."
Nalini, an English literature student from Delhi University, said "misinformation" is why there was so little interest in the bill, which, if passed, would shake the foundation of inclusivity and diversity on which India stands.
"It's disheartening but I don't think it's surprising. At this point, misinformation has seeped so deeply into our lives. Even when I speak with people back home, they don't know what is happening. They don't know what it entails. We all know the news is rigged. There are no legitimate sources of information and no one to explain how evil this."
The 22-year-old said that India's Hindus, particularly those from the middle class, were content in the knowledge that they were safe. "This is not affecting us. We have lived with so much privilege all our lives. We have not heard slurs about our names and surnames," she said.
"At this point, misinformation has seeped so deeply into our lives."
Nadeem, an activist with United Against Hate, the civil society group which organised the protest, said he was "not disappointed" at the turnout, given how swiftly it was planned and announced, and similar events against the CAB were in the works.
Like Kasim, the journalism student from Rajasthan, Nadeem anticipates the CAB eventually landing in the dock of the Supreme Court, flanked by nationwide protests.
Recalling the adage attributed to veteran politician Ram Manohar Lohia — "Jab sadken sooni ho jaati hain to sansad awaara ho jaata hai" — Ruchi, the JNU student, said, "It's time to occupy the sadken when this kind of thing is happening in the sansad. When all the democratic institutions are punctured, the streets are all we have."