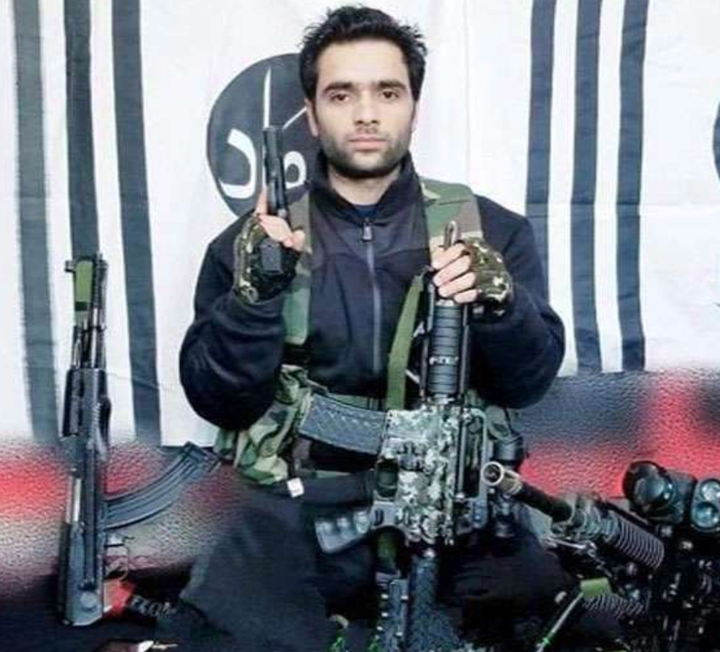 PULWAMA, Kashmir —Gundibagh, like most Kashmiri villages, is an idyllic landscape of paddy fields, orchards and houses. At one end of the village is an inconspicuous grey two-storey home with a neat vegetable garden where kohlrabi and turnips are nearly ready for harvest.
Last week, Adil Ahmad Dar, a young man who grew up playing in this house with his brothers, drove a car full of explosives into a convoy of the Central Reserve Police Force, killing at least 44 troopers. He was 20 years old.
Over the weekend, a small tent, adorned with two small banners with pictures of Dar posed with a gun, was erected in the courtyard for mourners to pay their respects.
Despite the enormity of the attack, and its national repercussions, Dar's funeral in Gundibagh was not unlike similar moments of grief in this village of about 400 residents.
The attack, conversations with the steady stream of visitors suggested, was not entirely unexpected — rather it was the most recent chapter in a cycle of killings that has gone on for far too long.
One of the speakers at the gathering extolled the stature of a martyr as depicted in the scriptures, following which he pointed to "certain contradictions" in the Kashmiri society that prevent it from achieving their goal. The contradictions themselves were left unsaid, and such speeches are now a familiar sight in Kashmir and often made at events meant to commemorate a militant's death.
Since nothing — not even "a tiny piece" of Dar's flesh — reached the family, they were initially dismissive of his involvement. However, militant outfit Jaish-e-Muhammad made a statement claiming responsibility of the attack. Dar made no last call, unlike most militants who, sure of their impending death, call their parents or siblings. Nor, said the family members, did he contact them after joining the militancy.
Dar's uncle Abdul Rashid sat in the living room, amongst a small huddle of mourners, neighbours, friends and relatives.
Rashid said that not only could he not imagine Dar would be capable of carrying such an attack out, the thought that he would become a militant never occurred to them in the first place until he vanished in March last year.
"Because he liked to work, earn. He would do manual labour, work with Wazwan chefs, with masons. He funded his own education. But then, one can never escape the situation in Kashmir," Rashid said.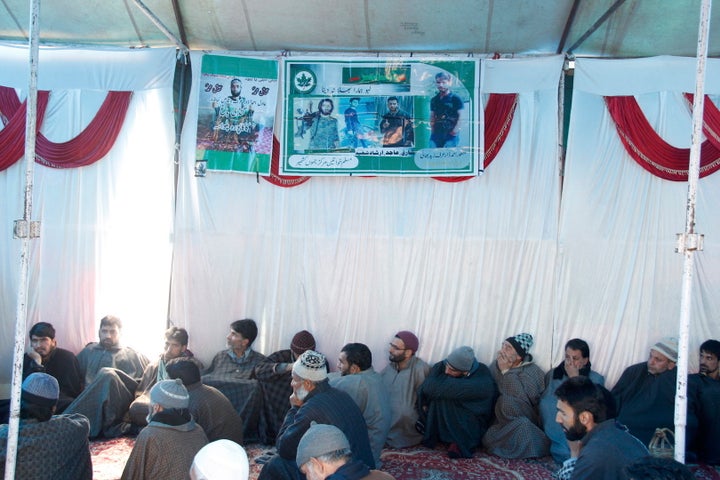 During the months-long anti-India protests in 2016, Dar suffered a bullet wound in the leg and spent about six months in hospital and home. Rashid's elder son Manzoor Ahmad Dar had also gotten involved in militancy and at 21, he was killed in a gunfight with security forces. His other son, Tauseef Rashid, gave up militancy 14 days after embracing it.
The family said that police assured them that Tauseef won't be 'touched' but he is at present spending the fourth month of his preventive detention in a jail in Jammu. Dar's relative on his father's side, Sameer Ahmad, who was pursuing a Masters in Zoology at Kashmir University, had picked up arms four days before him. Dar, Manzoor and Sameer are the only three militants the village has ever seen.
Dar's family alleges that their house was nearly set ablaze by the army last year after a soldier was killed in an attack on the army camp in nearby Kakapora. The Indian Army, the family said, suspected Dar's hand in the attack. Family members recounted how men in military fatigues had bolted the house from the outside and sprinkled kerosene oil and petrol on the windows. Dar's brother Javid smelled the kerosene and raised an alarm. Neighbours, including Rashid, let them out after hearing their cries for help.
They filed a complaint against the Indian Army with the local police but nothing came out of it. However, the family added, they did not face any 'harassment' after that.
PICKING UP ARMS
Sameer's father blames the 'brutalisation of Kashmir in the past 30 years' as the reason their children are turning to militancy.
Yet, Dar resorted to suicide bombing, a tactic used only once since 2000, when a militant named Afaq rammed a car into the gate of 15 Corps Headquarters in Srinagar.
A young man in the gathering at Rashid's place offered to explain why Dar might have chosen the method.
"He might have thought 'no one listens when we die in twos, threes and fives, even 13 on a single day, so let me do something that would be heard'. He thought and planned differently. Otherwise, our pain doesn't seem to matter to the world," he said, requesting anonymity.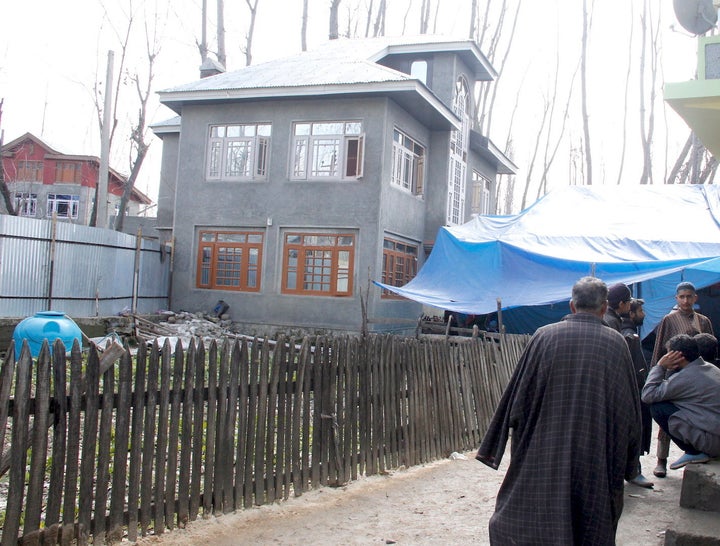 The clashes intensified particularly since the death of Burhan Wani in 2016 and culminated in the attack which had the most number of casualties since 1990.
However, the small gathering at Dar's uncle's house was more weary than anything else. The militant's uncle Rashid said he couldn't sleep for most of the night after watching the clip of an aged father bawling over the coffin of his son — a CRPF jawan who was killed in 14 February attack.
"No one should die. Bloodshed should stop. We are all humans. But I don't think it will stop until Kashmir is resolved," he added.
"What prevents someone who has left his home for a cause from emulating Adil? You see, when Burhan was killed, the tehreek (freedom movement) became more resurgent. You think someone who has been detained unjustly would stay quiet?" said a young man present at Dar's funeral.
Soon, another young man entered the room and declared that Dar's father's statement has been twisted and made to follow an old trope of state propaganda that seeks to blame everything on unemployment in Kashmir.
Dar's brother Javid mentioned that there were rumours that the CRPF had set fire to their house after the attack but they were proven to be untrue.
Outside Dar's home, some of the visitors questioned the country's outrage over the killing of CRPF soldiers.
One of them, who claimed to be 'suspicious' of the media, said, "India doesn't seem to mind as long as soldiers die incrementally and our brethren die on a daily basis. But once their soldiers die in large numbers it becomes an issue. Is this about the numbers only?"