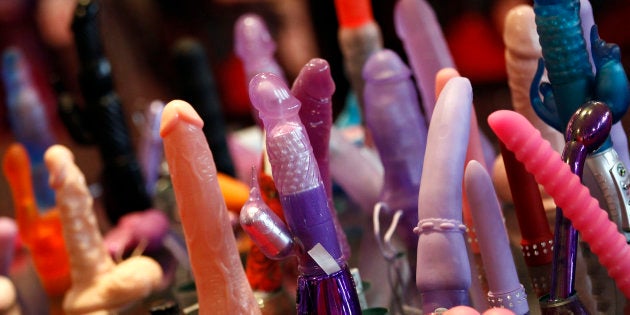 It's a tough job to sell sex toys in India, thanks to our conservative laws.
While India is the sixth most sexually-active country in the world, the sale of sex toys isn't that high. But with more and more bold entrepreneurs entering the sex toy market, the average Indian consumer who would earlier buy them in the narrow bylanes of Delhi's Karol Bagh or Mumbai's Crawford market, or get them from abroad on their vacation, is now buying them online.
However, there's still a sharp difference between the number of men and women who buy sex products.
A survey conducted by ThatsPersonal, a sexual wellness products destination, which analysed data from over 80,000 orders, show that while 62% of the customers are male, only 38% are women.
Intimate massagers were the highest sold sex products for women. For men, the favourite products seems to be lubricants.
The other sex products that Indians buy are: Delay sprays, sexy lingeries, pleasure rings, condoms and 'sexcitement' lotions.
These are the sex products that Indians buy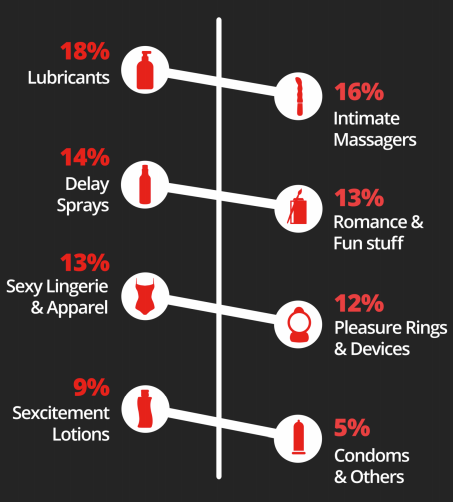 Meanwhile, women from Punjab have topped the list when it comes to the number of women in India who bought sex products in the last year. However, unlike the rest of the country, women from the state don't really buy intimate massagers, but 'sexcitement products' like arousal oils. In fact, the highest number of 'sexcitement products' were sold to Punjab women.
There are more interesting details in the survey too.
During Navaratri, the nine consecutive days of clanking daandiya sticks, Gujarat gets three times kinkier. The sale of sex products including condoms go up at this time. Products like adult games, edible lingeries, edible body paints and pleasure rings do well during Navaratri too. Smaller towns in Gujarat like Rajkot, Baroda and Bhuj love lubricants, adult games, penis pumps, sexy lingeries and intimate massagers.
Women buyers in Baroda beat all the other cities. 53% of the sex products sold in Baroda are bought by the women there.
Bhopal is the most experimental city when it comes to buying flavoured condoms. And 28% of the sales from Bhopal come from women buyers.
In the last one year, Uttar Pradesh purchased the most number of penis enlargement products. And the most number of BDSM products are bought by people in Assam.
Here's a look at the state wise ranking: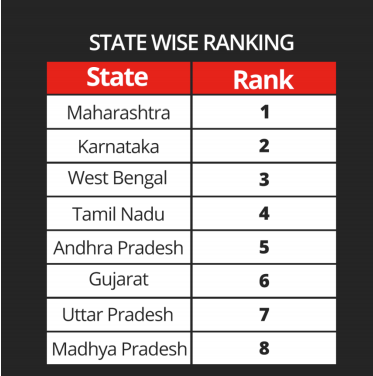 And here's a look at what they like: