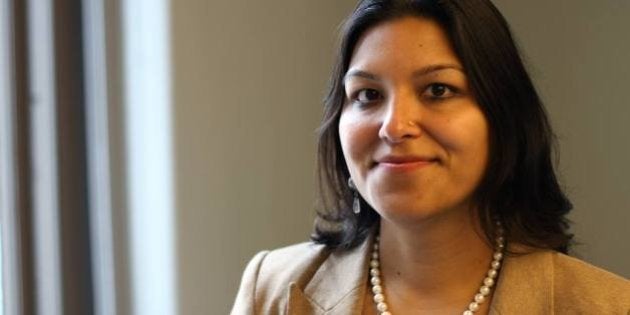 S. Mitra Kalita, a 38-year-old Indian American journalist who has worked at The Washington Post, The Wall Street Journal and most recently as the executive editor of Quartz, has been named managing editor for editorial strategy at the Los Angeles Times. Kalita was part of the founding team at Indian business daily Mint. She will start at LA Times at the end of this month.
Kalita, whose parents are Assamese but was born in Brooklyn, N.Y., and raised in Long Island, Puerto Rico and New Jersey, has been brought in to "create and refine new forms of journalism" and has her work cut out as advertisers increasingly put their money on swiftly-expanding digital media, the LA Times report said. She will "find new communities of readers".
Legacy American publishers such as the LA Times have struggled in recent years with declining circulation and revenues from print and an inability to monetize digital properties sufficiently to make up.
Kalita answered questions from HuffPost India on email for a brief Q&A.
Your thoughts on this exciting new role and what is your focus going to be at LAT?
"I'm really honoured to be joining the LA Times at this critical time in its history and that of our industry. There are few jobs in journalism that would make me uproot my family, leave a neighbourhood and friends I love, and exit an innovative startup like Quartz. I also think it's a testament to what we've built at Quartz and to the LA Times' forward thinking at this moment in time to say, "Hey, can you infuse our newsroom with some of that?" How can we better serve our readers and all the ways they consume news now? How can we attract new readers? How do we ensure our products, across platforms, are editorially excellent and commercially viable? These are tough questions but they also represent such an amazing opportunity for a diverse, newsy market like Los Angeles."
You have been a champion of diversity in newsrooms. Is this a particularly American problem or does newsrooms everywhere need a conscious push towards diversity?
For years, many of us have been saying that media's survival rests on an inclusive newsroom that can get inside stories. Sure enough, metrics are helping make the case for precisely that, to perhaps even structure coverage around communities. Perhaps they organize around race, or perhaps it's a group of scientists or cancer survivors. This is an incredibly powerful shift and I am hopeful that finally we've arrived at a place that sees diversity in hiring as not just the right thing to do but as sound business strategy.
What's the best journalism advice you have received?
Someone once told me that you can't be someone you're not. I've found that applies to journalism, to mothering, to managing. Someone else told me that when you think you are done interviewing, make that last call or pay one more visit. Indeed, I have never regretted it.
What is your advice for young journalists?
Learn the basics: grammar, the stylebook, story structure.
Become known for clean copy. It's much easier to break the rules (especially for digital) when you know them.
Eavesdrop on the reporters you want to be. How do they talk to sources? How do they pitch stories? How do they organize their days? Do they eat lunch at their desks or go out with sources every day?
Live a life and engage with the world. You should never have a quiet cab ride.