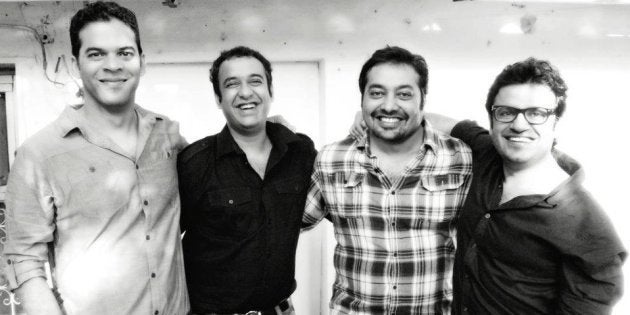 MUMBAI, Maharashtra — In 2015, the four partners at Phantom Films, the edgy Bollywood production house set up by directors Vikas Bahl, Anurag Kashyap, Vikramaditya Motwane and producer Madhu Mantena, learnt that one of them had been accused of sexually assaulting a woman crew member during the pre-release promotional tour of their movie, Bombay Velvet.
After months of agonised negotiations and recriminations, Phantom's four newly powerful men of Bollywood did what made the most sense to them at the time—nothing.
The partner accused of assault was Bahl, best known for directing Queen—a Kangana Ranaut starrer critically acclaimed for its empowering narrative of a strong female character's voyage of self-discovery.
At the time, Phantom Films had just signed a major deal with Reliance Entertainment, and would go on to make on a series of big-ticket projects including Sacred Games for Netflix.
Bahl, the woman crew member said, insisted on dropping her to her hotel room on the early hours of 5 May 2015 and pretended to pass out drunk on her bed, only to awaken soon after and masturbate on her.
The woman was alone, vulnerable and recovering from an accident that had left her on crutches for months. She had only just begun to walk unassisted.
In October 2015, she reached out to Kashyap and detailed her experience, but almost two years would pass before her testimony was addressed with any degree of seriousness.
Meanwhile, Bahl harassed her until she finally quit the company in despair, she said in an interview with HuffPost India.
Today, as Bahl prepares for the release of Super 30, a big budget film starring Hrithik Roshan, the young woman is struggling to revive her career in Bollywood: an industry where everyone knows everyone, and no one wants to upset anyone. Earlier this month, actor Nana Patekar sent a legal notice to Tanushree Dutta after she said Patekar had assaulted and threatened her on the sets of the movie Horn Ok Pleassss in 2008.
"This is the price you pay for speaking out against harassment, humiliation and injustice in India," Dutta told news agency ANI.
Over this summer, HuffPost India spoke to over a dozen filmmakers, artistes, crew members, studio executives and most importantly, the woman in question, to piece together a tale that reveals just why the global movement to hold powerful men accountable for their sex-crimes has left India's entertainment industry largely untouched.
Almost all of them begged anonymity, claiming that speaking out would end their careers. The people to come on record were Bahl's fellow director and business partner at Phantom Films, Anurag Kashyap, and Kashyap's girlfriend Shubhra Shetty, who told HuffPost India they believe the woman, and corroborated all key aspects of the woman's testimony
The news of Bahl's alleged assault was briefly covered by the Mumbai Mirror in 2017, but soon dropped out of public memory. Now, three years after the incident, the woman recounted what happened over a series of interviews that stretched over four months.
A combination of therapy, Buddhist practice, and support from her friends and most importantly, her boyfriend, she said, have given her confidence to speak out now.
In a sign of how the conversation around sexual assault is gathering momentum to demand answers from powerful men, Bahl's business partner Kashyap admitted to HuffPost India he had failed the woman—three years after he first learnt of the allegations.
"Whatever happened was wrong. We didn't handle it well, we failed. I cannot blame anyone but myself," Kashyap said. "But now we are determined to do better. We believe her completely. She has our undying support. What Bahl has done is horrifying. We are already on our path of course correction and will do everything in our capacity to fix it."
While Kashyap agreed to an on-record interview, HuffPost India sent detailed questionnaires to Phantom Films's remaining three partners—Bahl, Motwane and Mantena. This story will be updated if they respond.
Three days after our questionnaires were sent, Kashyap tweeted that Phantom Films would be dissolved, and the four partners would go their separate ways.
Bombay Velvet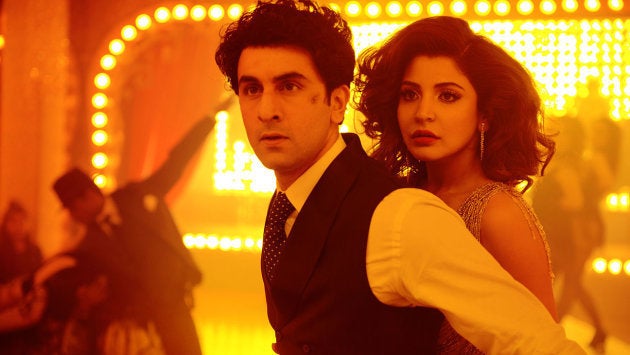 On the night of 4 May 2015, a gaggle of Bollywood A-listers assembled in an exclusive party suite at the Park Hyatt, a luxury resort in south Goa.
Bombay Velvet, Kashyap's ambitious adaptation of historian Gyan Prakash's Mumbai Fables, was days away from release and the crew and cast—which included stars like Ranbir Kapoor, Anushka Sharma and Karan Johar (who had a cameo in the film) and Phantom partners Bahl and Kashyap—had gathered to dance away the nervous energy that precedes any big-budget release.
The star-cast dispersed by 2.30 am, it was now May 5, the woman said, and a smaller group of people, including the woman, Bahl, and a few other crew members moved to another suite, where the celebrations continued.
"We were all having fun," the woman said. "I had been drinking vodka and by now, I was really, really drunk,"
When the party finally wound down, the woman said Bahl offered to drop her to her room.
"I told him I will figure it out," she recalled, but she said Bahl pointed to the fact that she was still recovering from an accident that had left her with a limp, and insisted he accompany her for her safety.
"I didn't make anything of it. For me, Bahl was my boss's business partner," she said. "I wasn't worried about anything. He had acted normally throughout the party."
When they finally reached her room, the woman hugged Bahl, bid him goodnight, and rushed inside to the bathroom.
"I couldn't hold my pee anymore," she said.
But unbeknownst to her, Bahl had slipped into the room behind her, the woman later told HuffPost India.
When she came out, she said, she was taken aback to see Bahl lying on the footrest of her bed.
"He acted as if he couldn't get up. I asked him to get up, leave. In my head, I was thinking furiously, 'what should I do to get him out?'" she said.
The woman said she asked Bahl to leave the room several times, but he refused.
"I had no energy to do anything more. He wasn't leaving my room. I gathered some strength and put multiple pillows between the two of us to create some sort of a divider," she said. "Everything was blurry, I was on the verge of passing out but one part of my brain was very aware of this man who wouldn't leave my bed."
Within seconds of her lying on the bed, the woman said, she felt Bahl put his hand inside her dress. The woman says she resisted several times. When she pushed him away one final time, Bahl dropped his pants and began to masturbate.
She was too shaken to face him, she said, so Bahl masturbated onto her back.
"Fuck you, bitch" she recalls Bahl saying, before he pulled up his pants and left the room.
"The next morning when I woke up, I remember taking a very long shower."
She said she was still numb all of next day.
There was another party the next day, and Bahl showed up.
Gaslighting
That evening, the woman said, Bahl made it a point to walk up to her, and loudly state that she was very drunk the previous night, and asked her if she had made it to her room safely.
Bahl did not respond to HuffPost India's request for comment.
The woman saw this as way to gaslight her, by muddling her own recollection of the events of the night before.
She avoided him for the rest of the evening, and asked a cast member to stay close to her to protect her from Bahl. HuffPost India interviewed the cast member who confirmed that the woman told him Bahl had done something to her soon after the incident.
"She didn't mention the specifics at that time but I later found out and understood what she was referring to," the cast member told HuffPost India. The person begged anonymity, fearing that crossing paths with Bahl and Phantom would have severe repercussions on his career.
The following night, the woman flew back home to Mumbai from Goa.
On 7 May, two days after the incident, the woman narrated the incident in detail to a close friend of hers, a producer who, at the time, was working with Phantom on an independent film.
HuffPost India conducted a detailed interview with the friend, who corroborated the sequence of events. The friend also requested anonymity, fearing retaliation from Bahl's supporters within the industry.
"I was shocked and asked her to immediately take it up with Kashyap," the friend said. "But the thing with Phantom is, we know nothing would come out of it."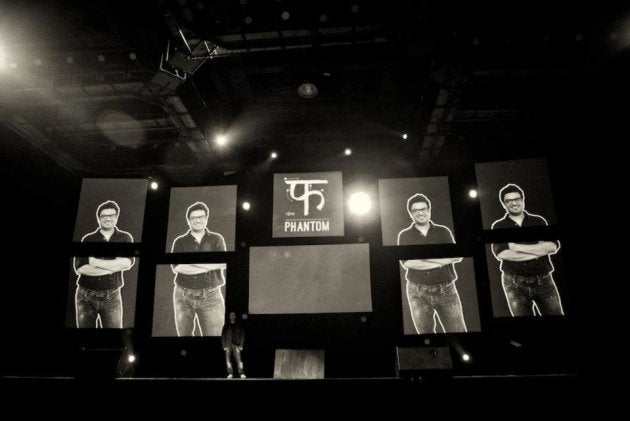 On 13 May, there was a screening of Bombay Velvet, after which the crew went to Bahl's house for a party. The woman avoided the celebration.
On 15 May, Bombay Velvet released and sank like a stone. One critic described it as an "epic misfire". Kashyap, the one partner in Phantom the woman was close to, disappeared into a depressive shell. The woman said she felt she wasn't ready to talk to him about the incident.
"I took her to a therapist. She was feeling suicidal," the woman's friend recalled. "It didn't quite help so we went to a few more people. She was on strong antidepressants and we were all worried for her. The antidepressants had side-effects."
On one visit to her apartment, the friend hid all sharp objects in the house, including knives from her kitchen.
"I was paranoid that she'd harm herself," he said.
By the end of May and beginning of June, the medication started to show severe side-effects. A friend of hers introduced her to Buddhist practice, which bought the woman a sense of calmness and faith. She began the process of healing herself.
"I was blaming not just myself for this incident but the entire course of my life, my past divorce, the accident, all of it," the woman said, looking back at the immediate aftermath of the incident. "I was in a phase where I felt like I didn't deserve any better."
Daily harassment
In October 2015, the woman finally decided to tell Kashyap, Bahl's business partner, about the incident.
In the months following her return from Goa, the woman said, Bahl had taken to harassing her at work. He would often call her up on the pretext of asking her to do minor chores, even though she didn't report to him.
"I would hide at Phantom," she said. "I'd eat lunch alone. I'd talk to nobody. I'd attend no parties. I lived inside a shell whenever I went to the office. I tried to remain in touch and hang with friends outside of Phantom."
The worst part, she said, was seeing Bahl in the office everyday.
One day, she said, she was at the Phantom canteen when Bahl walked up to her and said, "You know, abroad they allow dogs everywhere. Here also, they allow dogs at a lot of places."
The woman said she stood silently as Bahl continued, "But what about you? With your fucked-up attitude, who will allow you anywhere?"
Bahl did not respond to HuffPost India's request for comment.
As the harassment continued, the woman resolved to speak to Kashyap—as she felt the most comfortable with him.
On 30 October 2015, five months after her trauma, the woman and Kashyap travelled to Bengaluru on work. In a ride to the airport, she told Kashyap the details of her encounter with Bahl.
The woman said Kashyap said, "I don't want to know this right now", but he promised to fix it.
Kashyap told HuffPost India he remembers the incident differently.
"I have a vague memory of it. I was super drunk and didn't quite process what she said," Kashyap said, adding that the failure of Bombay Velvet meant he was frequently inebriated. "At that time, I knew something happened, I didn't know exactly what."
The director said he now regrets not probing the issue further.
Bro-Code
In January 2017, the woman finally stepped away from Phantom. Kashyap had promised her that Bahl would apologise, she said. But from October 2015 to the month she resigned, he never did.
"All I wanted was an apology. An apology would have saved me from all the hell that I went through," the woman said.
Phantom Films had three releases in 2016—Udta Punjab, Raman Raghav 2.0 and a Gujarati film called Wrong Side Raju. Udta Punjab did well, and things were looking up again for Phantom Films.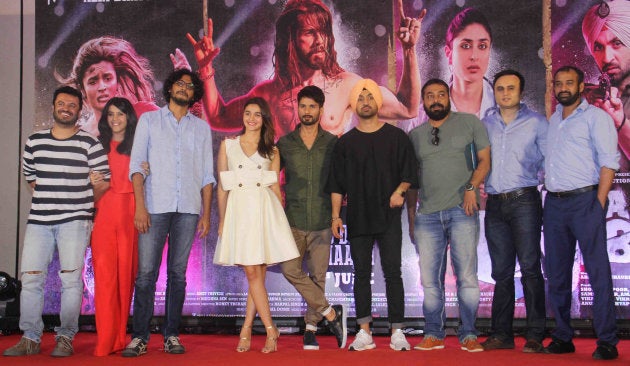 The woman got busy with work—"It was going well and the work distracted me from everything"—but every now and then, something would trigger a memory of her trauma.
One particular incident stood out: in February 2016, Kashyap asked her to work with Bahl on a short-term commercial assignment. The assignment had come to Kashyap, but he passed it on to Bahl because he was busy and said Bahl needed the money.
"This made me realise that Kashyap wasn't thinking about me or the trauma I went through," she said, adding that she felt humiliated at having to repeatedly ask that Bahl apologise to her. "It told me that he isn't going to do anything about it. I had to leave."
Kashyap's girlfriend Shetty said Kashyap didn't know the specifics of the incident and from the time that he found out, he did everything to distance himself from Phantom.
Rumours
Something changed at Phantom in 2017: rumour had it that the four partners Kashyap, Bahl, Motwane and Mantena, who had once seemed inseparable, were drifting apart.
On 4 March 2017, the woman received a text message from Shetty.
"I'm not letting this go. I'm not taking an apology. I've had enough of this bullshit and people taking this lightly. I'm disappointed with myself for being so passive when you first told me in that hotel room. And I was disappointed with Anurag for not taking serious action."
The message, while welcome, came as a surprise. Shetty had known of the incident since at least 30 May 2016, when the woman told her about it.
Shetty corroborated this in an interview with HuffPost India, expressing guilt for not having acted promptly when the woman first shared the details of the incident with her.
"I'll admit that it has been a failure on our part. We could've done a lot better, much sooner," Shetty said.
In December 2016, Shetty told HuffPost India she was at a wedding in Coimbatore where several current and former Phantom employees said Bahl's behaviour had made them uncomfortable on multiple occasions.
Shetty said she came back from the wedding and refused to talk to her boyfriend, Kashyap, until he promised to fire Bahl from Phantom or deal with the situation.
As it turned out, firing Bahl wasn't an option: Bahl wasn't an employee at Phantom, he was a part-owner.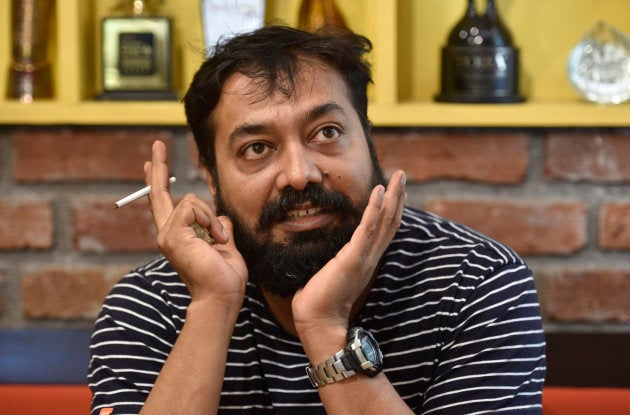 Kashyap told HuffPost India that Phantom's contracts are such that they don't have a clause to remove a partner over 'misconduct'. HuffPost India couldn't independently review the contracts.
But Shetty and Kashyap both told HuffPost India that they sat down with a team of lawyers who categorically told them they couldn't remove Bahl.
"We spent a lot of time working that out. Since there wasn't an FIR so we had no legal ground to fire him," Kashyap said. "It's entirely my failing that I didn't know how these contracts were made and I should've looked into it more clearly. I shouldn't be starting a company if I don't know how to run one."
If the woman were to file a police complaint, Kashyap told HuffPost India, there could have been grounds to remove him from the company. By March 2017, Kashyap said, "One thing was clear: we wouldn't allow Bahl anywhere near or into the office. He was barred."
At the time, Phantom had no internal complaints committee, no policy on sexual harassment and no formal avenue for survivors of sexual harassment to file complaints. In its place, the film production company responsible for some of Bollywood's most "path-breaking" movies had four influential men making unaccountable decisions based on opaque personal motives.
So the woman was suspicious when Kashyap suddenly reached out to her after years of silence and stonewalling.
"The issue was left in cold storage for months. I had moved on. And one day suddenly, he woke up and said he wants to set things right," the woman said. "It didn't seem right to me. Something seemed off. It felt like it wasn't been done for me but for some other gain."
At one point, for instance, Kashyap told the woman she had the power to decide Bahl's fate.
In a message dated 10 March 2017, reviewed by HuffPost India, the filmmaker wrote,
"There is a lot of livelihoods at stake, yet everyone is with you and want to do the right thing. You will decide the punishment and even if you sympathize , he will still have to go... we just don't want to be suicidal, that fuck it, let's kill Phantom.. we want to correct it and set an example."
"I had told them what he did to me. It had to be them to decide what the punishment should be," she told HuffPost India, explaining that she felt she was being manipulated by Kashyap to settle scores within Phantom Films. "Kashyap couldn't just bring it back so he could look self-righteous in front of his girlfriend."
Bahl versus Kashyap
In March 2017, nearly two years after the incident in Goa, the woman found herself at the intersection of Phantom Film's internecine struggles between the four founders.
On 10 March 2017, the partners at Phantom arranged a meeting between the woman Kashyap, Mantena, and Motwane. The woman agreed to attend the meeting after Mantena called her and told her that Bahl was finally ready to apologise.
By this time, Phantom Films was in complete violation of India's Sexual Harassment of Women at Workplace (Prevention, Prohibition and Redressal) Act, 2013.
While the act mandates that such complaints be handled by an internal complaints committee—presided over by a woman, with at least half the committee members being women, and including at least one representative from outside the organisation—the woman was questioned by Mantena who—the woman said—sought to chip away at the credibility of her testimony by asking her if she was drunk at the time, or if she had any conclusive evidence.
He also told her, the woman said, that he would not put out a statement supporting her if the media asked him questions.
HuffPost India sent Mantena a detailed questionnaire on his recollection of this meeting, but he is yet to reply.
The woman was jittery. "I could smell something wrong," she said.
Three days later, on 13 March 2017, a meeting between Kashyap, his girlfriend Shetty, the woman and her boyfriend turned into a nightmare when Kashyap and the woman's boyfriend came to blows.
Kashyap insisted that the woman denounce Bahl in the media, while the woman's boyfriend pointed out that Phantom Films had done nothing for two years and now expected the woman to go public without any guarantee that Kashyap or his company would stand by her.
The woman refused to cooperate and after several heated text exchanges between Kashyap and her, which HuffPost India has reviewed, she asked him to leave her alone and forget about the incident once and for all.
"I was disappointed in Kashyap. He knew everything," the woman said. "He had the power to do stuff. He could have if he wanted to. He didn't. And I don't think so I will never be able to forgive him for that."
Kashyap didn't deny this.
"We didn't handle it well," he told HuffPost India. "I cannot blame anyone but myself."
What happens to Bahl now? "People have already started distancing themselves from him. He's done," said Kashyap.
In April 2017, the month after the woman's meetings with Phantom, the Mumbai Mirror carried a brief story about the incident in Goa.
Bahl gave Mirror a lengthy comment defending himself:
"Nothing has happened. I am running the company. There is no complaint to HR and there is no Vishakha committee. I have heard about this particular lady you are speaking about and the Goa incident. She is not my employee. Yes, I am friends with her, we have worked together and there is a production job we have done together... but if she is feeling like this I would like to sit across a table from her and talk to her. I want to ask her if I have crossed a line, whether I have done anything to hurt her and if she feels that way I would like to apologise for it. I have known her for long. For two-and-half years she has never made me feel as if she is uncomfortable (around me). I have worked very hard to be the person I have become. I do feel a little victimised but I don't know what to do about that."
The Phantom vanishes

Last week, HuffPost India sent Bahl, Mantena and Motwane, Phantom's three other founders, detailed questionnaires asking for their responses.
Representatives for all three men stalled for three days. Then, at 1:28 am on Friday, 6 October 2018, three-and-a-half years after that fateful night in Goa, Kashyap took to Twitter.
"Phantom was a dream, a glorious one and all dreams come to an end. We did our best and we succeeded and we failed. But i know for sure we will come out of this stronger, wiser and will continue to pursue our dreams our own individual ways. We wish each other the best."
Phantom Films—the company that had brought Kashyap, Bahl, Motwane and Mantena wealth, power and influence—was no more.
"To me, the overnight split appears like a pre-emptive measure," the woman said, about the sudden dissolution of the company. "My heart really goes out for those people who didn't have anything to do with my case and will perhaps lose their job."
Bahl, Kashyap, Motwane and Mantena have enough projects on their plate. Bahl's next big film, Super 30, starring Hrithik Roshan, is slated to release early next year.
"What Bahl did to me that night in that hotel room in Goa has had a lasting impact. I am still healing. It has affected my relationships, my spirit, my social life, everything," the woman said. "I think twice before going out for a film-related event... but do I fear him? No. Not today. And I want to tell every young woman in this industry, it's never your fault. It's not your burden, it's not your shame."
[Editor's Note: Phantom Films co-founders Anurag Kashyap and Vikramaditya Motwane issued statements after the publication of this article. You can read Kashyap's statement here, and Motwane's here. Both statements take issue with the reporter's characterisation of the meeting on March 13, 2017.
We note that neither statement contests any facts presented in this article. Each claim presented in this article has been carefully verified. We stand by this report and our reporter.]