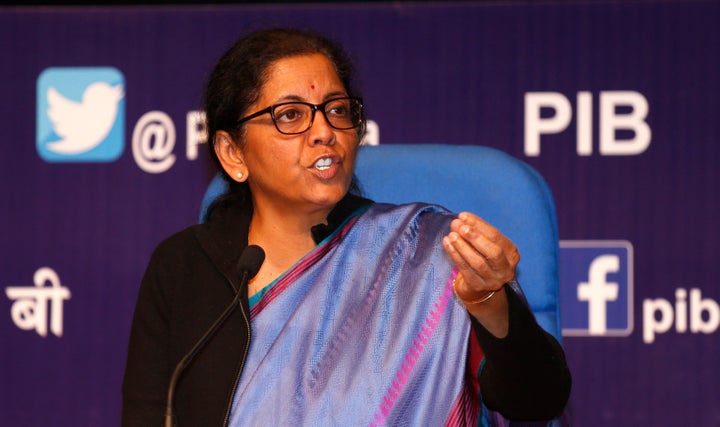 JALANDHAR : Launching a twitter war with Congress President Rahul Gandhi, Union Defence Minister Nirmala Sitaraman today posted details of the contracts given to Hindustan Aeronautical Limited (HAL) till the year 2022-23.
"It's a shame that the president of @INCIndia is misleading the nation. HAL has signed contracts worth Rs 26570.8 Cr (Between 2014 and 2018) and contracts worth Rs 73000 Cr are in the pipeline. Will @RahulGandhi apologise to the country from the floor of the house?," tweeted Sitaram a while ago.
In a two page document posted on her twitter account, Sitaraman shared sensitive information about the types of aircrafts, their prices and the tentative year of delivery.
Earlier, Congress chief Rahul Gandhi and senior party leader Randeep Surjewala has accused defence Minister Nirmala Sitaraman of lying about the procurement orders worth Rs 1 lakh crore for Hindustan Aeronautical Limited (HAL).
The opposition had challenged Sitaraman to prove her claim by producing documents in the parliament.
The allegations emerged after a national daily reported that though the process had begun, no actual orders were placed at HAL.
While responding to the report, Rahul Gandhi tweeted and said that when you tell one lie, you need to keep spinning out more lies, to cover up the first one.
"In her eagerness to defend the PM's Rafale lie, the RM lied to Parliament. Tomorrow, RM must place before Parliament documents showing 1 Lakh crore of Govt orders to HAL or resign," tweeted Rahul Gandhi.
Congress has alleged that government has overlooked HAL's interest which is facing a severe cash crunch over Anil Ambani's defence firm which is receiving an offset contract with Dassault Aviation, manufacturer of Rafale jet fighter.
The government and Anil Ambani have both denied refuted the allegations.
The government has entered a 36-aircraft deal with Rafale, which the Congress alleges, is far overpriced compared to the 126-aircraft deal negotiated by the UPA government, to help Mr Ambani's firm. Under the UPA deal, HAL was expected to manufacture the fighter planes in India.