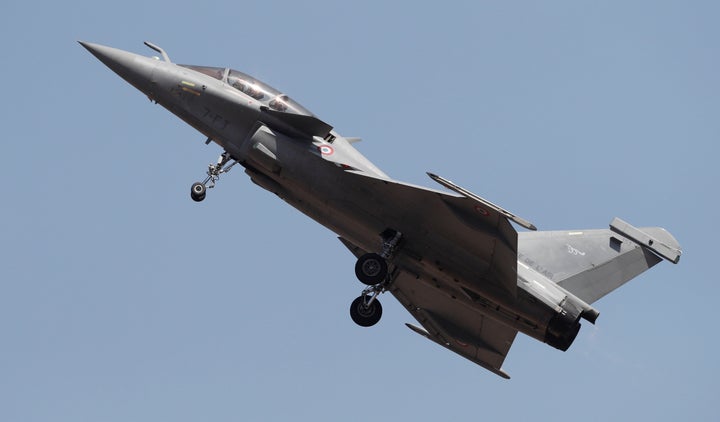 Rafale deal documents cited by Prashant Bhushan were stolen from the Defence ministry and those who put them out in public had violated the Official Secrets Act, the government told the Supreme Court on Wednesday.
A three-judge bench comprising Chief Justice Ranjan Gogoi and Justices SK Kaul and KM Joseph was hearing review petitions on its verdict on the Rafale deal. As it began the hearing, the court said it would not look into any supplementary affidavits or other documents not filed before it.
The Supreme Court had in December 2018 dismissed all petitions seeking a court-monitored probe in the multi-billion dollar Rafale fighter jet deal with France.
Advocate Prashant Bhushan said critical facts on Rafale were suppressed when petition for lodging an FIR and investigation was filed. Bhushan referred to an article by journalist N Ram in The Hindu.
"Supreme Court would not have dismissed plea for FIR and probe into Rafale deal had there not been suppression of facts," Bhushan said.
Attorney General KK Venugopal said the documents relied upon by Bhushan, based on the write-ups published in The Hindu, had been stolen from the Defence ministry.
Venugopal said the first write up by the journalist appeared in The Hindu on February 8. He said Wednesday's Hindu report on Rafale amounted to influencing the SC hearing and was contempt of court.
"An investigation is underway on documents relating to Rafale deal being stolen," AG Venugopal told the court.
He said the documents on Rafale deal relied on by petitioners were marked secret and classified, and in violation of Official Secrets Act.
Venugopal sought the dismissal of the Rafale review petition and perjury application as they relied on stolen documents.
"Those who put documents on Rafale deal in public domain guilty under Official Secrets Act and contempt of court," he said.
CJI Ranjan Gogoi has asked AG Venugopal to explain what action has been taken on the theft of the Rafale documents.
Popular in the Community