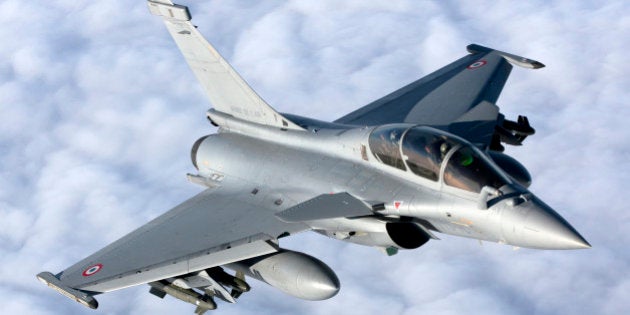 India is about to ink a deal with France to purchase 36 Rafale fighter jets. After prolonged negotiations, reports suggest that the two countries have agreed on a price amenable to both.
According to NDTV, India will buy 36 Rafale planes from France for $8.8 billion or approximately ₹58,653 crores. The agreement will be signed within three weeks and it will take at least 18 months for India to get the first lot of aircraft.
The Deal
In April 2015, Prime Minister Narendra Modi had announced in Paris that India would buy the French fighter jets under a government-to-government deal.
And finally, during French President Francois Hollande's visit to India in January this year, PM Modi announced that they had completed an inter-governmental agreement for the purchase of 36 Rafales, 'with the exception of the financial aspects'.
While most of the financial details, delivery schedules, add-ons had been decided upon at the time, they could not agree about the 50 per cent offset clause which India wanted, to help its domestic industry as part of its 'Make In India' programme. According to The Indian Express, France had argued that there was no mechanism for offsets in inter-governmental deals such as Rafale.
The Cost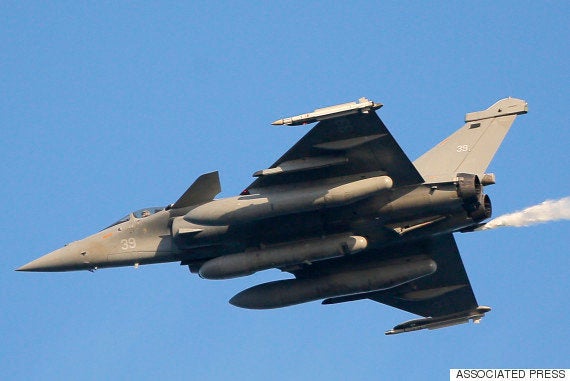 The initial price quoted, as per the tender, came to a little over ₹65,000 crore. This included the cost involved in making changes India sought in the aircraft, including Israeli helmet mounted display and some specific weaponry, among others, reported PTI.
After negotiations, however, the deal has been sealed for approximately ₹58,653 crores or $8.8 billion, which will now be signed within three weeks.
The Planes
Rafale is a multi-role twin-engine aircraft designed and built by Dassault Aviation of France.
According to Hindustan Times, the Indian Air Force has stressed that it needs to start replacing its ageing jet fleet starting 2017 to effectively counter a combined threat from Pakistan and China.
Comparing the Rafale to other fighter plans, website AxleGeeks writes that the Rafale is, "Is $76,000,000 more expensive at $101 million."
Can fly 1,131 nautical miles farther at 2,000 nautical miles.
Can cruise 8,000 ft higher at 50,000 ft.
Can reach a 464 knot (534 mph) higher max. cruise speed at 750 knots (863 mph).
The Indian Air Force (IAF) at present has 34 squadrons, with about 18 planes each. 14 of these squadrons are equipped with vintage MiG-21 and MiG-27 fighter planes. The IAF is also eagerly awaiting the delivery of its first squadron of indigenous Tejas light combat aircraft.
Apart from India, the Egyptian Air Force, and the Qatar Air Force will be using the Rafale. The plane has been used in combat over Afghanistan, Libya, Mali, Iraq and Syria.
However, this article notes that some countries have also rejected purchase of the plane. Those countries include Brazil, Canada, the Netherlands, Norway, South Korea, Singapore, Saudi Arabia and Morocco.
Competition
In the meantime, India, world's largest buyer of foreign arms, who bought only 36 planes instead of 126, has generated a lot of potential from prospective sellers.
For example, according to Reuters, Lockheed Martin Corp pitched its F-16 Fighting Falcon and Boeing Co its F-18 Super Hornet to Indian officials before US Defense Secretary Ashton Carter's recent trip to New Delhi.
Both Boeing as well as Lockheed Martin are offering to transfer production to support Modi's 'Make In India' drive to boost India's industrial base and reduce its import needs.
(With inputs from agencies)