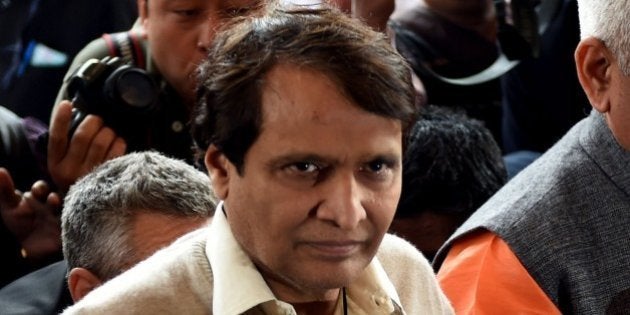 Suresh Prabhu's rail budget had a lot of references to technology. From better online booking experiences to wifi at stations to using drones for project monitoring, the announcements ran the whole gamut of tech.
Railways has hardly blazed a trail in tech adoption. But it has certainly been better than nothing. Ticketing and food ordering has gone online, for instance, although users have frequently complained about the usability and stability of these websites.
IRCTC recently limited every user to book only six tickets per month. So people were keeping a keen eye on this budget. Here are the key announcements of the railway budget 2016 from the tech perspective.
The rail minister proposed to electrify 2,000 km of tracks in the next financial year.
The railways will have a recruitment portal for all positions. The portal was initiated last year for some of the positions for a job in the railways. Also, all the rail procurements will be moved to the E-platform. By the end of the financial year 2016-17, all tenders will be placed electronically.
Prabhu said: "We are using social media extensively to reach out to the customers for the feedback and maintain transparency". Dedicated IVRs will be placed to collect feedback from the passengers.
Last year, the Railways had rolled out online booking of retiring rooms and placed more mobile charging points in general coaches.
The rail minister said: "Last year we had rolled out 1,780 automatic vending machines, mobile apps and smart cards for the cashless purchases of Passenger Reservation System (PRS) and Unreserved Travelling System (UTS) tickets." Notably, Railways had launched the UTS ticket app for travelling in Mumbai locals by booking the tickets on their mobile phones."
E-ticketing system was enhanced to handle the load of 7,200 tickets per minute. It can now also handle 120,000 concurrent users compared to the 40,000 concurrent users earlier.
One time registration for concession, online wheelchair booking and braille-enabled coaches will be available now. Concessional passes to journalists will be available through e-booking.
E-catering, online ordering of food on trains will be expanded. Last year travellers were able to order food to 45 stations. Now it will be expanded to all 400 Catagory A1 and A stations. In last February, the Railways had partnered with Domino's pizza and later they partnered with Pizza Hut, KFC, and TravelKhana to give the travellers food of their choice while traveling.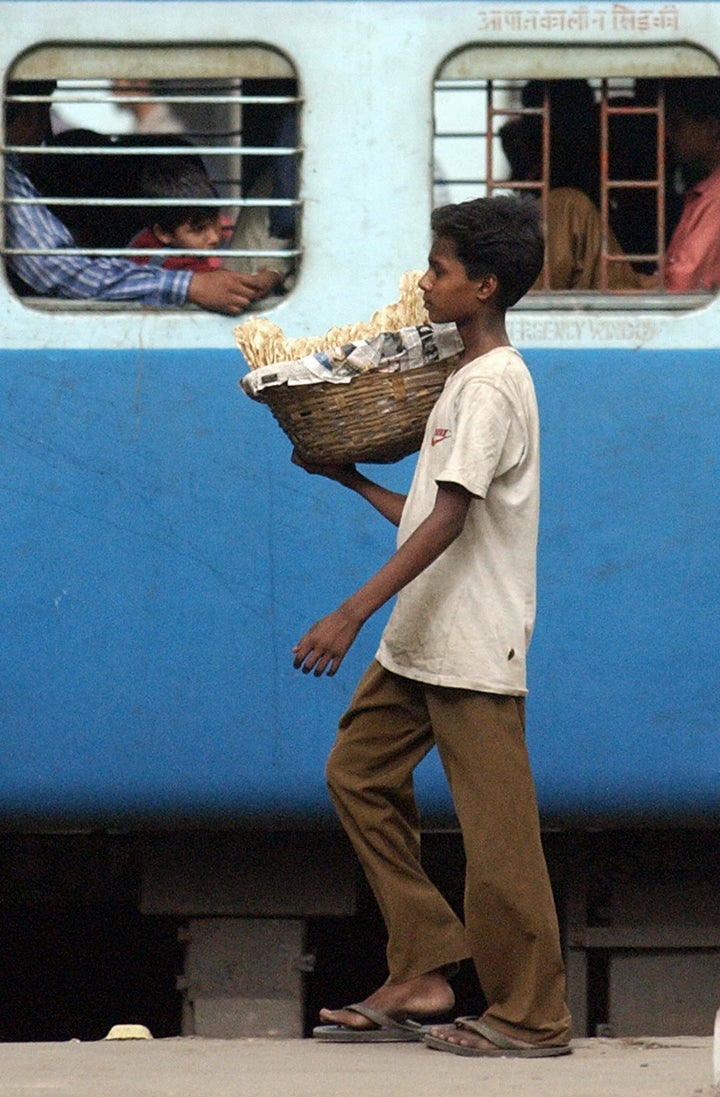 Application of track management system (TMS) launched for better inventory management.
Railways will introduce the sale of tickets through hand-held terminals. It will also allow foreign credit and debit cards on IRCTC website for payment. And new bar-coded tickets will be printed with scanners installed on the stations.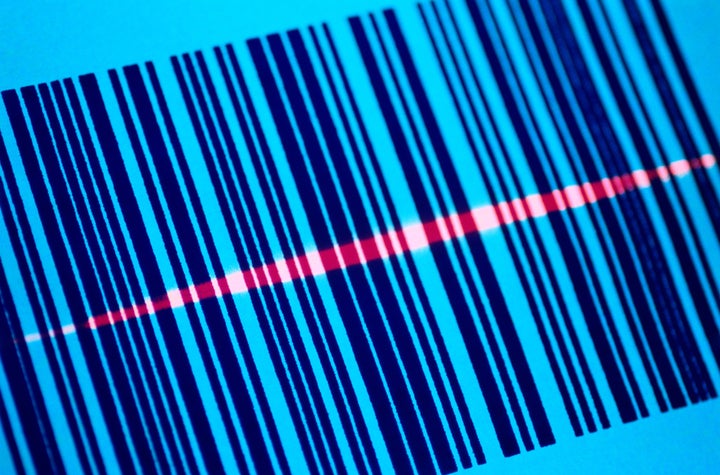 100 stations will be equipped with WiFi this year, with a plan to have 400 stations WiFi ready in the next two years. The Railways has partnered with Google to complete this project. The railway minister also invited other service providers to work with them for the internet access.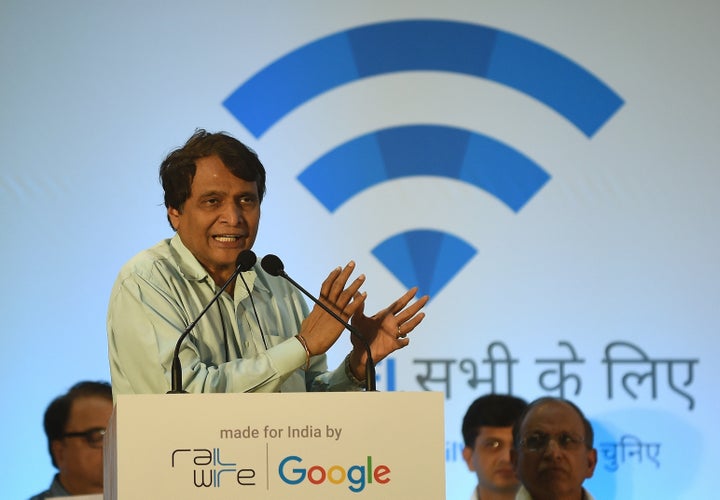 The new amenities will available for aesthetically refreshing travel, including PA systems with FM radio, LED lit ad-boards, entertainment screens, vending machines and so on.

For safety, 331 stations will be equipped with CCTV cameras. The Railways is also partnering with foreign R&D centres to implement a zero-accident system in India.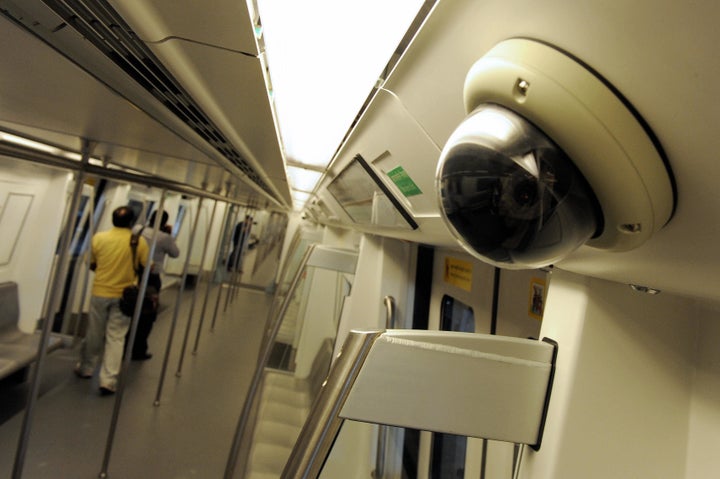 20,000 centrally controlled screens will be installed across 2,000 stations to display information to the passengers.
Prabhu said, "Every year Railways collect a lot of data based on ticketing patterns, customer preferences, schedules and so on. We will try and monetize their services like PNR data with software." The Railways already has an e-commerce platform on the IRCTC website. Through targeted advertisements, e-commerce, manufacturing and online parcel booking, the department wants to generate revenue of Rs4,000 crore by 2020.
A new Enterprise Resource Planning (ERP) model will be implemented to enhance operations in railways.
The Railways will use drones and geospatial satellite technology to monitor major projects. The ministry is also working with third-party operators to improve their project management system.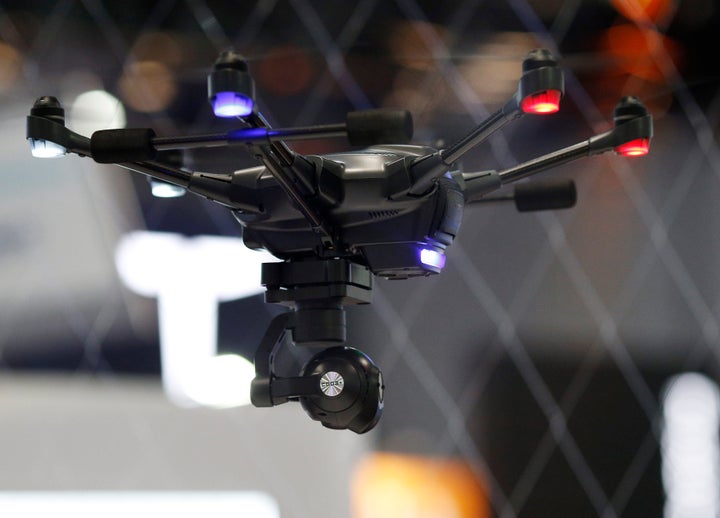 An R&D center called SHRESTHA (Strategic Technology & Holistic Advancement) will be in place to perform long-term research in railway technology. 100 TB of data is gathered by the Railways every year. A transportation research analytics unit SUTRA (Special Unit for Transportation Research and Analytics) will be created to look into issues and enhancements based on the data analysis.
The Railways ministry is setting aside a sum of Rs50 crores for providing grants for innovations to employees, start-ups, and small businesses. The fund will have a committee to look over the investments.
Overall, The Railways has promised a lot on the tech front. From better ticketing on e-platforms to revamping their system and using drones to monitor projects. It is to be seen in coming year whether users will be tweeting from the trains or still complaining about the slow IRCTC website.