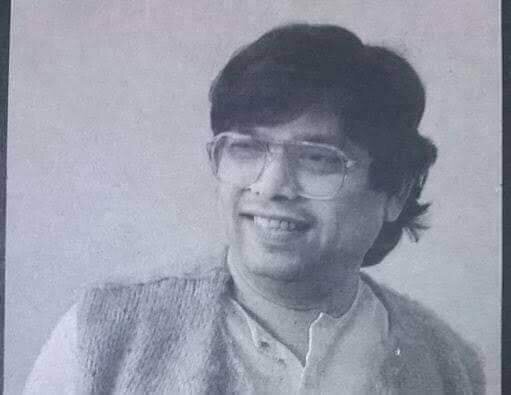 NAGPUR — In 1973, a Dalit woman was paraded naked in Brahmangaon village in Maharashtra. While many political party leaders, including those from the Republican Party of India, visited the village and condemned the incident, the reaction from Dalit Panther leader Raja Dhale made headlines: he threatened to hang the people behind the incident.
Dhale, who formed the Dalit Panthers in May 1972 along with Namdeo Dhasal and JV Pawar, died on Tuesday at his home in Mumbai at the age of 78. He's remembered as an aggressive speaker, who accused his challengers of being perverts and told them to hang him if they could disprove his views. The organisation he co-founded along the lines of the Black Panthers in the US took on caste discrimination and atrocities by dominant castes in Maharashtra, inspiring anti-caste activists even decades later. In his 2017 biography of the group, Pawar wrote that "the golden period of the Ambedkarite movement after the demise of Dr Babasaheb Ambedkar belonged to the Dalit Panther".
Dhale, who used to write for magazines before setting up Dalit Panthers, was a much-sought-after speaker, with several organizations in Maharashtra vying with one another to host him. He often criticised holy books, including the Vedas, saying that they were composed by non-Aryans in Prakrit script and later translated into Sanskrit by Brahmins. He rubbished the belief that the Vedas were not written by humans but were divinely ordained.
He shot to the limelight in 1972 with his article in Sadhana weekly, in which he asked why there was stringent punishment for disrespect to the national flag but not for an atrocity on a Dalit woman.
Dhale's provocative speeches sometimes led to clashes between protesters and his supporters. In 1972, Pawar recollects in his book, a skirmish broke out in Kalyan during a lecture at Nagar Mandir, where Dhale and Dhasal were speakers. After Shiv Sena activists pelted stones and bottles to disrupt the meeting, audience members retaliated, and the police arrested nine young men.
In 1974, Dhale left the Dalit Panthers over ideological differences with Dhasal. He later joined Prakash Ambedkar's Bharipa Bahujan Mahasangh and contested the Lok Sabha elections twice from Mumbai but lost.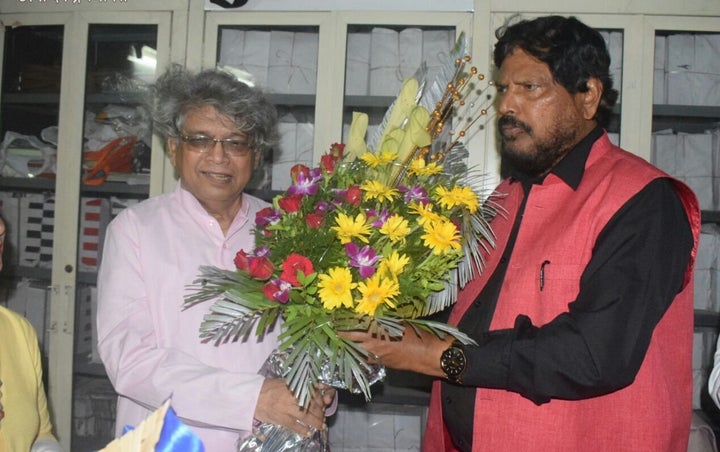 But even nearing the age of 80, Dhale's zeal and aggression had not abated.
Addressing a gathering on his 78th birthday in Mumbai last year, in a function organized by his protege and now union minister Ramdas Athavale, Dhale thundered, "Politics is for a handful of people, a social movement for everyone. I am against the established because I can never agree with them. We want to change this system, not become a part of it. Don't go on begging to them. No democracy and fraternity can work in this country if you don't eradicate inequality. Democracy and caste discrimination cannot exist together. Leaders like Sharad Pawar and others are trying to fool you by trying to work this democracy while keeping the caste system intact. There cannot be a bigger insult to democracy," he said to applause from supporter.
"When the Republican movement became saturated, Namdev Dhasal and Raja Dhale revived it by forming Dalit Panthers. His contribution to literature is big. He was adamant that Ambedkar's movement should be an ideological movement," Bharipa Bahujan Mahasangh chief Prakash Ambedkar told a Marathi news channel on Tuesday.
At the function to mark Dhale's 78th birthday, Athwale had said that he was introduced to politics by the former Panther.
On Tuesday, the minister termed his death as a great personal loss.
Dhale's last rites will be held near Ambedkar's memorial in Dadar, Mumbai, on Wednesday.
Popular in the Community