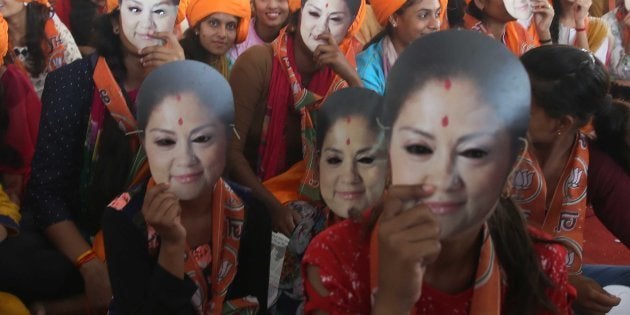 NEW DELHI—Both the Bharatiya Janata Party (BJP) and Congress have taken into account the severe distress in the agricultural sector and concerns about unemployment and made ambitious promises in their manifestos for the upcoming assembly elections, a close reading of the two documents shows.
The Congress has promised to waive off all agriculture-related loans "within ten days" of being elected. This promise is on the lines of the party's election campaign in Punjab, where this played a significant role in attracting the farmers' votes.
The Congress's manifesto also says the party will aim to provide agricultural loans at "simple" and "easy to pay (interest) rates". It has also promised to seek a Good and Services Tax (GST) waiver from the central government on all agriculture-related equipment.
On its part, the BJP has focused on farmers' income, as per Prime Minister Narendra Modi's stated goal of 'doubling farmers' income' by 2022, and promised to expand the disbursal of co-operative banks' loans for agriculture by giving Rs 1 lakh crore worth loans over five years. It has also stated that the process of purchasing crops by the government from farmers by paying the Minimum Support Price (MSP) will be made more "transparent" and "strengthened".
Incidentally, the key demand made in a massive farmers' protest outside state capital Jaipur early this year was a "complete waiver" of farm loans. Partly conceding this demand, Chief Minister Vasundhara Raje had announced waiver of loans till Rs 50, 000. On Thursday, state Congress president Sachin Pilot, while announcing the manifesto's release, laughed off this measure, calling it "inadequate". He told voters that if a Congress government comes to power, all loans will be waived off within ten days.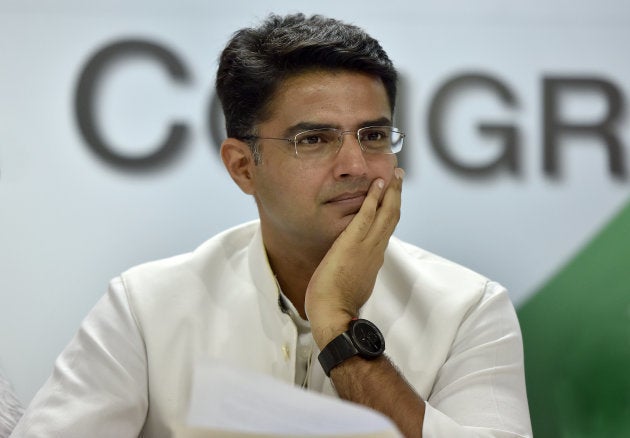 On job creation, of the two parties, the BJP has made the most ambitious promises: 30,000 government jobs annually and 50 lakh jobs in the private sector over five years. The ruling party has also assured young people without jobs an unemployment allowance of Rs 5,000 per month. The Congress has not made as many ambitious promises about job creation. It has promised up to Rs 3, 500 per month as unemployment allowance and assured voters that it will attempt to create "as many as possible" jobs and opportunities for self-employment, but steered clear of putting a figure on it.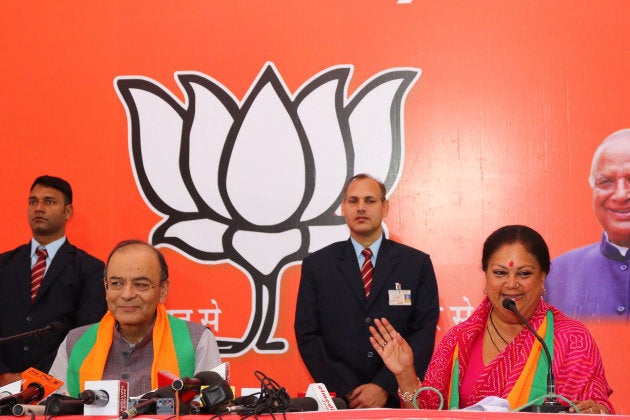 Not just jobs, though, the state's civil society has also criticised both the leading parties for failing to think about solutions which could address core issues relating to agrarian distress. Kamal Tonk of the Rajasthan Election Watch told HuffPost India, "Neither does a loan waiver alone solve the problem of indebtedness, nor do these doubtful claims by the BJP about doubling incomes add up. The core issue of unremunerative agriculture needs to be tackled, which will ensure resolution of indebtedness problem as well as help in raising incomes of farmers."
Tonk, however, appreciated one significant promise in the Congress's manifesto. "They have included the civil society's demand about bringing a law to ensure accountability of government officials. Citizens will be able to get all important documents related to their interface with the government through this. We have submitted a draft bill about this with our suggestions as well," he said.
At his press conference, Pilot announced his party's support for an 'Accountability Law'.
Sanjay Lodha, professor of political science and representative of Lokniti-CSDS in the state, said, the pre-poll surveys conducted by his team showed "unemployment, corruption and price rise as the biggest issues for voters of Rajasthan".
The Congress criticised the Raje government in its manifesto for reducing the grants given to Gaushalas (cow shelters) and has assured voters that it will increase them to ensure cows are looked after well.
He added that in pockets of North-Western and Western Rajasthan, there is strong disaffection among farmers, which gets articulated through local leaders.
"CPM's Amra Ram and other left leaders in Sikar and nearby districts, as well as Hanuman Beniwal in Nagaur have channelized farmers' anger against the government," he said. According to Lodha, one important reason for both the BJP and Congress focusing so much on agrarian distress is that "Hanuman Beniwal, who has support among Jat peasantry and announced creation of a Third Front in the state, is a factor in elections this time around".
Apart from these, other noteworthy but similar promises by both parties include: creation of a new law for the protection of journalists, making special provisions for the conservation of camels, encouragement to the dairy industry, among others. Interestingly, the Congress criticised the Raje government in its manifesto for reducing the grants given to Gaushalas (cow shelters) and has assured voters that it will increase them to ensure cows are looked after well.