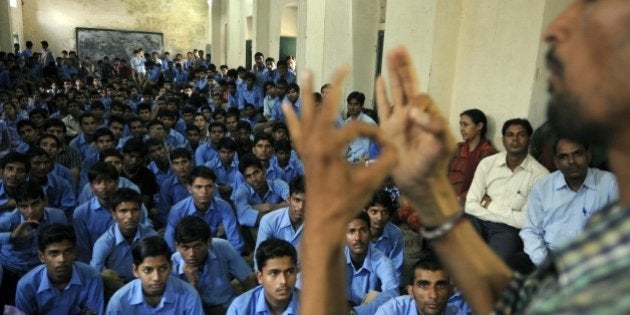 Students in Rajasthan will not learn about iconic world leader Nelson Mandela, or read the works of celebrated romantic poet William Wordsworth, as the Rajasthan government does not want to give "undue importance to foreign authors", or have their children read "meaningless" chapters on historic world figures.
"It is strange and unfortunate that Rajasthan students have been reading chapters on Africa and poems by foreign authors while they are ignorant about our own tribals and poets," a senior committee member of the Rajasthan secondary education board has told The Times of India. "These textbooks giving undue importance to foreign authors and chapters are meaningless. The committee is thoroughly examining the books to bring forth the work of Indian authors which is closer to our motherland."
"British author Rudyard Kipling is among the few lucky foreigners whose work will find a place in the revised textbooks."
According to the TOI report, the Rajasthan Board of Secondary Education (RBSE) is changing English textbooks for Class I to XII under orders from state education minister Vasudev Devnani, who is pushing an agenda of 'local to global' through the textbook re-writing committee formed by him. The report quoted unnamed sources to say that chapters which are not compatible with the 'local culture and value system' should be removed from the syllabus.
Interestingly, a chapter on of the Prime Minister's pet projects, the Beti Bachao Andolan, which addresses female foeticide and infanticide, will be included, along with stories on women empowerment. The deadline for the rewrite is next month, so the new books can be part of the syllabus next year, reported TOI.