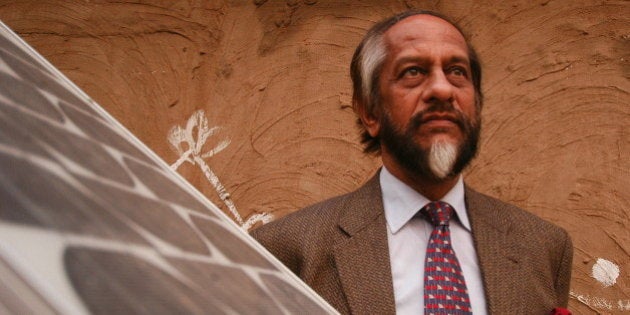 NEW DELHI -- R.K. Pachauri has filed a civil suit against lawyer Vrinda Grover, seeking injunction and Rs1 crore in damages, alleging she was trying to prejudice the ongoing sexual harassment case against him.
Grover had made public the statements of two women who are her clients and have alleged they were sexually harassed by the former TERI chief. Neither of the women have, as yet, lodged a criminal complaint in the matter, but in their statements released to media through Grover, they alleged that Pachauri is a serial sexual harasser. They have indicated their willingness to come forward as character witnesses in the ongoing criminal case against the former IPCC head, where a 29-year-old researcher from TERI has alleged he sexually harassed her for a year and a half at work. Character witness means the prosecution can use them to try and establish a certain character of the accused from past incidents.
Pachauri's lawyer Ashish Dixit filed the suit against Grover on 5 April in Patiala House court, following which the court summoned Grover to appear today. "Since July, when the first woman, besides the original complainant, came forward with her statement, nothing has been done officially—there is no police complaint or anything else," he told HuffPost India. "Every time, the purported statements on behalf of these two women are released to the media, usually before key court dates in the ongoing case. The timing is very suspicious."
Who is the foreign national who has accused Pachauri of harassment?
According to Pachauri's submission to the court, there was no foreign national who was ever employed as a secretary to him in TERI. One of the two women who have alleged that they were also sexually harassed by Pachauri is a foreign national who said she was hired as his secretary in 2008 for a year, only to be suddenly removed after she warded off his alleged unwanted advances towards her. Pachauri, through his lawyer, has claimed that these allegations are false as he never had such a secretary.
Meanwhile, Grover, who did not appear in court today, said that she was at a conference yesterday because of which she missed the summons and wasn't aware of the contents of the petition. However, she clarified that the foreign national's exact designation was that of "program assistant", even though her work was secretarial in nature.
Why haven't the other two women lodged a police complaint?
Neither of the two women, besides the original complainant, has formally complained to the police yet about the harassment they faced. According to Pachauri's petition in court, there is nothing on official record against him, but the statements released to media have helped prejudice the current case of sexual harassment against him.
"The timing of the release of these statements is very suspicious": RK Pachauri's lawyer.
However, both these women have repeatedly tried to give their statement to police, claimed Grover. She told HuffPost India that both the women approached her in February last year, as soon as the FIR was lodged against Pachauri at the same time. Since then, she claimed, she had repeatedly asked the police to record their statement, but the cops had not acted on it, even though she is ready to share contact details of her clients. In several letters to the police, which HuffPost India has seen, Grover has asked cops to record the statements of these women, especially before the charge sheet in the case was filed.
"They have been ready to come forward and it was only after they were left with no option that they released their statement to the public, and I acted on instruction of my clients," said Grover. "It makes me wonder why the police did not record their statements and from who all Mr. Pachauri gets protection and patronage?"
Police has said in the past that Grover has refused to divulge any details about the other complainants, which Grover says is untrue. "Show one letter the police sent to me asking for their details," she challenged.
Muffling women's voices, delaying legal processes
Grover alleged the petition was a fresh attempt at "silencing women's voices".
"The petition does not bother me for a moment, and my counsel will appear for the next date," she told HuffPost India. "The larger point here is that these kind of misogynistic campaigns are efforts to silence women. The court should take serious note of this and not even entertain such petitions."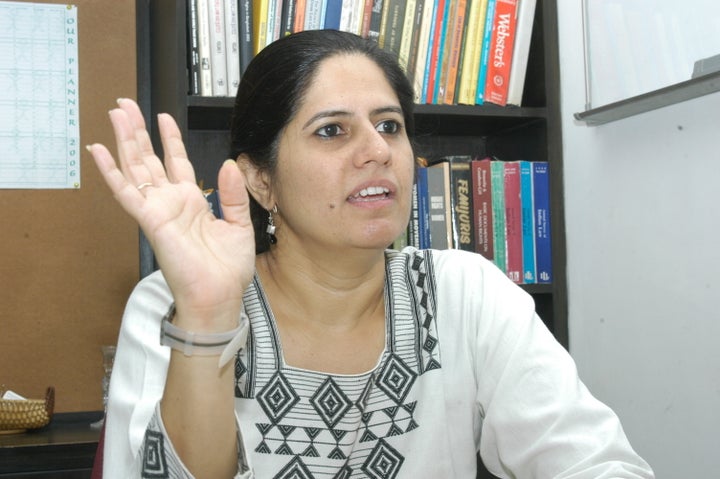 Vrinda Grover, Supreme Court lawyer and Human Rights Activist.
According to Grover, much like other high-profile cases, this case too has taken much longer than necessary. "We've seen Mr. Pachauri exercises fairly astounding clout in the country as well as globally," she alleged. "There are endless delays in cases like this and women do not get justice because men obstruct the law."
She alleged that through the petition, Pachauri was not only trying to gag the national media, but he was also trying to stifle the voices of the feminist lawyers. Women have raised their voice against patriarchy with a lot of difficulty, she said, and fought hard to bring cases of sexual harassment to the foreground.
"The law understands the manner in which patriarchy and gender flows in the system," she said. "This is a clear attempt to muffle our voices."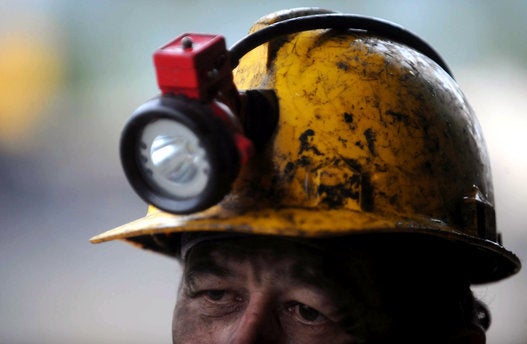 The Jobs Most Likely To Make You Drink