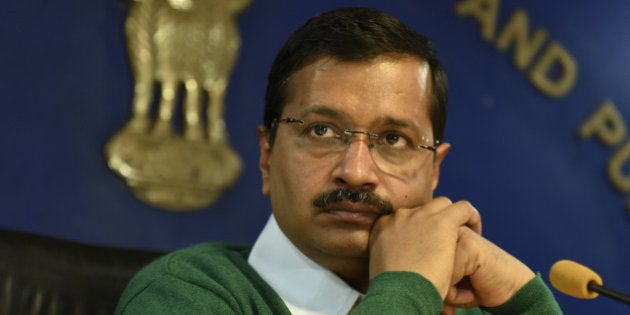 MUMBAI -- Delhi Chief Minister Arvind Kejriwal today appeared in a court in connection with a case for allegedly holding a rally without required permission during the 2014 Lok Sabha polls.
On 9 December last year, the Kurla court had granted Kejriwal permanent exemption from appearance in the case.
However, Magistrate Richa Khedekar had directed the AAP leader to appear today for furnishing a bail bond.
The magistrate today allowed the Delhi CM to leave after his aide Satish Jain stood as his surety.
The rally in Mankhurd was held to campaign for AAP candidates Meera Sanyal and Medha Patkar, which the Mumbai Police has claimed was "unscheduled" and held without prior requisite permissions from traffic police following which a complaint was filed against Kejriwal and others in March 2014.
Kejriwal had approached the Bombay High Court seeking quashing of the FIR and exemption from appearing before the Kurla metropolitan magistrate.
But the HC asked him to appear before the magistrate and seek permanent exemption from appearance from that court.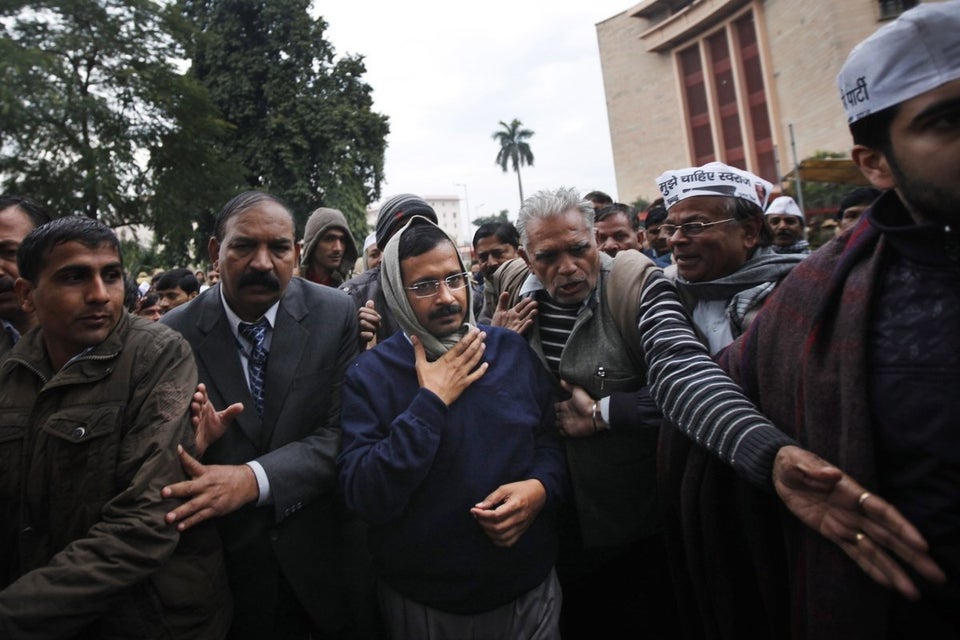 Arvind Kejriwal Protests In New Delhi