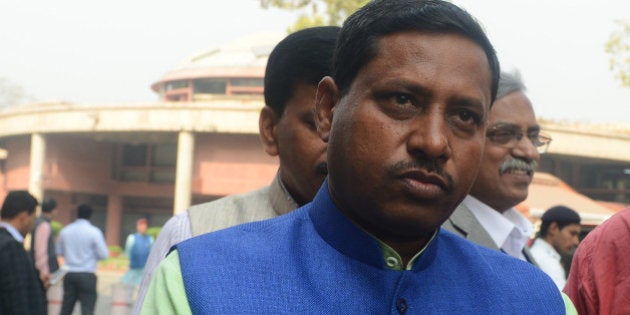 Bharatiya Janata Party leader Ram Shankar Katheria, who was in trouble earlier this year for a hate speech targeting Muslims, is once again drawing ire for openly declaring that education in India would be subject to "saffronisation," which is "beneficial" for the country.
Katheria is not only BJP's lawmaker from Agra, he is also Minister of State for the Human Resource Development ministry, which makes him in second only to HRD Minister Smriti Irani.
While speaking at a public function in Lucknow University on Saturday, Katheria said, "I am saying that there will be saffronisation in education and there will be saffronisation in India. What is good will happen."
"Whether it is saffronisation or sanghwaad, what is good for the country will definitely happen," he said. "If we do not study the history of Maharana Pratap and Shivaji Maharaj then will we study the history of Genghis Khan?"
Following the anger and shock triggered by his remarks, Katheria backtracked on Monday. "I said whatever is good for the nation, we'll accept that, whether its Bhagwakaran or green or red color," he told ANI.



Indian Temples And Erotic Sculptures