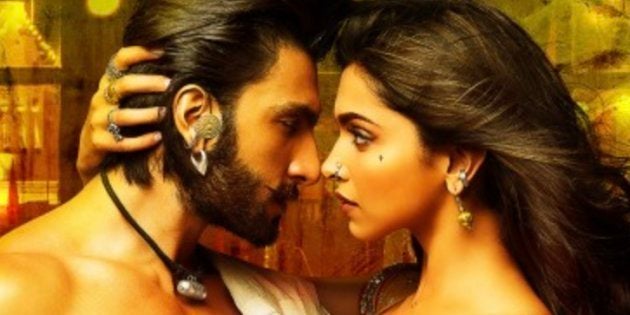 In the winter of 2012, Ranveer Singh and Deepika Padukone were in a studio at Film City in Mumbai, along with the unit of the first film they did together, Goliyon Ki Rasleela Ram-Leela. Director Sanjay Leela Bhansali was getting increasingly impatient—after shooting a song for three straight days, he was still unhappy with how Padukone's lehenga looked on the screen. He asked costume designer Maxima Basu to change the black outfit to white. Basu spun the new attire overnight and the crew began filming the song all over again.
Towards the end of the song, Padukone and Singh had to kiss each other. And long after Bhansali said 'cut', the couple's lips were still locked, their hands around each other's backs. A crew of over 50 people watched in stunned silence. That winter night, the temperature in the studio rose a little.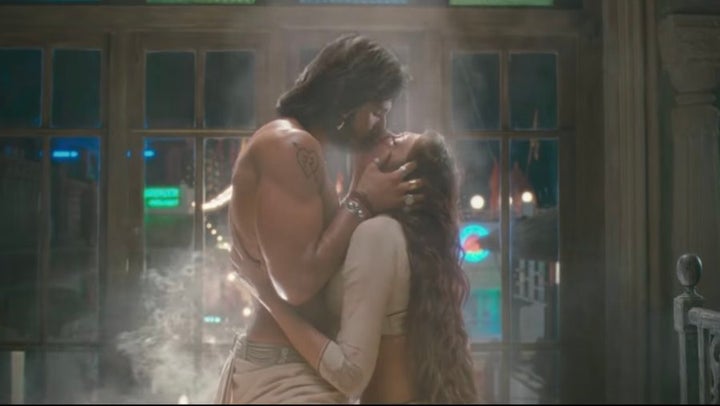 Finally, every member of the set was sure that what had been whispered about so far was true—a new romance was blooming off-screen. "We knew they are kind of a thing but Ang Laga De confirmed it. That kiss was so intensely passionate, nobody uttered a word. I still can't forget that sight. It was new love—euphoric and maddening," said a crew member who witnessed the scene, on condition of anonymity.
Once news of their offscreen chemistry spread across the set, Singh and Padukone made no effort to hide it."They'd call each other baby, eat together, and disappear into their vanity vans when not shooting. It was adorable. But we all thought this is yet another on-set romance that'll fade away once the film is over. It's a pretty standard thing in Bollywood."
As Bhansali's epic love story about caste wars and romantic doom set the screen on fire, Bollywood had found a new love story it could once again root to fail. While Padukone was, as always, pretty low-key about the relationship, Singh was at the opposite end of the spectrum, often expressing his emotions in public.
In October 2013, a month before Ram-Leela's release, Singh told Bombay Times that he was in love.
"I love being in love. It's the best feeling in the world."
The actor, without naming who he was so enchanted by, said he liked the girl's "kindness and her being genuine and caring". He even said that he wanted to marry her, but wasn't ready. "I need to have some financial stability, settle down in my career and give a few blockbusters before I can shift my focus to building a family."
Three blockbusters and several A-list commercial deals later, Singh is finally ready—he and Padukone are getting married at a picturesque villa in Lake Como in Italy over Wednesday and Thursday.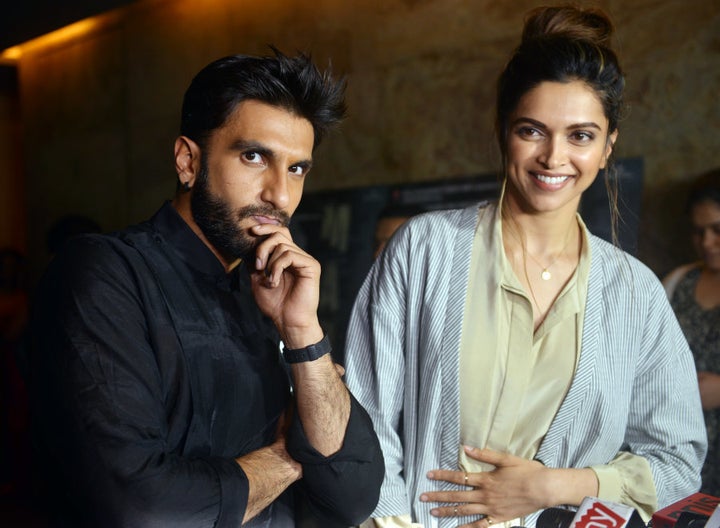 "When I saw them during Bajirao Mastani, that's when I knew, this is something that's going to last. It's their body language, the way they talk to and about each other, and a general vibe that's a telling sign," said a crew member, who worked on the sets of Bajirao Mastani, another Bhansali epic that opened in December 2015.
If Bajirao Mastani solidified the couple's existing romance, Padmaavat was an experience that bound them together for good. While Singh's Khilji longed to get a glimpse of Padukone's queen Padmavati, offscreen, they had eyes only for one another.
For once, reality seemed better than fiction. Definitely better than Bhansali's fictional romantic tragedies. How was he taking it? "He was over the moon although he wouldn't make it known. Their love story never really affected the work. Once the camera would start rolling, they'd transform into professionals. Bhansali loves to gossip. He'd discuss their relationship at length with his assistants. He still teases the two of them about his role in their romance."
Another source, who hung out with the couple a few times over dinner during an outdoor schedule, revealed, "It's like nothing else matters. And they talk about everything non-stop, like, say, a married couple would," the person said.
In an interview late last year with Filmfare, Padukone had said the same thing.
"When we're with each other, we don't need anything or anyone else. We're comfortable in each other's presence. Sometimes it's an intelligent conversation, sometimes just silence, sometimes there's a childlike innocence. We keep each other grounded. We are good in that sense."
The romance wasn't quite restricted to the movies they appeared in together—the couple would often spend time together on the sets of each other's films, even when they weren't in it. After Ram-Leela, when Padukone was shooting for Farah Khan's Happy New Year in Dubai, Singh dropped by to be with her. Similarly, when Singh was filming Zoya Akhtar's Dil Dhadakne Do in Europe, Padukone flew down to spend time with him in Barcelona.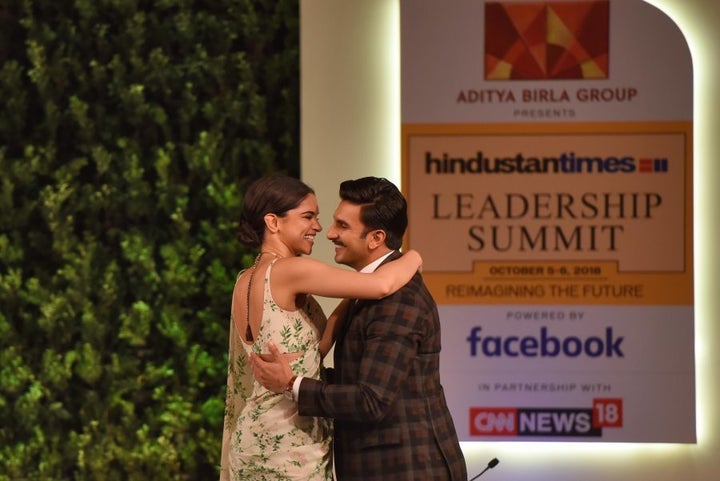 "As actors, you spend an awful lot of time on outdoor locations. The two of them would always make it a point to make the most of it, even if it meant traveling really far off for, say, a night," another person who knows the couple said.
Singh, the more expressive of the two, would often catch a flight to just spend some time with Padukone.
"On Valentine's Day in 2016, he even came down to Canada where Padukone was filming her Hollywood debut. He just wanted to be there because that's how he is," said the person.
Another crew member on Bajirao Mastani said that Singh's affection for his soon-to-be-wife is such that he's almost always around even when she's doing scenes without him. "He's always giving her cues even when he doesn't have to. It almost feels that for him, her career is more important than his. He was one of the first few people to tell her that she needs to go to Hollywood. He's starry-eyed when she's around," the person said.
From Canada to London to Dubai to Mumbai, the couple ensured they were together as much as they possibly could be, even if it meant shuffling work schedules. As for vacations, the couple rang in the 2015 New Year together in the Maldives while the beginning of 2016 was spent in Dubai. Last year, the couple brought in the New Year in Europe.
Back in Mumbai, Singh would be a familiar sight at Beau Monde, Padukone's plush apartment in Mumbai. Both of them have gone through bad, bitter breakups, especially Padukone who had withdrawn into a depressive shell after her split with Ranbir Kapoor, who cheated on her. In a 2010 interview withVerve, Padukone had said, without naming Kapoor, that "I was foolish enough to give him a second chance because he begged and pleaded, despite the fact that everyone around me said he was still straying. Then I actually caught him red-handed. It took me a while to get out. But having done that, nothing can make me go back. That ship has sailed".
Padukone had said that it was better to be single and have fun rather than cheating and that she'd never cheat on a partner. While Singh is flamboyantly flirtatious, there haven't been rumors of the couple ever hitting a rough patch due to infidelity.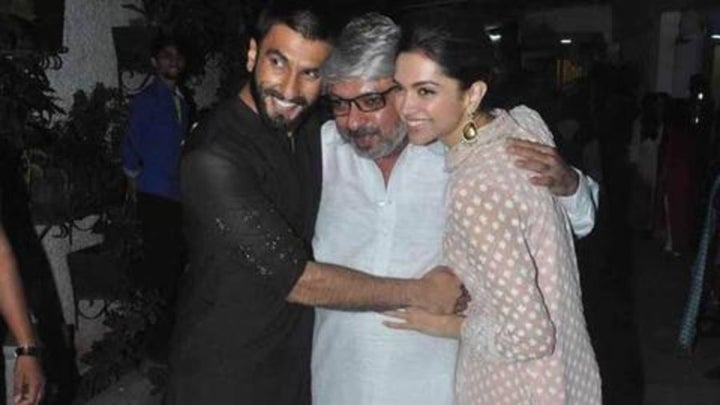 In fact, an industry observer noted that Singh looks like he can't get over his own feelings for Padukone. "He's awestruck by her like it's the first time he's seeing her."
The first time Singh saw her, he was actually starstruck, the way fans are when they see their screen idols in person. A mix of admiration and disbelief. So what was it really like when he saw her for the first time?
"The first time I saw her, I almost went flat," Singh said in an interview in 2015. He had seen Padukone at an event abroad in 2012 and even remembered that she was wearing a silver dress. When someone asked him how could he possibly remember that so well, Singh tweeted, "How can one possibly forget that sight?"