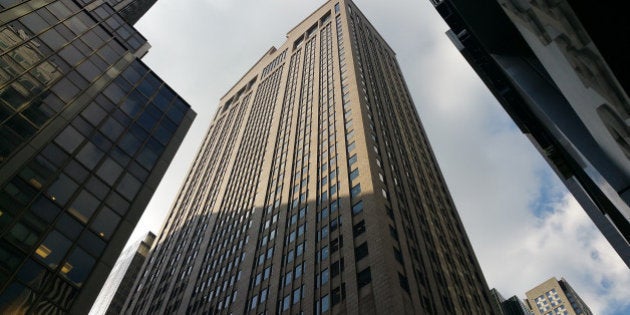 NEW DELHI -- The real estate industry today sought more tax incentives and lower interest rates for the home buyers in the upcoming Budget to revive demand.
Besides, it sought infrastructure status for housing.
Addressing a real estate conference organised by RICS, CREDAI President (Elect) Getamber Anand said the government should provide some fiscal incentives to the real estate developers to build affordable housing.
"There should be some stimulus for the home buyers in form of lower interest rates," said NAREDCO Chairman Naveen Raheja. "Please give infrastructure status to housing if not the entire real estate," Raheja said in his budget wish list.
Speaking on the occasion, CBRE South Asia Chairman and Managing Director Anshuman Magazine felt that infrastructure development and low cost funding were key for the revival of the sector.
"Sales are down. It is worst than post-global financial crisis. Sales are not happening so this is good opportunity to buy," Magazine said, adding that "we are at the bottom, it can only go up from here".
Embassy Office Parks CEO Michael Holland demanded that the government should provide some clarification on tax treatment of Real Estate Investment Trusts (REITs), particularly on Dividend Distribution Tax (DDT).
In September 2014, market regulator SEBI had notified norms for listing of new business trust structure REITs that would help attract more funds in a transparent manner into the realty sector.
The norms were notified after Finance Minister, in the last year's budget, had provided REITs 'pass through' status for the purpose of taxation.
SARE Homes MD Vineet Relia said that in order to 'Make housing for all a Reality' the government should look into relaxation of taxes, incentivise cheaper financing for the developers and build adequate infrastructure".
Commenting on the need to incentivise the affordable housing segment, RICS Global Managing Director - Emerging Business & MD - South Asia Sachin Sandhir said: "Despite the inherent fundamentals of the real estate market, things have slowed down in recent times and we must introspect as an industry the reasons why this has happened, and address the issues. The core issue of increasing affordability and supply of housing should be addressed."
Popular in the Community