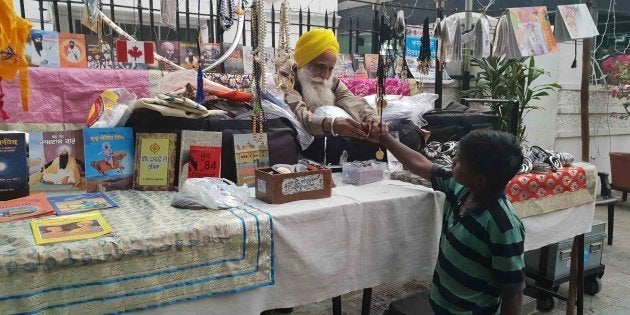 JALANDHAR, Punjab — Most visitors to the gurudwara in Model Town fail to notice the wizen street vendor selling religious paraphernalia just outside the shrine, but if they did, 66-year-old Tajinder Pal Singh would tell them the story of how he once hijacked a passenger plane, and diverted it to Lahore using little more than a fruit wrapped in a piece of cloth.
His story begins right here in Model Town, just outside the Sikh National School where, on 17th September 1981, a 29-year-old Tajinder Pal Singh was welcoming guests to the inauguration of his stationery store just across the school.
Six days before the store opening, Tajinder and his wife had been blessed with a baby boy — life was looking up. As guests streamed in, a man slipped into the store and said a few quiet words to Singh. Singh smiled at the guests, ushered them out, locked his store and disappeared.
Twelve days later, on September 29, Singh surfaced at the waiting lounge of Amritsar airport and boarded flight IC 423 to Srinagar with four companions — Satnam Singh, Gajender Singh, Karan Singh, and Jasbir Singh Cheema.
Soon after the plane took off, Gajendra and Jasbir Singh stood by the toilet near the cockpit and barged in when the air hostess took tea inside the cockpit for the pilots.
Soon after the plane took off, Gajendra and Jasbir Singh stood by the toilet near the cockpit and barged in when the air hostess took tea inside the cockpit for the pilots. Tajinder, Satnam, and Karan stood in the aisles and shouted "Khalistan Zindabad."
On a phone call with this reporter, Satnam revealed that the only weapons they carried where the kirpan daggers that all Sikhs wear, adding "we also covered an orange fruit into a cloth and scared the passengers by calling it a bomb".
The ruse worked, and the plane was diverted to Lahore. The hijackers demands were simple: They wanted the Punjab police to release Bhindrawale and his associates, who had been arrested three days prior to the hijacking in connection with a long-pending murder case, and $5,00,000 in cash.
IC 423 was the first of five hijackings between 1981 and 1984. Prime Minister Indira Gandhi's complex game with Bhindranwale would end with both of them meeting violent deaths, and with an intelligence officer named Ajit Doval, now India's national security advisor, making a name for himself.
Yet the agents of these seismic shifts in South Asian politics were young, mostly anonymous men like Tajinder Pal Singh. At a time when politics and the news cycle seem increasingly driven by oversized personalities once more, Tajinder's vertiginous journey from small trader, to feared hijacker, to a prisoner in Pakistan, to street vendor in Jalandhar is a living reproach to the Great Man Theory of history.
Sometimes, Tajinder's life suggests, a fruit is enough to alter the course of history.
On two separate occasions this year, prominent pro-Khalistan demonstrations in Canada and the United Kingdom suggest that the promise of an independent Punjab continues to animate some Sikh groups.
Bhindranwale Connection
On September 20 1981, three days after Tajinder Pal Singh hastily shut his shop and vanished without as much as a word to his wife and family in Jalandhar, the Punjab police and Jarnail Singh Bhindranwale's Dal Khalsa were involved in a tense standoff in Ludhiana.
The police had come to arrest him for the murder case of Hind Samachar Group owner Lala Jagat Narayan who was shot dead by two assailants few days ago. However, as soon as police took Bhindranwale into custody, the resulting violence led to the killings of over 20 Sikhs at the protest site.
"I witnessed lot of bloodshed at the Mehta chowk where Sikhs were dragged to nearby fields and were shot dead," Tajinder said. "The police even took their bodies away and cremated them as unidentified ones. This agitated me a lot and so when asked to hijack a plane by my leaders, I readily agreed to do the 'panth Sewa(religious duty)."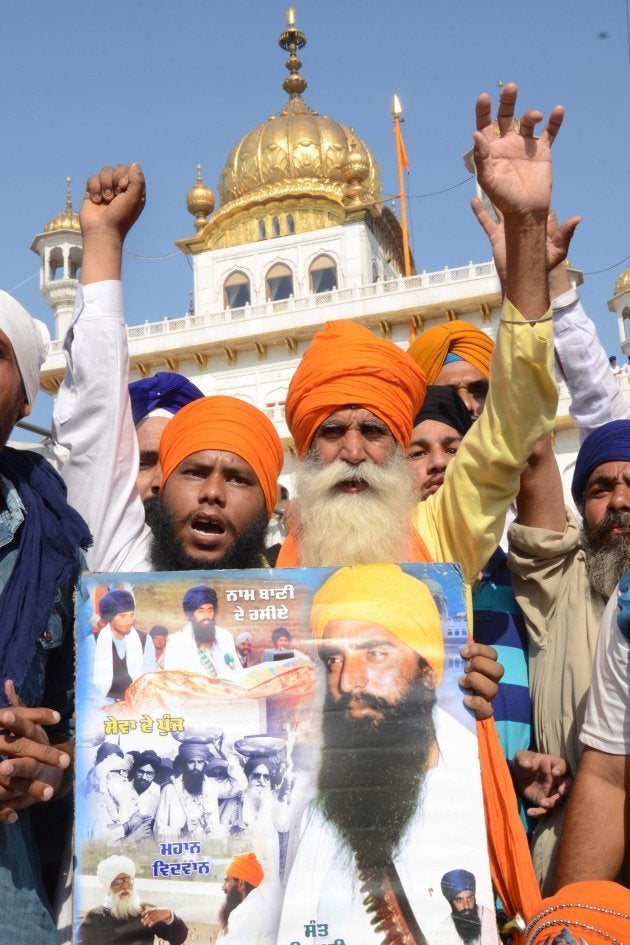 The reason they chose to hijack a plane, Tajinder said, was they feared the police might kill Bhindranwale in custody. The team had prepared for a hijacking before, having travelled on the same route twice before.
So once the plane took off, they all went about their assigned duties.
Satnam Singh, another hijacker now settled in Kharar, a small township near Chandigarh, said, "While the two Sikhs took charge of the cockpit, I along with two others took control of the passenger cabin."
The plane was diverted to Lahore, and handed at half past noon on the same day.
Back in Delhi, a crisis management team was hastily assembled; their Pakistani counterparts assured full cooperation, and by the next morning, a team of Pakistani commandos had sneaked on board and overpowered the attackers.
"The Pakistani commandos entered our airplane by disguising themselves as maintenance staff next day morning and overpowered us," claimed Satnam Singh who was hit by a commando from behind and he fell down from the aircraft door to the ground. "Since none of us was carrying any weapons, we could not fight for long and were soon taken into custody."
Yet rather than return to India, the hijackers were tried in Pakistani courts and sentenced to life imprisonment in 1986. Their sentences were reduced seven years later, when Benazir Bhutto became Pakistan's prime minister, and Satnam and Tajinder were finally deported back to India in 2000. Gajendra Singh, who masterminded the operation stayed back in Pakistan.
Referendum 2020
Upon their return to India, Satnam and Tajinder found themselves back in the court system. The Punjab police filed additional charges against the men in 2011, but except the confessions made by the two in their discharge applications, there was no other information or the witnesses who could recognise them during the trail.
"You cannot punish a person twice for the same crime. We had already served life sentence of 25 years in Pakistan and there was no reason to serve another sentence here in India," Santnam said. "Acknowledging the fact, the court acquitted us in all the three cases," said Satnam Singh.
"You cannot punish a person twice for the same crime. We had already served life sentence of 25 years in Pakistan and there was no reason to serve another sentence here in India."
While Satnam Singh is settled down with his family after getting deported to India, Tajinder Pal's family refused to accept him. His wife left him the day the news of the hijacking the plane appeared in the papers. Even his own son too refused to meet him when he returned to India.
How does it feel like staying alone in this age?
"I had offered myself to 'panthic service (in the duty of god) since the day I was assigned the 'sewa' to hijack the plane," said Tajinder Pal adding that he had left all family ties long ago. The old man is happy to make little children aware of the Sikh religion by distributing religious books. He has continued his "sewa' by becoming a regular and frequent blood donor, as is evident from the 'International Blood Donors badge" he pins next to a photograph of Bhindrawale on his shirt each morning.
He continues to follow the news of pro-Khalistan movements like 'Referendum 2020' — an international movement Sikhs in search of their own nation.
"Earlier, the Sikhs entrusted the leadership and ensure their win in the elections. But they failed to perform," Singh said."Many Sikhs like me are working delicately to ensure the formation of Khalistan' by holding peaceful protest everyday."