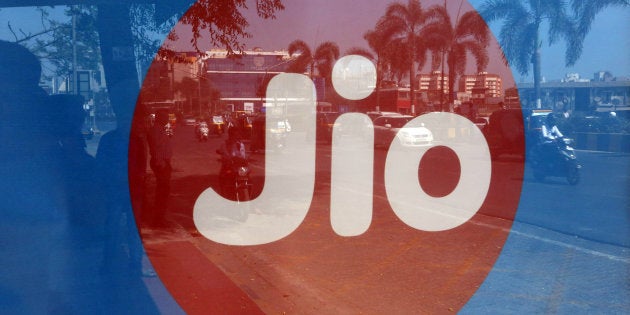 Reliance Jio's breakneck growth hit a speed bump after the Internet service provider announced plans for offering paid services in 2017. But the Mary Meeker annual Internet trends report for 2017 suggests that Jio has been a driving factor in India's rapidly expanding Internet usage.
The report suggests that there are now 355 million Internet users in India, with 27 percent population penetration. India now has the second highest number of Internet users in the world after China. And, with so many people still left to be connected, it remains one of the potentially most lucrative Internet markets.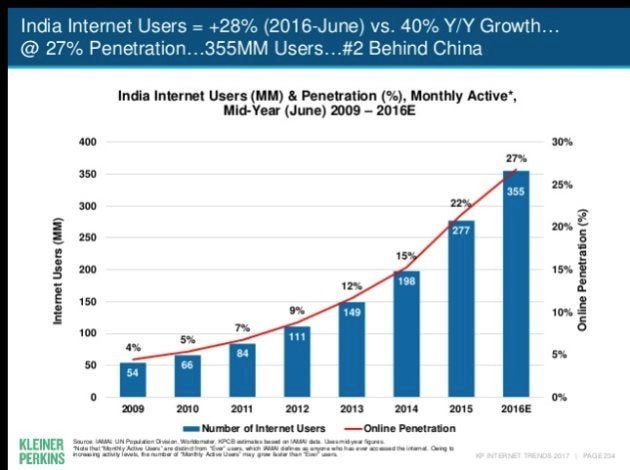 There are two major factors driving this surge. First is the trend of declining smartphone prices over the past couple of years. And, second is the fall in Internet data prices, which was certainly spurred by the arrival of Reliance Jio last year.
Jio launched its service in September 2016. It offered free data to users until the end of December, with a data cap of 4 GB per day. The offer was then extended, courtesy the 'Happy new year' plan, with a reduced cap of 1 GB per day. As a result, Jio was successful in forcing other network providers to come out with plans offering data at much cheaper rates.
According to the Meeker report, the cost of a plan offering of 1 GB data per month is $23 (₹1,482 approx) for 12 months on average. So, users have to pay ₹123 approximately per month for 1 GB of data. This cost is under 2 percent of GDP per capita — or, the average annual productivity of an Indian. Which means, that it is lower than the affordable limit of Internet as per international standards.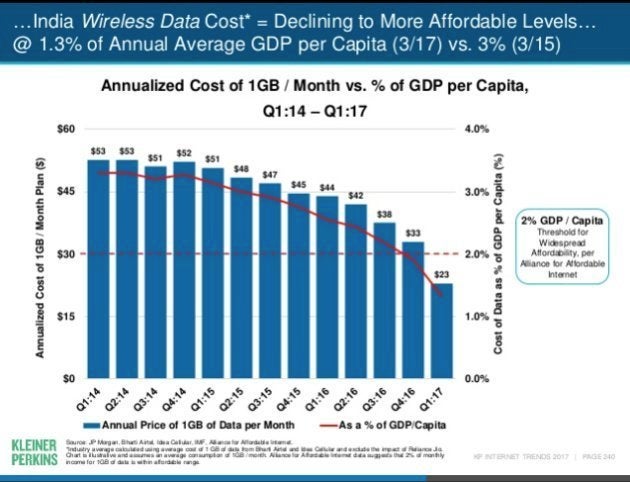 Jio announced its paid 'Prime' plans in March 2017. Even after that, the average cost per GB of data has remained very low, at almost ₹11 per GB. This is against the average of ₹123 per GB offered by incumbent operators.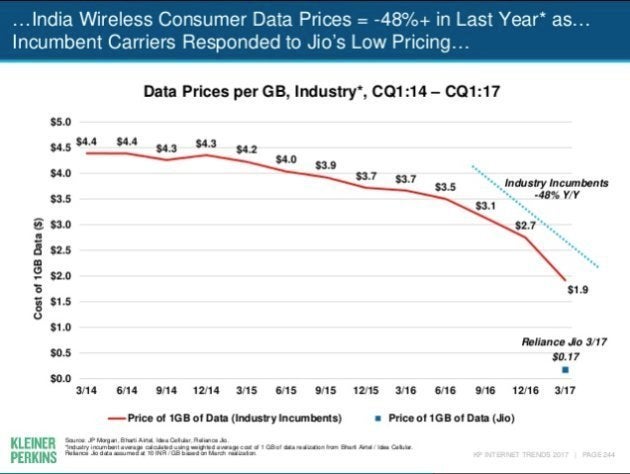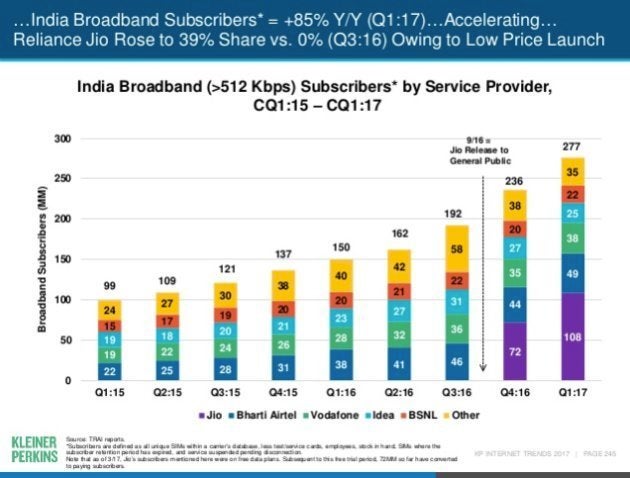 Akamai's new report also suggests that the average Indian broadband speed has increased to 6.8 Mbps. The country now stands at the 89th position in the world, with Reliance Jio driving mobile broadband growth with 79 percent of the total traffic. Because of the data price wars, Indian users now consume much more data than before. Ambani had earlier announced that Jio consumers were using 100 crore GB of data every month.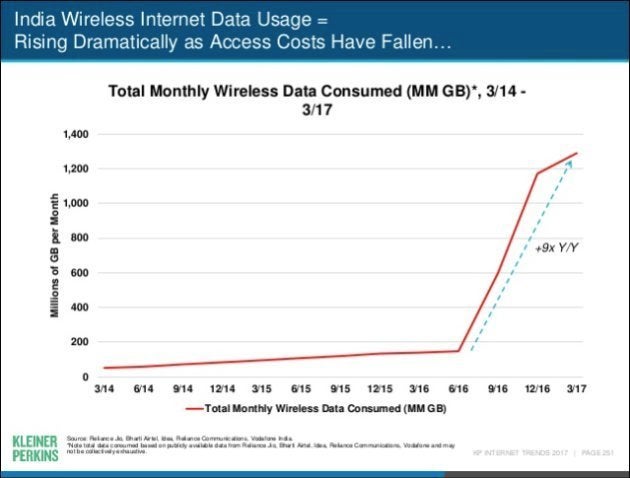 Content creators have also benefitted. There has been a significant increase in music and video streaming overall. The Meeker report cites the comedy group AIB, which has had over 100 million views, as an example. It also states that Indian spent an average of 28 hours per week on mobile, out of which 45 percent of the time was spent on consuming entertainment.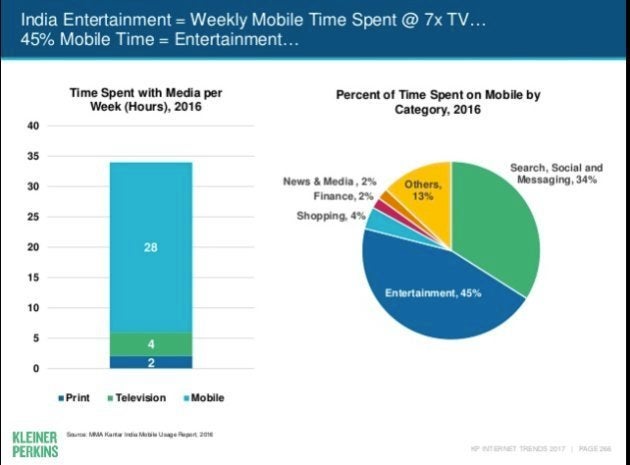 One of the most popular streaming apps, Hotstar, found itself in the 8th position in the download rankings, down from 6th earlier, but in terms of consumption, it grew four fold. The IPL cricket tournament also gave a consumption boost to the Hotstar app, with millions watching.
Popular in the Community