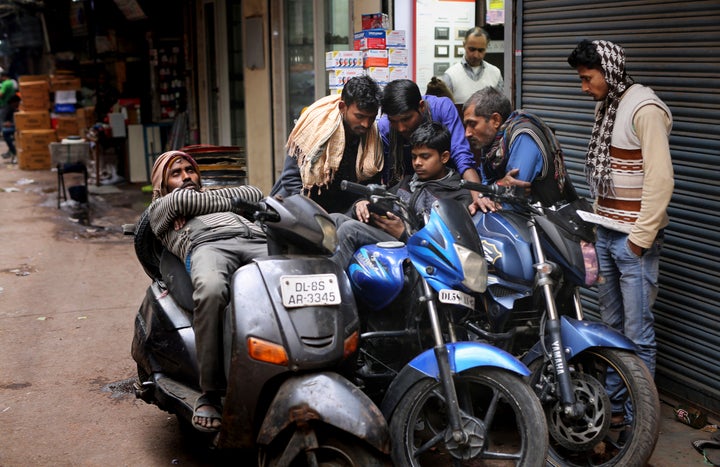 BENGALURU, Karnataka —Reliance Jio has told the Telecom Regulatory Authority of India (TRAI) that law enforcement agencies should have full access to user data, including decryption keys to sensitive and personal data of citizens.
Paytm, the majority Chinese-owned payments firm, in its submission has said that Indian authorities should have absolute and unrestricted access to Indian data, partly echoing the words of Paytm CEO Vijay Shekhar Sharma's brother Ajay, who in a sting video is believed to have said, "We got a direct call from the PMO to share personal data of our users."
At the time, Paytm responded saying "We will not sell, share or rent your personal information to any third party." If TRAI takes its submission on board, Paytm won't need a direct call in the future, in order to share your personal data.
GTPL Hathway, a leading broadband and cable TV provider, recommended that all apps that are providing services in India, and also operating services like Android and iOS, which form the platforms of all smartphones, should be mandatorily registered in India, and be easily accessible, for national security.
These are just some of the responses filed by different companies, which can be read on the TRAI website. To learn more, HuffPost India spoke to Mishi Choudhary, a technology lawyer and social activist, about the concerns that these submissions raised, and how technology policy in India has continued to run in circles without real progress.
In November, the regulator sought views on the regulation of OTT apps (Over-The Top apps, which provide content or services apart from those of telcom companies), which is something that had already been brought up during the debate on net neutrality, where TRAI firmly came down on the side of neutrality.
However, a few years later, we seem to be back to square one.
These apps include calling and messaging apps, such as WhatsApp, which overlap with the service provided by telecom companies, and also social networks, e-commerce applications, and streaming services.
There are close to 100 submissions listed on the TRAI website, ranging from individuals to companies such as Reliance Jio, Airtel, and Paytm, as well as others such as ALT Balaji. And predictably, the submissions from each company appears to have been written keeping its profits in mind, rather than what's actually good for the end user.
So, ALT Balaji, which is an OTT service, writes about the importance of net neutrality, and suggests a light hand of regulation, while Reliance Jio, which now has services that compete with a wide variety of OTT apps (from e-commerce, to streaming audio and video, to voice and audio calls over the Internet), and a vested interest in mining all the user data that flows through its networks, speaks in favour of decryption.
"Given the volatile political situation within India and on its borders, Legal Interception and Monitoring (LIM) responsibilities need to be accorded the highest priority for ensuring country's integrity and security of the citizens. It is for this reason only that the GoI has been able to persuaded BlackBerry to provide decryption capability," the submission claims.
A protectionist policy
"It is not surprising at all. If you see, the entire push is towards a protectionist economy," Choudhary, the lawyer, said. "They're saying Indian companies are better custodians, and arguing about data colonialism from foreign companies."
Some experts go a step further, and say that by offering to break encryption, the Indian companies are trying to make themselves appear more appealing to the government, and to create an environment that is hostile to foreign firms that have to live up to global standards.
Even before the submissions to TRAI, Indian companies have been very willing to share data with the government, Choudhary pointed out. "You saw the recent OYO thing, how they wanted to work with the government… the Indian tech business works like traditional business, they're not looking to disrupt things unlike the valley, they just want to add new players to the old game."
We went through this already
"We went through all of this already during the net neutrality debate," Choudhary added. "Telcos charged an arm and a leg for calls, and weren't trying to innovate at all, and now that someone else has come and done it, they want to take back their lost ground."
Since the debate on net neutrality, there has been a growing push for data localization, starting with financial data which was opposed by MasterCard and Visa. There was also the Supreme Court Judgement that recognized Privacy as a fundamental right.
However, the submissions themselves don't say much in favour of privacy at all. "I don't know if they themselves wrote it, but it pretends like Puttaswamy [privacy judgement] never happened," Choudhary said. "It has no regard to existing laws at all."
"It's Sibal and BlackBerry all over again,"Choudhary said, speaking of former Science and Technology Minister Kapil Sibal's successful attempts to force Blackberry to decrypt Indian data. "If you do this, how can you be a part of the global economy? We went through this already. Why are we back at square one, or minus one?"