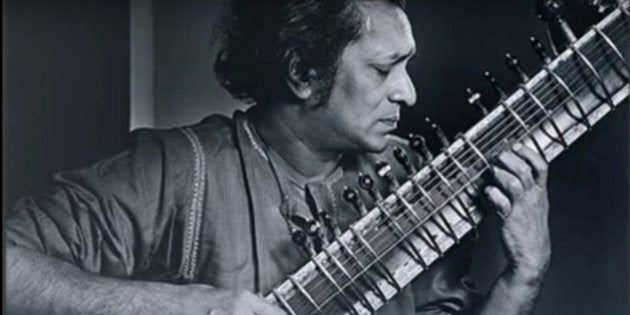 Back in the 60s, when George Harrison, the lead guitarist of The Beatles, took sitar lessons from maestro Pandit Ravi Shankar, it started a trend that gained momentum globally over the following years -- the use of Indian instruments -- dhol, tabla, sitar -- in Western pop. Shankar, who would have turned 96 today, has many, many laurels to his name, including working with legendary violinist Yehudi Menuhin and filmmaker Satyajit Ray.
Here's one such lesson to George Harrison by Ravi Shankar:
Shankar picked up the sitar at 18 and mastered it to perfection. He is the recipient of the Padma Bhushan, Padma Vibhushan, and Bharat Ratna, India's highest civilian honour.
Today, Google marked Pandit Ravi Shankar's 96th birth anniversary with a Doodle.

Here are some facts you might not have known about this classical music legend.
When Ravi Shankar was very young, his father and brother left India and moved to Paris. Paris had a powerful effect on the young Ravi Shankar who completed his education there and grew interested in Indian classical music and dancing.
In his early years, Ravi Shankar joined his elder brother -- the famous dancer Uday Shankar -- and his troupe and went to Paris in 1930. In 1938, he gave up dancing as a career and moved back to India. He then began his formal training for Sitar under Ustad Allauddin Khan and dedicated a number of years learning the instrument.
The song Sare Jahan Se Achha which was written by Muhammad Iqbal in 1904 and was set to tune by Ravi Shankar in 1945.
Ravi Shankar joined the All India Radio as a music director and worked there from 1949 to 1956.
5. Created a new Raga for Mahatma Gandhi following his assassination.
Following Mahatma Gandhi's assassination in 1948, Shankar was asked to play "some mournful music without tabla accompaniment" on All India Radio. The Raga that he had created which drew from the name "Gandhi" was later used in the Richard Attenborough's 1982 movie -- Gandhi.
6. Association with George Harrison.
The year 1966 was an important one for Ravi Shankar as it marked the association of the maestro with the legendary George Harrison, the lead guitarist of the cult band The Beatles, who learnt sitar from him. This association boosted Shankar's popularity in the West.
7. Regretful performance at Woodstock, 1969.
The performance at Woodstock remains one of Ravi Shankar's main regrets. He called it a "terrifying experience", where the stoned audience reminded him of "the water buffaloes you see in India, submerged in the mud". He was so upset that he did not perform in the US for the next one year and a half.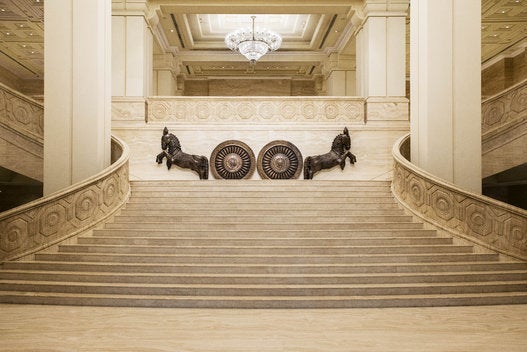 12 Incredible Hotels In India For Art Lovers
Popular in the Community