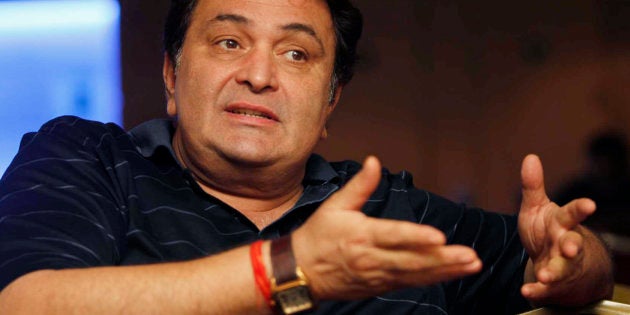 MUMBAI -- At 65, Rishi Kapoor is busier than many younger actors.
Kapoor has done an average of 3 films a year for the past decade, which makes him of the most prolific in the industry. He's played baddies in films such as Agneepath and D-Day, and more relatable roles in films such as Love Aaj Kal, Do Dooni Chaar and Kapoor and Sons. Kapoor has been consistently working — a sign that the industry is far kinder to its aging male actors compared to their female counterparts.
In this interview with HuffPost India, the actor spoke about the communal tensions rocking India, why he thinks Prime Minister Narendra Modi isn't the reason, his brashness on Twitter, and why he feels he could've been a better father to Ranbir Kapoor.
Your new film, Mulk, which talks about the victimisation of Muslims, is timely and relevant to the current discourse.
Mulk is a film, or I should say it is a voice, which people are waiting to hear, and they must hear it. Every time this is the same problem in our country. And we have made this into a film not compromising anything and I think that's an important issue which must be addressed and people must see.
I play the patriarch of the family and my nephew, essayed by Prateik, gets radicalised. How the family suffers because of the act of one, how they all get branded as terrorists, how they are robbed of their dignity, that forms the crux of the film.
It is very admirable of the director and the producer who took up the challenge to made this kind of a film. Normally we don't care for these kinds of films where the main antagonist, rather the protagonist, is an old man of 65 years of age.
There's an increase in mob-violence in the country, specifically targeting Muslims. The Supreme Court has asked the Parliament to draft a legislation to combat what it called the 'mobocracy.' These aren't the kind of conversations we used to have.
Yes, exactly. This is all bullying. Ten guys get together and beat up a guy to the point of killing him. This is so wrong and it is a thing that has happened in the past two years. Earlier it used to be the Dalits. Now it's about catching a Muslim and beating him up merely on the 'suspicion' of carrying cow meat. Just suspicion. It's very unfair. These issues have to be addressed. See where the world is going and look at where we're headed – still fighting over communal issues.
The cow-vigilantism feels simply like an excuse to legitimise the hate against Muslims. That the minorities are feeling increasingly threatened in the country is a fact. And there's a conscious attempt to demonise the community.
Exactly. This is what our film is also about. And we're lucky that we got the title. It wasn't even registered with anybody, 'Mulk'. It was a free title. And it fit the film so very well.
Suggesting that it belongs to everyone and not to one particular community?
There are several interpretations: A country is built by the people who live in it. A nation isn't anything without its people. So essentially, you're responsible for the happenings in your country. You are responsible. It's your soul. It's your conscious that is speaking. When I was done with the film I felt that there is a reference to your own consciousness, how an individual makes a country and how he/she shapes it.
I get your point about how the citizenry is morally responsible, but,in a democracy, you elect a government to protect the constitutional rights of its people. Don't you think the establishment is fueling that divide?
I am a person, a human being who in my living time, have been a witness to the Berlin Wall falling. I've seen communism failing in China and Russia. I have seen apartheid being abolished in South Africa. So many surreal things. North Korea and America recently tried to iron out their differences. Why can't India and Pakistan do it?
Seventy years, still bloody fighting over Kashmir, which they will never get. You'll never get and we'll never give. I have been fortunate enough to visit Pakistan, but at least two generations have lost out on visiting Pakistan after mine. From 1947 to 2018, we're still fighting. Seventy-one years. I don't know if tomorrow Ranbir's generation will get an opportunity (to visit Pakistan) when we will, you know, sort out our differences. Our film does not give you a solution to the problem because we know there is no solution to this problem.
When you say problem, what do you specifically refer to?
The Hindu-Muslim problem. It's a problem but my film is not giving you a solution. It is a film that is telling you that this is what is happening in our society. It wants us to question ourselves. Do you think you're doing the right thing? Do you think you're on the right path of whatever you're doing? It's a very unusual, dry subject for a Hindi film. No one wants to see courtroom drama. No romance, no music, no villains. But we've taken up the challenge.
The broader criticism veers towards the Modi government and its Hindutva brand of politics. We have become a culture of intolerance.
See I am not a political person, I am rather, apolitical. And I don't make these kinds of statements, because I really don't. I understand bad from right. But I don't understand left from right. I never understand these political connotations. But somewhere or the other my sanity, my conscience says that what's happening is wrong. And what I feel is wrong is what we've tried to put in the film which is why I chose to play this particular character. I am very curious to see how people react to it.
That it's wrong is something that we're all aware of. But where do you think that accountability lies, to ensure that the wrong is corrected on an institutional level?
The accountability is on your own human level. On your own human being. You're judging another human being. The accountability is that. Is it the right thing to do? Is it the right way to behave? The film questions that. It's not a documentary film or a television report. It's a film. We have made some alterations to shoot the screenplay but all the same, at the end of it you will bear in mind what the High Court judge says about the problem. And I hope that stays with people. These are small things which we are doing for our society. How do we mend? It has to begin somewhere.
You mentioned that you're not a political person, but the film, like all art, is very political in nature. Isn't that a way of critiquing the establishment?
No. Let's take the film on a humanity basis. A wrong has been done to a family and he's trying to fight that out in the court. There are many arguments because where the prosecution questions the community. We aren't making a political statement. We're making a film on, like I said, on the conscience of the people.
You constantly refuse to put the blame squarely on the Modi government, why is that?
It's always been this way. The government changes, the problem remains the same.
But lynchings are a fairly recent issue.
This is not about lynching. Our film is not about lynching. Our film is about, a boy being radicalised, who does wrong and how for his mistake...
Which pretty much acts as a metaphor for the oppression of the Muslim community.
Yes, the problem is that the entire community is suppressed because of that. Despite the governments changing, the age-old problem still remains, the same Hindu-Muslim divide or the Kashmir issue. Though we aren't talking about either, it will get you thinking critically about the ongoing issues.
Do you somewhere feel public figures from Bollywood have understood that talking critically about the government puts them in a tough spot and hence people have taken to self-censorship?
It doesn't happen with me. But it must have happened, definitely. It's a democracy and I have a right to my speech. I have my rights and why should anyone oppress me for doing that?
But that freedom feels increasingly threatened. I mean for example, Padmavati.
Padmavati, it happened, but then they got through, right?
Yes, but after a lot of violent hiccups and almost a month's delay. I'm saying filmmakers shouldn't have to go through that trauma to make a film. Even if not for the sake of free art, as stakeholders — your son is also a producer now — if the business angle of the arts is itself threatened, shouldn't the industry sort of have a communal spirit that demands protection.
Yes, well but it's never happened that a film hasn't been released. At least I can't remember. We do compromise and come back to get a release because we must remember that films are also mathematics, there's a lot of money involved. You cannot just block it and say, "Now, you can't show this". And we're living in a democracy, where we have our rights. Our rights of expression, our rights to free speech.
With every release, there's some nutcase who will wake up to file a PIL or some fringe group that will come protest...
...which just becomes even more popular as it gets talked about. It gets more business. You know, people get intrigued. They want to see before it gets off the screens. So it has its fringe benefits.
As an actor who's been working for over 40 years, do you find it challenging to adapt to modern methods of film-making? You had quite a lot of trouble with Shakun Batra on Kapoor and Sons.
Like in the eighties, all the actors who were working in Indian cinema, all of them had minimum four films based on beating the damn villain. You can't do all that crap anymore. Because the audience has changed. So we also have to. You know, Mr. Bachchan and I were talking about how we feel so weird about this. Mr Bachchan feels the same thing. He said, "I find it very difficult for recreating a same emotion".
Today's kids can do this because they're starting with this kind of system, but we've seen it differently. You see, we've seen cinema when both the director had a pattern of edit in the mind. We had a pattern of edit in mind as actors. Now even the director does not know what shot he will keep in the main edit, because his options are now so varied because of technology. There's no reel wastage, it's all digital.
My problem with Shakun was the same.I'm not a robotic or a mechanical actor, or a doctored actor. I've never had to dwell on this topic but now that you ask, we had problems about working on the same emotion, several times. He wanted to recreate it from several angles. I said I won't be able to recreate it so many times, because I'm a spontaneous actor and with that many retakes, my spontaneity will die. Eventually, both of us compromised and we ended up making a great film.
Do you think it's indulgent of young directors to do that since there's no constraints of the film reel?
There are a lot of directors who are still working the same old way. They combine both. And someone are plainly pretentious. They're just doing it because everybody else is doing it. And I say it because I don't care. I say these things on the face because you can make out who's being pretentious, one who's genuine and one who's being a fraud.
Right. At 65, you are still getting 2-3 films a year. Same cannot be said for any woman you romanced or acted with.
Women have a very small shelf-life in this industry. And that's probably because people don't want to see married women on screen, they want to see young women.
That's also because they aren't given roles in the first place to even cultivate an audience, mostly because the industry is run by men who assume what people want.
Yes, well, there's sexism there and it will take a while to change. It cannot happen overnight.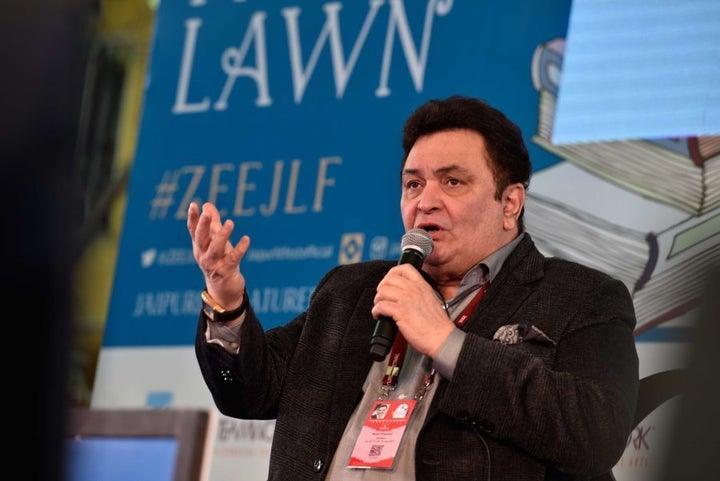 So one criticism that often comes your way is on Twitter you're very vocal and you say whatever is on your mind. But if someone differs with you, you would block them.
No, they are a bunch of pricks, most of them. They troll you, then they abuse you. But you have the luxury to block them so that's what I do.
You block them but you also get abusive.
Block! Block! Block! It's not that I'm not abusive. They just abuse me, give me maa-behen ki gaali and I've given that back to them and blocked them. Nobody knows and you don't see that. A lot of them kids like to take this panga on the seniors. It happens, everybody goes through the same thing. So that's okay. I'll take that. Earlier I used to get riled up. But now it's okay. I don't care. I would get riled up when some ridiculous, frenzy, bloody, bugger would talk something against my family or me or Ranbir.
After a while, it seems like you enjoyed a film of your son — Sanju. It's quite evident that you have a lot of concern for his career. After Bombay Velvet and Jagga Jasoos, Sanju is something that aligns with your idea of what he should be doing, right?
It was a pretty good film, unlike both Velvet or Jagga. They were bad films. They were indulgent. Even Sanjay Leela Bhansali made Saawariya. I mean his forte is something else and he made something else.
Anurag Kashyap (Bombay Velvet). You give him so much money, he literally didn't know what to do with it. Jagga Jasoos was such a bad film, such a bad story. It was absolutely rubbish. I questioned Ranbir and he said, "Papa, the man who gave me Barfi, how could I question his... I thought he'd be responsible enough to know to keep the story at its point."
There's no actor in the world who has a hundred percent record. You learn by experiences. You'll fall, you'll get up, you'll understand that this is what not to do, and this is what is to be done.
I don't interfere in Ranbir's career. He does what he wants. It needs lot of balls to do this kind of character.
I mean everybody said ki what is Ranbir doing and again it's going to go down the drain and Ranbir is finished and this and that. They all said that. I said that it is his choice and he's an actor, he will go through these experiences. He'll learn from his mistakes. I mean I've seen that boy coming to the house and not eating, then working out and putting on weight for the bulked up Sanju and then losing it all for the lanky one. And that boy has worked really hard for the film. People are not really understanding the amount of labour that is gone as an actor in the film.
But it cherry-picked events from Dutt's life to portray him as a victim. There was no mention of his troubled relationship with his sisters, his ex-wives, or the number of times he was out on furlough.
See, the films are like that. You see any TV, you see any American films, they are same in the beginning — that events and all have been dramatised to suit the purpose of making a film. I mean when you make a film, you can't make a boring documentary out of it. You've to make an interesting film out of it. It's up to the writer and the director to choose the bullet points of his autobiography and make it an interesting tape. After all like I told you films have lot of math in it, there's a lot of money involved in it. We're not making it close to anybody's reality.
I feel these are parts of his life. Of course there are events which are left out. I think maybe Sanju didn't want to do it or maybe the director didn't want to do it. Two hours is too little time to cover the whole spectrum of anybody's life. So you have to go through the bullet points of it.
But they did show his battle with drugs, which is a learning curve for the younger generation, about how he got into drugs and how that messed his life, messed his relationships with girlfriends, his parents.
Your relationship with Ranbir has been fraught with a sense of unease.
I have always maintained a very formal relationship with him. I was never the backslapping type. Because that's how my father was with me. It was out of love, affection, and respect. Ranbir didn't see a lot of me in the house while growing up because I was a very busy actor and Neetu was running the house.
We decided one would be the breadwinner, one the homemaker. I don't know. I tried. I tried as much as I could to be with him. We went on holidays twice a year. I wouldn't work on Sundays because of them. These are luxuries you couldn't take in Hindi cinema. But despite that, it grew into something else.
Like my daughter and I are much closer. With Ranbir, it's now evolving. I think we feel each other a lot better now.
You think you could have done something differently as a father?
I gave him everything. Everything that was required. Education, love, things you need when you are at at impressionable age. I gave him everything.
Perhaps it was my mistake.
I should have looked at Ranbir in a different way. I should have. But it's only at this age that I've realised it. This is when I've realised what they say when they talk about a generation gap. It will take its time now. These things don't change overnight, do they? It will take time and maybe become better.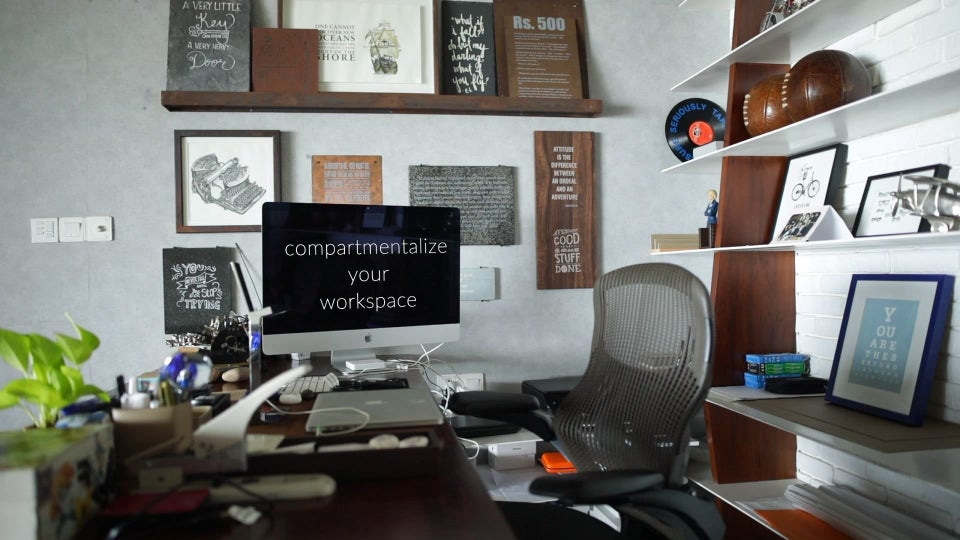 Hrithik Roshan's House
Popular in the Community