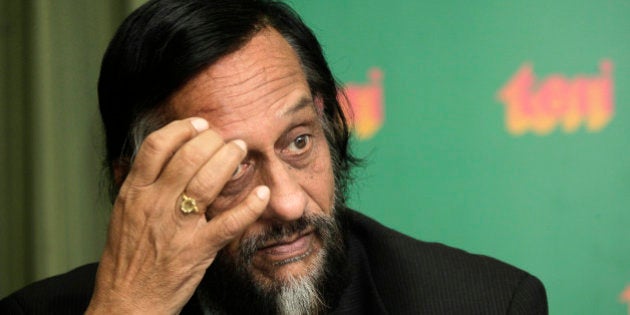 NEW DELHI -- RK Pachauri, accused of sexual harassment at The Energy and Resources Institute (TERI), has been asked to go on indefinite leave from TERI, its governing council, as well as TERI University, the organisation said in a statement today. The think tank's governing council had met earlier today to discuss this.
The TERI council has given full executive powers to Ajay Mathur, who formally took over as director general of TERI, replacing RK Pachauri, earlier this week. The council also appointed Ashok Chawla, former Finance Secretary to the Government of
India and former Chairman of the Competition Commission, as the new chairman of the council, replacing Professor BV Sreekantan, who resigned today.
Sreekantan has been member of the council for over 40 years.
While the statement from TERI did not directly refer to the sexual harassment charges against Pachauri, it said that the council "supports the rights of women" and that it has "consistently ensured the provision of a secure environment and a safe work place for its employees".
Over one-third of the TERI staff comprises of women, and 14 of its 30 directors are also women.
"He (Pachauri) has built the institute & unfortunately those who're working here have kept quiet," Vibha Dhawan, a member of the TERI governing council told ANI.
The 76-year-old climate scientist is facing charges of sexual harassment after a 29-year-old researcher last year registered a police case against him. Following a straggling police investigation and his recent elevation to executive vice chairman of the organisation, there has been a rising chorus of outrage both within and outside the organisation.
The governing council called an urgent meeting today to discuss the matter after Pachauri went on leave yesterday from TERI university, where he is the chancellor. Former students of the university had said they would refuse to accept their degrees from him at the convocation. They have also written to the human resource development ministry regarding his role as chancellor in the educational institute.
Several women's groups protested outside TERI's office in India Habitat Centre on Friday afternoon as the council meeting was underway. TERI has defended its previous inaction against Pachauri, claiming that the charges against him were "just allegations", and even quashed an internal report that found the climate scientist guilty of gross misconduct.
While the allegations against Pachauri first surfaced in February last year when the 29-year-old researcher filed a police complaint against him, matters came to a head this week after Pachauri's elevation to executive vice chairman and his induction to the governing council. The woman complainant wrote an open letter, calling the decision "shameless" on the part of TERI. A second woman, who had last year spoken out about facing similar harassment from Pachauri, also wrote a detailed statement on her experiences and made them public this week. Outrage also poured in from former students of TERI University, who refused to accept their degrees at their convocation if Pachauri wasn't removed as chancellor of the university.
The dominos fell quickly. First, Pachauri went on leave from TERI University, in what is perhaps the first time he has been forced out of his responsibilities connected with TERI. Today's council meeting result is the first time the organisation seems to have pulled back from their unwavering support for Pachauri.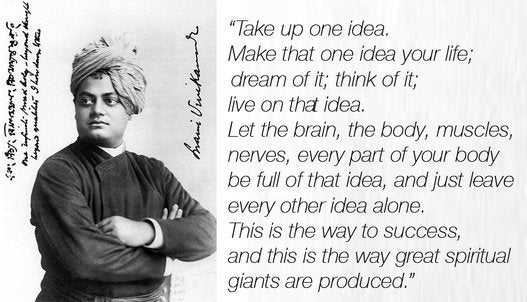 42 Spiritual Quotes From India's Greatest Philosophers
Popular in the Community