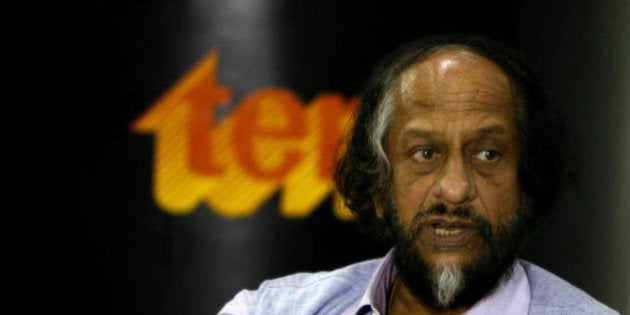 NEW DELHI -- Nearly four months after an internal complaints committee (ICC) at The Energy and Resources Institute (TERI) found its director general RK Pachauri guilty of sexual harassment, the head of the committee has given her resignation. Ranjana Saikia had gone on leave in July after Pachauri was allowed to return to work, reported The Economic Times, and gave her resignation on Monday.
"The new ICC has been constituted after Ms Saikia chose to relinquish her charge as head of ICC and sent a note to this effect to the director general," human resources director Dinesh Varma told ET. The organisation — ironically meaning Pachauri and two others — has apparently constituted a new ICC on Wednesday according to the "directive of the competent authority", according to an email sent by Verma to TERI employees.
Saikia had headed the three-member panel that had investigated the charges against Pachauri and found him guilty of misconduct on 19 May. However, no action was taken by TERI on the report after Pachauri went to labour court 10 days later and obtained an ex-parte stay on the operation of the recommendations, alleging that the investigation had not followed the principles of natural justice.
Last week, during a hearing at the labour tribunal, TERI lawyers had told the court that the entire inquiry conducted by ICC was conducted with scrupulous compliance of the laws in their letter and spirit and that due process was followed by the committee. A final hearing on the matter is expected next month.
Earlier this year, a 29-year-old researcher at TERI had accused Pachauri, who is a globally influential voice on climate change and received the Nobel Peace Prize on behalf of the United Nation's Intergovernmental Panel on Climate Change in 2007, of sexually harassing her at work. In the woman's complaint to the police in February this year, she alleged that Pachauri had sexually harassed her since September 2013.



Popular in the Community