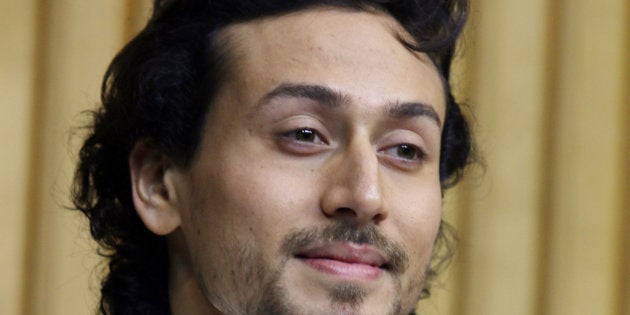 In a recent interview with Mumbai Mirror, the actor dismissed the question of who his female co-stars are going to be (in the upcoming sequel to Student of the Year) by saying, "I don't get involved with the casting at all. I don't really care about the padding around me. It's the script and my character that matter."
Not only is the statement deeply sexist, it's also telling about how self-absorbed three-film old Tiger is.
The actor could have easily show a little bit respect to his future co-stars by saying, "I'm pretty sure the casting guys at Dharma will get talented actors who I can both learn and grow from."
But nope, Tiger decided to compare them to paddings.
Usually, in industry-parlance, paddings are butt-pads, a form of cosmetic accessories, used to make an actor's butt (or breasts) look more shapely.
Here's the exact definition of the word: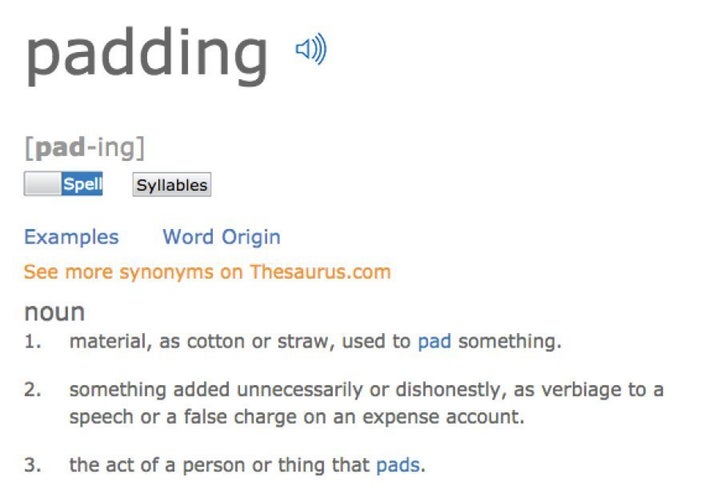 It literally means "something added unnecessarily."
Essentially, the comparison Tiger made is reflective of what he believes the film to be -- another high-school entertainer that's centred entirely around him, with female characters who exist only to accentuate his role.
In an industry that is trying to move away from stereotypical portrayals of women, this attitude is deeply, deeply problematic as it not just objectifies women in one of the worst ways possible, it also reduces them as accessories in films, whose sole purpose is to make the male hero look good.
While some would like to argue that Tiger probably didn't mean any real disrespect for women, his choice of words is perhaps telling of an sub-conscious bias wherein he puts himself above his female co-stars.
One may want to also consider the fact that the pattern of scripts Tiger has chosen -- films which have cemented his career -- may have something to do with how he views female co-stars. His films are all about him and his macho, martial-arts skills, which are appropriately put to use to rescue distressed women.
Whether it is Heropanti, Baaghi, or A Flying Jatt, the women in Tiger's films have precious little to do, other than, in at least two cases, wait for him to save their lives. In the three-minute long trailer of his latest film Munna Michael, actress Nidhi Agerwal has not more than 15-20 seconds of screen time, of which, she gets to speak for no more than 7-8 seconds.
To be fair, Tiger's films aren't the only ones in Bollywood that follow this formula. Ever heard of a franchise called Dabangg? Actually, by a rough estimate, half the films being made in Bollywood even today are male-centric and treat the female lead as some sort of a pleasing accessory.
What makes Tiger's unchecked sexism more thorny is that this isn't the first time when he's said something so sexist. He has been a serial-offender, who seems woefully unaware of the larger implications of his own words.
During the promotions of Baaghi, he told Rediff: "I will get married to a girl from the village. When I reach home, I want a massage so that I can get relaxed. She should stay at home, keep the house clean and give me home-cooked food. I like girls who are the housewife-type."
When the statement caused outrage, he denied having said it ever. But Rediff then uploaded the audio recording of Tiger's interview, proving that he indeed made that statement, leaving the actor red-faced.
But it seems that Tiger didn't quite learn anything from the outrage that followed. Maybe he really has some intellectual padding up to do.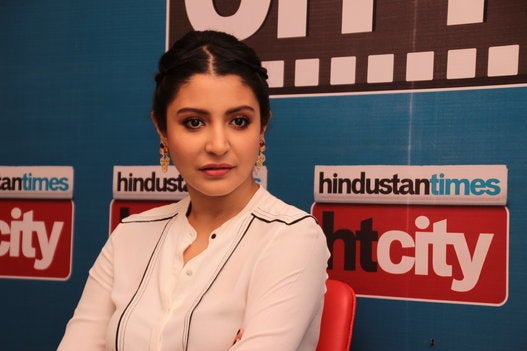 6 Times Anushka Sharma Nailed It While Speaking About Censorship