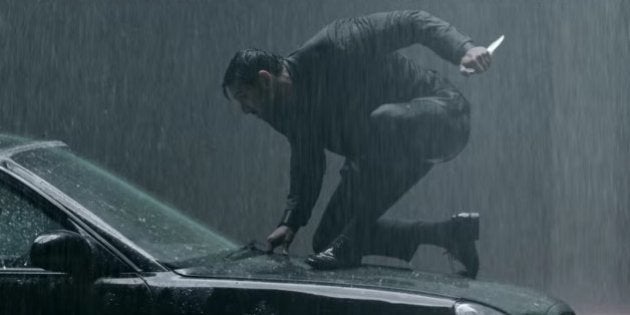 The name 'Rocky' has a cinematic legacy shouldered by the likes of Sylvester Stallone in the West and Sanjay Dutt in Hindi cinema. In Nishikant Kamat's Rocky Handsome, which released this week, John Abraham plays a highly trained assassin named Kabir Ahlawat, but his code name is 'Rocky'. We learn this in a stylish montage in which he mercilessly butchers people and walks away from an explosion in slow-motion.
Brawn Abraham is hardly known for his acting chops, but this may be a new low. In a screenplay that has been badly adapted (minus actual story and screenplay credit, as I remember) from the South Korean hit The Man From Nowhere (2010), the actor — haunted by the murder of his beautiful, pregnant wife (Shruti Haasan, mercifully not on screen for too long) — is expressionless to a fault, displaying none of that latent madness/rage conveyed by Korean actor Won Bin in the original. He is truly 'rocky' in that sense — as a big, inanimate object that has been given arms, legs, and a black suit and brought to life.
But surprisingly enough, he isn't even the worst actor in this movie. There's plenty of competition from one Teddy Maurya — you may remember him from the 'Hotel Decent' scene in Imtiaz Ali's Jab We Met (2007) — who, as Luke Ferreira, one of Goa's kingpins along with brother Kevin (Kamat himself), turns in the hammiest performance in recent memory. It's some sort of unfortunate cross between Heath Ledger's Joker and Shakti Kapoor's Crime Master Gogo.
The story revolves around an intolerably precocious little girl named Naomi (Diya Chalwad). Her mother Anna is a prostitute/exotic dancer/heroin-addict, so little Naomi wanders around the streets of Goa (often badly green-screened; it was actually shot in Hyderabad's Ramoji Film City) and hangs out at Ahlawat's pawn shop. She, and everybody else, calls him 'Handsome'; yet, at one point, after calling him that a bunch of times, she asks: "Do you know what people call you? Handsome." Sigh.
There is some sort of a plot involving drugs and organ-trafficking here, with many scenes reproduced faithfully from the original, but they all serve as padding for the violent action scenes. A theoretically interesting sequence, set in a nightclub, intercuts a deadly knife fight with shots of Moroccan-Canadian model Nora Fatehi repeating the same step — a lame, punching motion that looks like something an exasperated choreographer would come up with for Salman Khan — to Bombay Rockers' 'Rock Tha Party' with a hollow look in her eyes, as if to say "Exposure ke liye kya kya karna padta hai".
Even the fights, including the massive battle in the end that would never have happened if the villain hadn't wasted time showboating, lack the graceful choreography required for them to be truly engaging. Merely shooting at higher frame-rates and whippy editing isn't enough when you can see that a character with a gun has a clear shot at the hero (who is armed only with a knife) but isn't shooting… out of politeness? On the upside, though, at least cinematographer Shanker Raman and the colour-grading make the film look stylish in a few rain-soaked sequences.
Even at a multiplex-friendly 125 minutes, Rocky Handsome feels too long, mainly because it has nothing of real value to offer. The way the film is written, acted, and edited, it seems very clear that not much thought has gone into it. Presumably, Kamat thought the novelty value of the action sequences would carry it through. This is what happens when you start thinking of filmmaking as a day job, instead of the privilege it should be.
P.S.: Will someone please tell Shruti Haasan that life is short, she's still young, and is therefore still free to pursue a wide variety of career options? Thanks and cheers.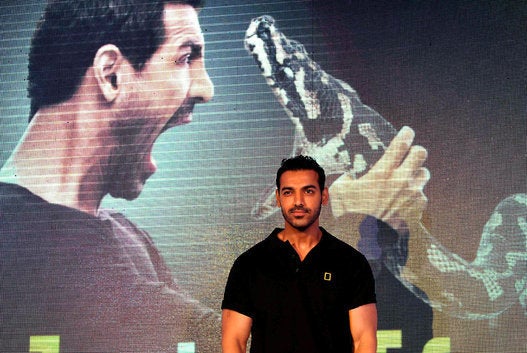 5 Bollywood Celebrities Who Actually Care About The Environment
Popular in the Community