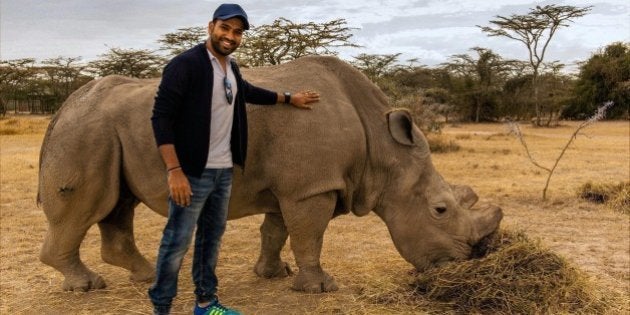 Indian cricketer Rohit Sharma is now a messiah of wild animals in Africa.
Sharma, who is in Kenya now, has joined an anti-poaching campaign. The cricketer along with Hollywood actors Matt Le Blanc and Salma Hayek will be involved in taking care of the last surviving Northern White Rhinoceros of the rare species.
Sharma has been a member of PETA (People for Ethical Treatment of Animals) for some time now.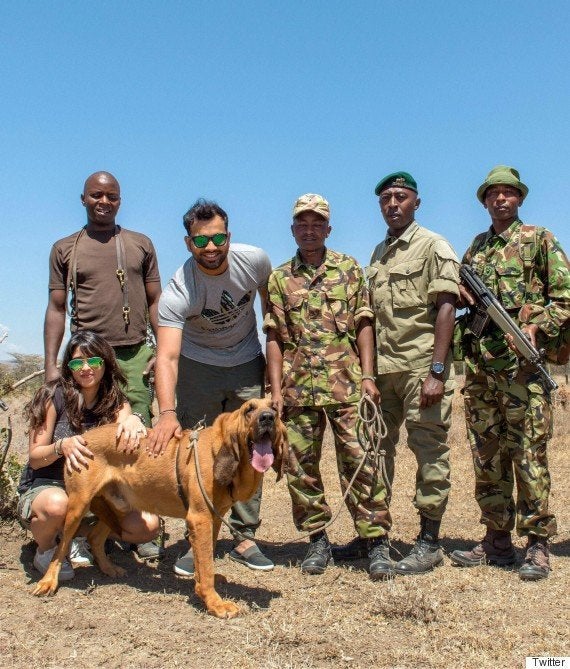 "I thought it is my duty to join the anti-poaching drive. That's what got me to Nairobi. I was fascinated to have a look at Sudan (Northern White Rhino) and the sniffer dogs, who catch hold of the poachers," the Indian cricketer told reports.
The cricketer said he will be donating for the cause.
In a series of tweets yesterday, the cricketer shared a few pictures from Kenya, calling the project a 'great cause.'